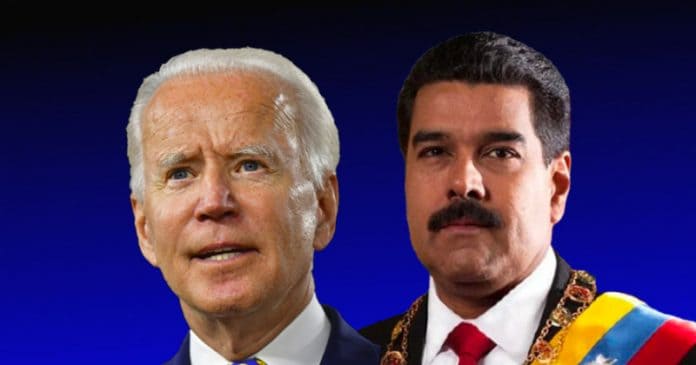 Members of the Florida delegation are continuing to push a proposal to end government contracts with businesses working with the Maduro regime.
Back at the end of January 2021, U.S. Rep. Michael Waltz, R-Fla., introduced the "Banning Operations and Leases with Illegitimate Authoritarian Regime (BOLIVAR) Act" which would "prohibit the head of an executive agency from entering into a contract for the procurement of goods or services with any person that has business operations with the Maduro regime."
U.S. Sen. Rick Scott, R-Fla., brought out the Senate version in March 2021, noting that he signed a similar proposal into law when he was governor of Florida. U.S. Sen. Marco Rubio, R-Fla., and U.S. Sens. Jacky Rosen, D-Nev., were among the co-sponsors.
Scott was able to get the bill through the Senate without opposition back in December, but Waltz did not have similar luck in the House. However, he was able to include some restrictions on defense contractors during the appropriations process.
With a new Congress in session, the Florida delegation brought the proposal back with U.S. Rep. Debbie Wasserman Schultz, D-Fla., who helps lead the Congressional Venezuela Democracy Caucus, as Waltz's main co-sponsor in the House.
"Aside from his dictatorial suppression of democratic principles and human rights in Venezuela, Nicolas Maduro is a wanted narco-terrorist by the U.S. State Department. It is critical we terminate any funding mechanisms that prop-up his illegitimate and brutal regime," said Waltz. "I want to thank Rep. Wasserman Schultz and Senator Scott for co-leading this important legislation with me, as well as their steadfast efforts to free Venezuela from the clutches of tyranny."
"To achieve our goal of restoring democracy and human rights in Venezuela, we must identify and cut off all potential sources of funding to the brutal Maduro regime," said Wasserman Schultz. "I'm proud to lead this effort to preserve independent humanitarian assistance to the Venezuelan people while blocking any future U.S. transactions with entities who prop up this oppressive government and undermine the impact of our sanctions."
"Nicolas Maduro is committing a genocide against the people of Venezuela," said Scott. "Not one cent of U.S. taxpayer money can be used to prop up this murderous regime. We can never stop fighting for freedom and democracy, especially in our own hemisphere. Today, I'm proud to lead my colleagues and continue this important work to prohibit all federal agencies from doing business with anyone that supports Maduro. We can't stand by and let this crisis continue, and that starts with restricting the money Maduro uses to hold onto power. I call on all of my colleagues to once again pass this legislation in this new Congress to support those fighting for freedom and an end to Maduro's ruthless regime."
Waltz's bill was sent to the U.S. House Oversight and Accountability Committee. Among the nine co-sponsors are Wasserman Schultz and U.S. Reps. Mario Diaz-Balart, R-Fla., Carlos Gimenez, R-Fla., Maria Elvira Salazar, R-Fla., and Darren Soto, D-Fla.
Scott's bill was sent to the U.S. Senate Homeland Security and Governmental Affairs Committee as Rosen, Rubio and U.S. Sen. Tom Tillis, R-NC, are back as co-sponsors.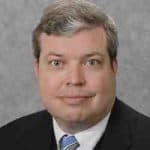 Latest posts by Kevin Derby
(see all)