Last week, President Donald Trump signed into law a bill replacing the North American Free Trade Agreement (NAFTA) with the United States Mexico Canada (USMCA) Trade Agreement which had the strong support of the Florida delegation.
The House passed the bill back in December with 385 votes–193 Democrats and 192 Republicans–while 41 votes–38 Democrats, 2 Republicans and U.S. Rep. Justin Amash, I-Mich.–voted against it. U.S. Rep. Ted Yoho, R-Fla., who announced earlier that month that he was going to stick to a campaign promise and not run again in 2020, was the only member of the Florida delegation to vote against the bill.
The U.S. Senate passed the bill on an 89-10 vote last month with both U.S. Sens. Marco Rubio, R-Fla., and Rick Scott, R-Fla., backing it.
U.S. Rep. Stephanie Murphy, D-Fla., who sits on the U.S. House Trade Subcommittee, applauded Trump for signing the bill into law.
"Bipartisan negotiations led to the USMCA that President Trump signed into law," Murphy noted. "Proud of the work we did in the House to ensure this trade agreement benefits Florida families, workers, businesses, and farmers—and strengthens our relationship with our two closest neighbors."
U.S. Rep. Vern Buchanan, R-Fla., also sits on the Trade Subcommittee, and welcomed the new law.
"International trade is critical to my home state of Florida, where exports and imports support 2.3 million jobs," Buchanan said. "Leveling the playing field for Florida and the rest of the nation, as well as increasing access to foreign markets is critical to growing the U.S. economy and creating good-paying jobs."
"Passage of the USMCA will help strengthen Florida's position as a global leader on international trade and increase our ability to grow and create jobs," said David Hart, the executive vice president of the Florida Chamber of Commerce. "We applaud Congressman Buchanan for his leadership on this important issue and helping to deliver a big win for Florida and the rest of the country."
Florida Fruit and Vegetable Association President Mike Joyner also appreciated Buchanan's work on getting the bill over the finish line.
"This commitment would not have been possible without Congressman Buchanan's tireless efforts on behalf of Florida farmers over the past six months. We look forward to continuing to work with Congressman Buchanan and the administration and remain optimistic about resolving our industry's concerns in an effective, timely manner," Joyner said.
"President Trump fulfilled another campaign promise as he signed the United States-Mexico-Canada-Agreement (USMCA). This agreement, which replaces the outdated NAFTA, is a win for American families, farmers, workers and businesses. In Florida, over 8,000 jobs depend on manufacturing exports to Canada and Mexico, and these two countries accounted for more than $7 billion of Florida's global exports in 2018. Hardworking Floridians will now have a better opportunity to achieve more growth, more exports, and access more good-paying jobs," said U.S. Rep. Dan Webster, R-Fla., after Trump signed the bill into law.
Yoho offered a different take on USMCA when he voted against it back in December.
"NAFTA was originally created to remove traditional trade barriers and facilitate economic growth amongst the U.S., Canada and Mexico. Our great state of Florida is one of the biggest agriculture partners in the world, and our district benefits tremendously from free trade opportunities with other countries. However, international trade should not come at the expense of American farmers and workers," said Yoho who sits on the U.S. House Foreign Affairs and the Agriculture Committees.
"I commend President Trump and his administration for renegotiating a much-needed trade deal between the U.S., Canada, and Mexico," Yoho added. "However, this agreement will not solve the failures of NAFTA with regards to the seasonal competition of agricultural produce that caused our fruit and vegetable farmers to lose a large share of the U.S. market to Mexican producers. Absent proper trade enforcement tools, we are maintaining the status quo that will continue to harm Florida producers.
"USMCA favors Mexican producers over the hardworking Southeastern farmers. Remedies, after that fact are too late to address our farmers needs now. Without the inclusion of trade remedies in USMCA for Florida's produce farmers, I cannot, in good conscience, support this agreement," Yoho said in conclusion.
Reach Kevin Derby at kevin.derby@floridadaily.com.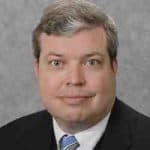 Latest posts by Kevin Derby
(see all)