Members of the Florida delegation continued to urge President Donald Trump to include $250 million in funding for Everglades restoration in his FY2021 budget request. This request comes on the heels of Trump signing into law the Consolidated Appropriations Act of 2020, which included a historic $200 million for South Florida Ecosystem Restoration.
On Friday, U.S. Reps. Alcee Hastings, D-Fla., and Mario Diaz-Balart, R-Fla., the co-chairmen of the Congressional Everglades Caucus, led members of the Florida delegation in sending a letter to Trump requesting that he allocate $250 million for Everglades Restoration projects in his FY2021 budget request to Congress. Joining Hastings and Diaz-Balart in signing the letter include: Florida Democrat U.S. Reps. Charlie Crist, Lois Frankel, Debbie Mucarsel-Powell, Stephanie Murphy, Donna Shalala and Debbie Wasserman Schultz and Florida Republican U.S. Reps. Brian Mast, Francis Rooney and John Rutherford also signed the letter.
Also last week, U.S. Sens. Marco Rubio, R-Fla., and Rick Scott, R-Fla., also wrote Trump calling on him for $250 million for Everglades restoration. Mast also wrote a letter to Trump asking for $250 million for the Everglades.
The letter is below:
Dear President Trump:
We write as members of the Everglades Caucus to express our appreciation for your continued commitment to Everglades restoration. Thankfully, funding in recent years has allowed for expedited completion of critical restoration projects. To keep the momentum going, we respectfully request that in your upcoming budget you allocate $250 million under the Army Corps of Engineers construction account for South Florida Ecosystem Restoration.
The Everglades is a natural treasure, one of the true ecological wonders of the world, and further efforts to preserve this unique ecosystem will prove imperative to its long-term viability. The Everglades is central to Florida's economy; its biodiversity an environmental marvel, indeed the Everglades National Park is home to one of the world's largest wetlands. In addition, we cannot forget that eight million Floridians rely on the Everglades for their drinking water. Whether it be support for the expedited completion of the Herbert Hoover Dike or amending your request level to reflect the needs of our State, you have shown your strong commitment to these important issues. With this in mind, we ask that you join us in building upon these successes for the people of Florida.
We look forward to continuing to work with you to advance vital Everglades restoration projects. By allocating $250 million, you would ensure that the Army Corps of Engineers has the resources it needs to do just that.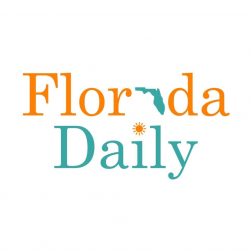 Latest posts by Florida Daily
(see all)