 Members of the Florida delegation on Capitol Hill continue to champion a resolution calling "for increased diversity in American media."
Back in September 2019, U.S. Sen. Marco Rubio, R-Fla., and U.S. Sen. Jacky Rosen, D-Nev., were joined by U.S. Rep. Val Demings, D-Fla., and U.S. Rep. Jenniffer González-Colón, R-PR, in introducing the resolution.
Rubio and Rosen teamed up to bring the resolution back four weeks ago.
"Throughout my career, I have had the pleasure of working with local media outlets across the state of Florida," Rubio said. "These outlets are ingrained in our communities, offering unique and important insight. We must continue to support small, diverse media outlets that are instrumental in preserving local culture and serve as an invaluable resource for our communities."
"Especially now, as we battle the coronavirus pandemic, it is more important than ever for our communities to have access to a strong and diverse media that properly reflects and reports on the challenges that all communities are facing," Rosen said. "We must make an effort to ensure that our newsrooms, production offices, and media boardrooms are reflective of America's diversity. I'm proud to help lead this important resolution that takes steps toward building a more diverse media landscape."
Rubio's office offered some of the rationales behind the resolution.
"The resolution reaffirms that with increasing media experience and sophistication, it is even more important to have minority participation in local media to strengthen social cohesion among different communities and build understanding on important community issues that impact residents' daily lives," Rubio's office noted. "The resolution expresses that 'an informed and engaged electorate is critical to a vibrant democracy that is deeply rooted in our laws of free speech and underpins the virtues on which we established our Constitution,' and that 'having independent, diverse, and local media that provide exposure to a broad range of viewpoints, along with the ability to contribute to political discourse, is central to sustaining informed engagement.'
"Fifty years after the Kerner Report said that ''the painful process of readjustment that is required of the American news media must begin now," the industry continues to struggle with efforts to diversify," Rubio's office added.
Demings was able to get her resolution through the U.S. House on a voice vote back in December. Reeling in more than 70 cosponsors, Demings nailed down the support of fellow Florida Democrats U.S. Reps. Kathy Castor, Charlie Crist, Ted Deutch, Lois Frankel, Alcee Hastings, Al Lawson, Debbie Mucarsel-Powell, Stephanie Murphy, Donna Shalala, Darren Soto, Debbie Wasserman Schultz and Frederica Wilson.
However, the resolution did not clear the Senate as Rubio's and Rosen's resolution was stuck in U.S. Senate Commerce, Science and Transportation Committee for well over a year.
At the end of last week, Demings brought her resolution back with González-Colón, U.S. Rep. G.K. Butterfield, D-NC, and U.S. Rep. Maria Elvira Salazar, R-Fla., behind it. The resolution has more than 50 other backers including Castor, Deutsch, Hastings, Lawson, Murphy, Soto, Wasserman Schultz and Wilson.
"America continues to struggle with ongoing disparities in housing, education, justice, and even the ongoing pandemic. By highlighting diverse stories, we expose injustices and bring light to dark places. As we work to build a nation with opportunity and justice for all people, media diversity is the sunshine that brings change to places and people who have been too often neglected," Demings said on Friday.
"This resolution is about telling every child in America that their story matters, and that our media industry has a place for them, no matter their race, gender, family name, or ZIP code. When we see a diversity of stories and faces being taken seriously in the arts and in the news, all of us benefit. Our lives are made richer and more profound by the diversity of experiences, stories, and relationships that define our great country. I thank my bipartisan cosponsors for their support in this important effort," she added.
"After 35 years of broadcast television, five Emmys, and dozens of interviews going toe-to-toe with world leaders and dictators—I'll never forget the first time I was turned down for a job because of my accent. Breaking into the media industry was not easy and it still isn't. I'm proud to co-introduce this resolution. To report the most reliable and accurate news, we must reflect the diversity of America in the industry," Salazar said.
The resolution was sent to the U.S. House Energy and Commerce Committee on Friday.
Reach Kevin Derby at kevin.derby@floridadaily.com.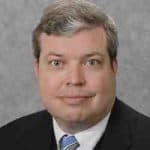 Latest posts by Kevin Derby
(see all)