 Members of the Florida delegation from both sides of the aisle continue to focus on Venezuela as chaos continues to engulf that South American nation.
Over the past weekend, two congresswomen–U.S. Rep. Donna Shalala, D-Fla., and U.S. Rep. Debbie Wasserman Schultz, D-Fla.–were in South America the Colombian-Venezuelan border examining the relief efforts and the continued failures of the Maduro regime.
"Maduro is starving his people. Venezuelans have been in the dark for days. And children are dying of preventable diseases," Wasserman Schultz said. "We are here to make sure the Venezuelan people know that Democrats and Republicans in the United States are united in bringing humanitarian aid into Venezuela, standing behind interim President Juan Guaidó, and pressing for fair and free elections for its people."
"As the people of Venezuela continue to face a catastrophic humanitarian crisis caused by the dictatorial Maduro regime, the United States and our allies in Latin America stand united as we work together to help the Venezuelan people receive lifesaving humanitarian assistance," said Shalala. "While visiting the Venezuela–Colombia border, we heard heartbreaking stories of friends and family members dying of starvation and treatable diseases, all while a brutal dictator does everything possible to prevent aid from being delivered – bridges blockaded, trucks burned, peaceful protesters badly injured or killed. We will not stand idly by as more Venezuelans are forced to flee the country they love. Our support for the Venezuelan people and their efforts to restore freedom and democracy is stronger than ever."
When they were in South America, the two congresswomen met Colombian President Iván Duque and other officials. They also inspected the border.
"On Sunday the South Florida members traveled to Cúcuta to meet with a delegation that included Colombian Ambassador to the United States Francisco Santos," Wasserman Schultz's office noted. "They also inspected the Tienditas Bridge where Maduro has placed blockades across the roadway. The bridge crosses the border from Colombia, where humanitarian aid is ready to send to Venezuela, and it desperately needed just a few miles away. More than a million Venezuelans have fled to Colombia to escape widespread food and medicine shortages and an escalating political crisis. The migration into Colombia has stressed the neighboring South American country's public healthcare, housing and utilities."
Over in the U.S. Senate, U.S. Sen. Rick Scott, R-Fla., praised Duque for all his efforts and sent him a letter on the matter on Friday.
"First, I want to thank you for all that you are doing in Colombia to support the fight for freedom and democracy in Latin America. Colombia serves as an example of what can be accomplished under a democracy that supports individual freedom and economic prosperity," Scott wrote. "As you know, the Cuban dictatorship continues to attempt to destabilize Latin America and is responsible for propping up other ruthless dictators, like Maduro in Venezuela and Ortega in Nicaragua. Maduro's ongoing acts of terror against his people has led to one of the worst humanitarian crises in Latin American history. Millions of Venezuelans have fled to surrounding countries seeking refuge from the oppressive regime.
"I want to thank you for your support of the more than a million Venezuelan citizens who have fled Maduro's regime for your country. We are all aware that the care of these refugees, who have been starved and tortured by Maduro, strains Colombia's economy, healthcare system, and education system," Scott added. "As you work to return these refugees to some kind of normalcy by helping them find a place to live and get back to school and work – know that the United States supports your heroic efforts."
Scott continued to push his efforts to offer Venezuelans fleeing the Maduro regime Temporary Protected Status (TPS) in the United States.
"In the United States, I am calling for immediate Temporary Protected Status for Venezuelans. We have greatly increased sanctions on the Cuban regime, recognized Juan Guaidó as the legitimate leader of Venezuela, and continue to put pressure on Maduro and his cronies to step aside. No options are off the table to put an end to this regime," Scott wrote Duque. "I thank you again for all that you are doing to help Venezuela, and I look forward to continuing to work closely with Colombia so that all countries – in Latin America and across the globe – can enjoy the same freedom and democracy as we do in Colombia and the United States."
Kevin Derby can be reached at Kevin.Derby@floridadaily.com.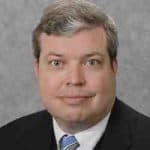 Latest posts by Kevin Derby
(see all)