This past weekend, members of the Florida congressional delegation were in Miami to meet with Venezuelan Interim President Juan Guaidó who the U.S. recognizes as the leader of his South American nation instead of the Maduro regime. They also took part in a rally to show support for Guaidó.
U.S. Sen. Marco Rubio, R-Fla., who sits on the U.S. Senate Foreign Relations Committee and leads the U.S. Western Hemisphere Subcommittee, met with Guaidó. Rubio's office noted the senator's continued support of Guaidó.
"Senator Rubio met with the Interim President Juan Guaidó in Miami to discuss the on-going efforts to restore democracy and the rule of law in Venezuela," Rubio's office noted after the meeting on Saturday. "As chairman of the Senate Foreign Relations Subcommittee on Western Hemisphere, Rubio is committed to highlighting the Maduro regime's egregious violations of human rights against its citizens and the importance of continued international support for the democratically elected National Assembly and Interim President Juan Guaidó."
U.S. Sen. Rick Scott, R-Fla., also met with Guaidó.
"It was an honor to join Interim President Guaidó in Miami today as we continue working to bring freedom to the people of Venezuela. We will never stop fighting for an end to Nicolas Maduro's brutal regime, and the United States will always stand with those fighting for freedom, democracy and human rights," Scott said.
Members representing South Florida in the U.S. House also met with Guaidó on Saturday.
"We all have a responsibility to come together and help Venezuela restore their democracy. Today, I had an important conversation with Juan Guaidó….about how we can help," said U.S. Rep. Debbie Mucarsel-Powell, D-Fla., the first member of Congress to be born in South America. "South Florida stands by the Venezuelan people!"
"Today I had the pleasure of speaking to the Interim President of Venezuela, Juan Guaidó, a true champion of democracy. I promise to stand with the people of Venezuela until it is free, because in the words of the great liberator Simon Bolivar 'God grants victory to perseverance,'" said U.S. Rep. Donna Shalala, D-Fla.
"I was pleased to meet with Venezuela's legitimate President Juan Guaidó today to discuss a democratic and prosperous future for the Venezuelan people. For years, the Cuban dictatorship has provided intelligence and other support to the Maduro regime to dismantle Venezuela's once democratic institutions, suppress human rights, and plunder the resources of the Venezuelan people. At our meeting, I reiterated the United States' commitment to supporting democracy, and to stand with the oppressed Cuban, Venezuelan, and Nicaraguan people in their efforts to rid our hemisphere of tyranny," said U.S. Rep. Mario Diaz-Balart, R-Fla.
Reach Kevin Derby at kevin.derby@floridadaily.com.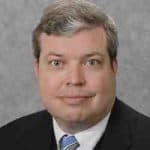 Latest posts by KEVIN DERBY
(see all)