The Florida delegation on Capitol Hill continues to urge President Joe Biden to do more to help Colombia.
This week, U.S. Sen. Marco Rubio, R-Fla., the top Republican on the U.S. Senate Western Hemisphere Subcommittee, joined a dozen senators in calling on President Joe Biden to do more to help that South American nation which is currently facing strikes and blockades over economic and human right issues. More than 70 people have been killed in Colombia during the protests.
"The Colombian people are facing an unprecedented combination of challenges and it is important that the United States demonstrate its unwavering support for them at this critical juncture," Rubio and the other senators wrote to Biden. "We urge you to expand engagement with our democratic partner as the Colombian government moves forward in protecting the rule of law and human rights for all Colombians, while striving to alleviate the social and economic impacts of the COVID-19 pandemic and the legacy of the longest civil war in the Americas."
The senators also pointed to the Colombian government using force against protesters.
"We have been concerned by incidents of violence against protesters. We welcome that the Colombian government has condemned cases of human rights abuses and support its commitment to thoroughly investigate incidents of excessive use of force and abuses by Colombian security forces, as well as significant evidence of civilians using lethal weapons against peaceful protestors. We are supportive of the Inter-American Commission on Human Rights' engagement on these issues in order to promote the defense of human rights and investigate the recent incidents," the senators wrote. "As you know, the road to lasting peace is long and uncertain—an agreement on its own cannot succeed without the commitment of all parties to its full implementation. Since 2016, many of us have traveled to Colombia to observe implementation of the peace process. It is clear that genuine support for a peace process by all sides is the best path forward to ensure that Colombia does not return to conflict and can more successfully confront illicit narcotics trafficking. To this end, we express our sustained commitment to supporting Colombia's efforts to build a lasting peace.
"In 2020, you referred to Colombia as the 'keystone' of U.S. policy towards Latin America. We agree and urge high-level attention to this unfolding and complicated situation. We respectfully request that you direct the State Department and USAID to prioritize assisting Colombia in resolving this crisis. The United States must stand by our partner's side in the interest of upholding human rights, democracy, and stability in the region," the senators added.
At the end of last month, Rubio paired with U.S. Sen. Rick Scott, R-Fla., U.S. Sen. Ted Cruz, R-Texas, on the resolution "reaffirming the United States' commitment to Colombia." Rubio praised that nation as "America's strongest ally in the Western Hemisphere."
The resolution also "condemns any efforts to undermine democracy and encourages the international community to join the U.S. in standing with Colombia" and "calls for supporting Colombia to address the effects of the COVID-19 pandemic, including by providing excess vaccine doses to help revitalize Colombia's economy."
"The ongoing situation in Colombia is of grave concern and must be met with international support and solidarity," Rubio said last month. "As members of Foreign Terrorist Organizations, including the ELN and the dissident forces of the FARC, seek to destabilize a democratically elected, pro-American government, our nation must use all tools available to ensure peace and restore stability."
"The United States and Colombia share a commitment to promoting security, prosperity, human rights and democracy across the Western Hemisphere," Scott said. "Colombia is our greatest ally in Latin America and a partner in combating drug trafficking. Right now, Colombia is supporting more than a million Venezuelan citizens who have fled Maduro's murderous regime. They are an invaluable partner in the fight for freedom and democracy across Latin America. The violence being perpetrated now in Colombia by ELN and FARC, terrorist organizations backed by the Castro and Maduro regimes, is a disgusting attempt to destabilize Colombia's democracy. The violent attacks and blockades threatening the Colombian people and their government are dangerous and reprehensible. Unfortunately, we've seen this before – it's a script written by communist dictators in Cuba. This same unrest – meant to destabilize and undermine democracy, has been occurring in Latin America for decades. We can't let it continue. I'm proud to stand with Colombia in the fight to defend freedom and democracy, and I encourage every freedom-loving nation to do the same."
Over in the U.S. House, four Florida Republicans–U.S. Reps. Mario Diaz-Balart, Carlos Gimenez, Maria Elvira Salazar and Michael Waltz–unveiled a similar resolution.
"Colombia is a longtime and irreplaceable ally of the United States and we must continue to support the people of Colombia in the fight against terrorism. While the socialist regimes in Venezuela, Cuba, and Nicaragua try to destabilize the region, the United States stands unequivocally with Colombia and its democracy," Salazar said.
"This important resolution affirms America's commitment to Colombia, one of our strongest and most critical allies. Colombia has been resilient in confronting a host of challenges, including the pandemic, the malignant influence of the Maduro and Castro, the influx of nearly two million Venezuelans seeking refuge from the Maduro regime, and acts of terrorism perpetrated by the ELN and FARC. The United States-Colombia partnership has been immensely successful for decades, and we must maintain this strong relationship so that our countries can continue to successfully combat the drug cartels and terrorism, and so that we can ensure a stable, prosperous, and democratic Colombia for the next generation," said Diaz-Balart.
"Colombia is our most important ally in the region, long sharing a common commitment to the advancement of freedom and democracy for our respective people. Just across Colombia's border in Venezuela, we see the socialists' vision for the region and for the world. As anti-democratic forces look to assert themselves in Colombia, the United States must maintain its commitment to supporting and protecting the Colombian people from the threat of socialism and the scourge of authoritarianism. I urge my colleagues to remain firmly on the side of freedom and of the Colombian people," said Gimenez.
"As nefarious regimes in Cuba, Venezuela, and Iran continue to aid terror networks operating in Colombia, this resolution reaffirms our commitment and support for the people of Colombia. For years Colombia has been a beacon of democracy in Latin America and served as a bulwark against authoritarian regimes. We continue to stand with the people of Colombia as they face these ongoing threats," said Waltz.
Reach Kevin Derby at kevin.derby@floridadaily.com.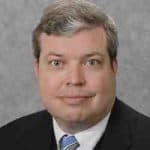 Latest posts by Kevin Derby
(see all)