Members of the Florida delegation from both sides of the aisle weighed in to criticize this week's elections in Venezuela.
Supporters of the Maduro regime took two-thirds of the seats in the National Assembly as only 31 percent of Venezuelan voters cast ballots.
U.S. Sen. Rick Scott, R-Fla., dismissed the elections as a "sham" on Monday.
"Nicolas Maduro cannot fool the people of Venezuela," Scott said. "He is a murderous dictator that doesn't respect human rights or the will of his people. The appearance of democracy is not democracy. The world knows that this election, coordinated by the Maduro regime, is nothing more than a sham.
"The United States and freedom-loving countries around the world have recognized Juan Guaidó as the legitimate president of Venezuela, and this pathetic charade won't end our unwavering support. Every nation needs to join us in denouncing the Maduro regime and fighting for freedom and democracy – and that starts with calling this vote what it is: a sham," Scott added.
Three Democrats in the Florida delegation–U.S. Reps. Debbie Mucarsel-Powell, Donna Shalala and Debbie Wasserman Schultz–offered a joint statement on the Venezuelan elections over the weekend.
"The Maduro regime continues to desperately cling to power by moving forward with illegitimate sham elections. The elections and their predetermined outcomes represent yet another horrifying assault on democracy. We stand with the Venezuelan people experiencing a devastating humanitarian crisis and as they fight to have their voices heard," the congresswomen said.
"They must be able to choose their own future through free, fair, transparent, and competitive elections. We also stand in solidarity with a real champion of democracy, Interim-President of Venezuela Juan Guaidó, and the legitimately elected members of the National Assembly who are demanding free, democratic processes," they added.
Mucarsel-Powell and Shalala were both defeated in their efforts to win second terms last month.
Reach Kevin Derby at kevin.derby@floridadaily.com.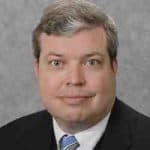 Latest posts by Kevin Derby
(see all)