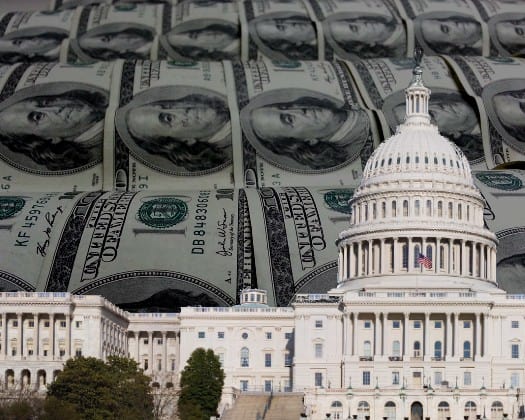 This week, the U.S. House set the stage for votes on a $3.5 trillion budget framework and an extra $1 trillion for infrastructure on a 220-212 party lines vote.
The passed proposal will let Democrats in control of both chambers of Congress use budget reconciliation to hammer out a final budget which can be passed by a simple majority, not allowing the GOP to filibuster it in the U.S. Senate.
Democrats in the Florida delegation weighed in on the proposal, offering it their support.
"I could not be prouder to stand with the people of Florida to advance President Biden's historic and, yes, groundbreaking Build Back Better plan. I voted yes to rebuilding America's crumbling roads and bridges, investing in transit, investing in our children and families, lowering the cost of health insurance, supporting child care, funding universal Pre-K, caring for seniors, giving immigrants a fair shot at achieving the American Dream, and cutting taxes for the middle class and working families by extending the new Child Tax Credit. We will combat climate change, provide for America's energy needs, and create millions of good-paying jobs," said U.S. Rep. Charlie Crist, D-Fla.
"With passage of this framework, we now must get to work. I look forward to working alongside my colleagues to advance legislation that will build a bright, safe, and resilient future for the Floridians I am honored to serve. We have a long way to go, but I am optimistic that we will get this done for the people," Crist added.
"Today I voted to move forward with historic investments to rebuild America and keep our promise to middle-class families," said U.S. Rep. Val Demings, D-Fla.. "Our plans will create millions of jobs in new and future industries, rebuild Florida's crumbing roads and bridges, expand broadband across our state, keep our children safe from lead in their water, cut taxes and put money back in hardworking people's pockets, and ensure that every Floridian can afford health care, child care, elder care, and education.
"Working families should have an economy that works for them. As I cast this vote tonight I am thinking of my parents, who played by the rules and worked hard as a maid, janitor, and in other odd jobs nearly every day of their lives. Today's families deserve an economy where hard work actually gets you ahead. I'm proud to fight for Floridians with this vote tonight and call on my colleagues in both the House and Senate to join us and stand with working Americans," Demings continued.
Republicans from the Sunshine State took aim at the proposal with U.S. Rep. Brian Mast, R-Fla., calling it the "Socialist Tax-And-Spending Spree Act."
"With the ongoing humanitarian crisis in Afghanistan, the fact that Democrats in DC are instead spending another $3.5 trillion on a socialist wishlist shows just how far they'll go to enact their agenda. At a time when Americans are already forced to spend more of their dollars due to record-breaking inflation, Democrats' solution is to recklessly spend trillions more on policies like welfare without work requirements and amnesty for illegal immigrants. Nancy Pelosi and her allies are completely out of touch with the American people," Mast said.
U.S. Rep. Dan Webster, R-Fla., agreed with that assessment, insisting that President Joe Biden and U.S. House Speaker Nancy Pelosi, D-Calif., "are pushing another massive multi-trillion-dollar spending bill that appeases their liberal base" when they should be "dealing with… Americans and allies stranded in Afghanistan.
"Their abdication of responsibility shocks the conscience and boggles the mind," Webster insisted.
The vote had been expected to be held on Monday but a group of 10 centrist Democrats, including U.S. Rep. Stephanie Murphy, D-Fla., withheld support until an agreement was in place to vote on the infrastructure bill which cleared the Senate. Pelosi has promised to hold the vote by September 27.
"Having secured some key commitments, I just voted to advance the bipartisan infrastructure bill so we can pass it next month," Murphy noted. "Also grateful to House leadership for committing to a reconciliation process to produce a targeted bill that can pass both chambers and become law."
The National Republican Congressional Committee (NRCC) promised to make Murphy's vote an issue as the GOP targets her in 2022.
"Stephanie Murphy's vote for Nancy Pelosi's $3.5 trillion socialist spending spree proves she's willing to sell out her constituents in exchange for campaign contributions. Floridians will hold her accountable," said NRCC Spokeswoman Camille Gallo.
Reach Kevin Derby at kevin.derby@floridadaily.com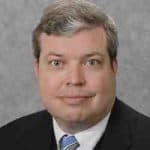 Latest posts by Kevin Derby
(see all)