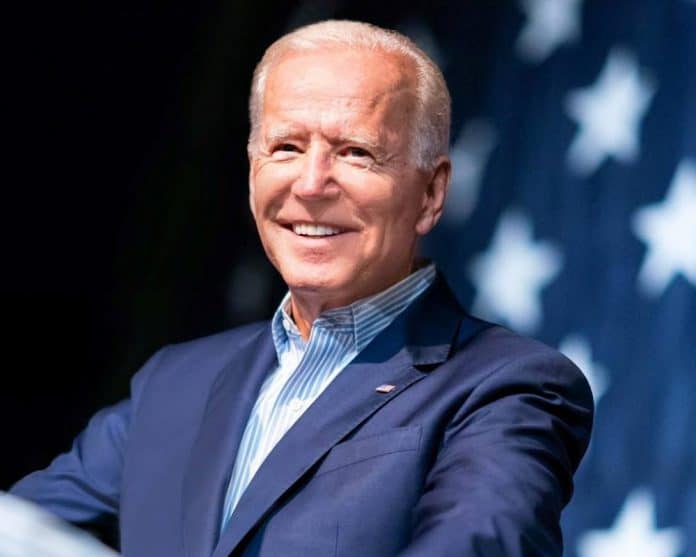 After President Joe Biden's address to a joint session of Congress on Wednesday night, the Florida delegation split on party lines over what he had to say.
U.S. Sen. Rick Scott, R-Fla., the chairman of the National Republican Senate Committee (NRSC), came out swinging at Biden and Democrats in the U.S. Senate.
"As America works to dig itself out from the worst pandemic in a century, the big-spending, big-government agenda of Joe Biden and Senate Democrats is leading to inflation that hurts hard-working Americans. With gas and food prices on the rise, the Democrats' solution is to double down on more spending, bigger government, and redistributing wealth. Their plans hurt low and fixed-income Americans the most, but they don't care. It's all part of their master scheme to grow dependency on the federal government," Scott said.
"Democrats want to raise taxes on job creators so they can expand the size and scope of the federal government, doling out so-called 'free money.' The problem is that the money is never "free." The money Democrats want to use to play their liberal games is actually your money. They are grabbing it from your pockets, taking a cut for Washington, and giving the rest to liberal special interests, Silicon Valley, and corrupt Democrat politicians with unsustainable state and city budgets. It's the most expensive free money the world has ever seen and none of it will help American workers," Scott added before showcasing the Republican response from U.S. Sen. Tim Scott, R-SC.
"Fortunately, Republicans have an answer," Scott said. "Senator Tim Scott's remarkable story of cotton to Congress is a shining example of the opportunity that exists for every person in this country to live their version of the American Dream. Senator Scott and Senate Republicans know that it's more opportunity, not more government, that provides solutions for American families. When voters across the country compare these two visions outlined tonight, they will help deliver a Republican Senate majority next November."
U.S. Sen. Marco Rubio, R-Fla., focused on Biden's tax plans, insisting "while his focus is in the right place, his ideas are not the best or right ones."
"Our tax-code should be pro-family. A tax code that allows working parents to keep more of the money they earn from their jobs," Rubio said. "That is why for years I fought, and in 2017, took on members of my own party to double the Child Tax Credit. That change, by the way, gave working parents making between $20,000 and $50,000 the biggest benefit. That is why earlier this year, I proposed raising the tax credit so that parents received $3,500 per child and $4,500 for each child under the age of six. That is why I have for years proposed turning the Earned Income Tax Credit into a wage enhancement program. And that is why three years ago, I proposed a plan to allow parents who do not have paid leave from their job to get an advance on a portion of their future Social Security benefits after the birth or the adoption of a new child.
"These changes I have proposed and are working on are a far better way forward than the Biden plan to send everyone a government check. Not only is what I propose in many ways more generous, it rewards work, which is a crucial part of stability and dignity," Rubio continued. "We should make pro-family investments. The biggest investment parents make in their children is their education. But education today is burying working families in debt, often for degrees that do not lead to a good job.
"What President Biden is proposing spends a bunch of money, but it does nothing to fix what makes education so unaffordable and some degrees so useless," Rubio added. "A better way is to pass my longtime idea to create opportunities to give people the equivalent of a degree by providing credit for work experience or by packaging courses from a variety of different places.
A better way is to advance my ideas to make vocational training and apprenticeship programs as valued and as available as traditional colleges. And when it comes to investing in schools that provide opportunities to minority students, a better way is the historic law I fought for last year to make annual federal funding for Historically Black Colleges and Universities permanent funding.
"Look, we should all share the goal of doing everything we can to empower working parents and American families," Rubio said in conclusion. "But doing that isn't only about spending more taxpayer money. It's about spending the money in a way that actually helps real families living in the real world, in a real way. It isn't pro-family to bury our children in debt to pay for programs that will not improve their lives. We should all share the goal of doing everything we can to make our government policies pro-family, pro-parent and pro-work. But let's make sure it's ideas that will work. Ideas that achieve the goal we should all share."
Over in the U.S. House, Democrats in the Florida delegation gave Biden high marks.
"President Biden's speech was powerful and inspiring. He connected with the American people, and his message spoke to the pressing challenges our nation can no longer afford to ignore — raising the minimum wage, commonsense gun reform, violence against women, rebuilding the middle class, criminal justice reform, getting Americans back to work, and beating this pandemic. Americans have been struggling for more than a year, and after tonight, they now see that help is here. In his first 100 days, the President has put money in the pockets of millions of Americans, our businesses are reopening, and people are getting vaccinated. Our nation has made much progress under President Biden's leadership, and he is just getting started," said U.S. Rep. Al Lawson, D-Fla.
"This is a new day for America, and the president's vision is one of hope, strength and equality. I look forward to working alongside the Biden-Harris administration as we continue to deliver results for North Florida families," Lawson added.
"President Biden's speech tonight was exactly what Americans needed to hear: optimistic, with a comprehensive plan to back it up. It is refreshing to work alongside a White House that is keeping its promises and working non-stop to deliver for the American people. Tonight, President Biden did what an American president should do: share his plan to better our nation for all Americans, and shine a light on the hardworking, inspirational, everyday people we public servants are blessed to serve," said U.S. Rep. Charlie Crist, D-Fla.
"President Biden's American Families Plan will strengthen Florida families, and along with the American Jobs Plan, will give the American people the tools they need to emerge from this pandemic and recession stronger than ever before. For youth advocates like my virtual guest, Kristy Padilla, the American Families Plan would be transformational: guaranteeing universal pre-K for 3- and 4- year olds, giving teachers the resources they need to better educate their students, and providing financial assistance and permanent tax cuts for working parents who struggle to find affordable childcare for their children," Crist continued.
"The policies President Biden introduced tonight would help remove the roadblocks for working- and middle-class American families so they may finally achieve the American Dream," Crist added. "They would help our children climb the ladder of success so our next generation can compete against the rest of the world and come out on top. Congress must pass the American Jobs Plan and the American Families Plan so the children of today and tomorrow have the same tools my generation had to live happy, healthy, and successful lives. This is an investment in our children's futures, and it is our duty to deliver."
"Tonight President Biden articulated a bold and hopeful vision for our nation's future. If we put country over party, I'm confident we can lend a hand to hard-working families, get struggling Americans back to work, and restore faith in our democracy," insisted U.S. Rep. Stephanie Murphy, D-Fla.
"President Biden has put us on the path to crush the COVID-19 pandemic and has laid out once-in-a-generation plans to create millions of good-paying jobs and rebuild the American middle class with investments in education, childcare, and health care," noted U.S. Rep. Lois Frankel, D-Fla. "His vision for our country is one where work is rewarded and there is racial justice for all."
Republicans representing the Sunshine State on Capitol Hill were far more critical.
"This evening, President Biden gave an address to Congress during which he attempted to take a victory lap for his so-called accomplishments. While the Democratic party celebrates, our country, and the average American, are worse off," said U.S. Rep. Scott Franklin, R-Fla."By governing through executive fiat, President Biden rammed through policies that will kill millions of jobs and promote foolish Green New Deal policies. He manufactured the crisis at our southern border by unraveling successful Trump administration immigration policies, allowing criminals, terrorists, and drugs to flow into our communities. He has done nothing to open schools across the country, setting back the education of millions of students and jeopardizing their ability to compete in the job market. He has saddled future generations with trillions in additional national debt that will be practically impossible to pay off. He singlehandedly diminished our energy independence by canceling the Keystone Pipeline. Perhaps worst of all, President Biden has increased the bitter political partisanship he promised to heal by sidelining Republicans and disregarding our input.
"Cooperation in Washington, and especially in Congress, is at historically poor levels. This isn't what the American people want, and it's not what I want. I came to Washington because I saw the problems plaguing our country were jeopardizing the birthright of the next generation, and I wanted to do something about it. Despite my Democratic colleagues' intransigence, I stand ready to work with anyone—Republican or Democrat—to find sensible solutions for our shared problems," Franklin added."This is the promise I make to my fellow Floridians in the 15th Congressional District: So long as I hold a seat in Congress, my door will stay open to anyone ready to develop sensible solutions to our country's problems."
"President Biden's first 100 days in office were purely focused on pushing the Left's radical agenda. When the president was sworn in, we were promised unity and solutions that would benefit all Americans. Instead, we got partisan policy changes that killed jobs and hurt our economy," said U.S. Rep. Neal Dunn, R-Fla. "The president's American Families Plan misses the mark. This is less about supporting families and more about increasing the reliance on the government. If this administration wants to help families, they should prioritize tax relief, securing our border, and getting Americans back to work and school."
Reach Kevin Derby at kevin.derby@floridadaily.com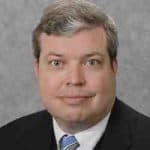 Latest posts by KEVIN DERBY
(see all)