 Members of the Florida congressional delegation continue to weigh in on American forces killing Iranian General Qassem Soleimani in a strike held in Iraq and they divided on party lines on how the Trump administration handled the matter.
U.S. Sen. Marco Rubio, R-Fla., who sits on the U.S. Senate Foreign Relations and the Select Intelligence Committees, took to the national airwaves, appearing on "Face the Nation" on CBS to back the Trump administration's action.
Rubio also weighed in on the strikes on Friday.
"In ordering this attack, President Trump took decisive and defensive action to protect American lives and our nation's interest in the region before Soleimani and Iranian terrorist proxies could carry out additional attacks against U.S. facilities in the Middle East. Qassem Soleimani was an active enemy combatant and de facto commander of Iran's global terrorist proxy network, who was directly responsible for the deaths of hundreds of Americans and continued to plot attacks against U.S. diplomats and American service members," Rubio said.
"Iran may attempt to retaliate by targeting U.S. military bases or naval ships deployed to the region. However, Iran's Supreme Leader should think carefully before escalating. The regime in Tehran has long been and continues to be the world's leading exporter of terrorism. Soleimani had American blood on his hands, and his continued threat to U.S. interests, stability in the Middle East, and his direct links to terrorism brought him to his fate. His death helps to bring some measure of justice for the many American servicemen and women who were killed or severely injured by Iranian-backed attacks in Iraq. The Iranian regime cannot be allowed to continue to export terrorism and malign influence throughout the Middle East and beyond, and this action sends the clearest possible message to Iran's leaders," Rubio added.
U.S. Rep. Ted Yoho, R-Fla., who sits on the U.S. House Foreign Affairs Committee, also backed the move.
"Since the kidnapping of US hostages in 1979, Iran has propagated a reign of terror for over 40 years. Iran continues to work in the shadows, conducting terrorist operations all over the Middle East region. Last week, through their proxy group Kata'ib Hezbollah, they killed an American citizen and wounded four American military personnel in Iraq with an attack on our military base," Yoho said.
"Kata'ib Hezbollah is deemed a terrorist group and was under the direction of Qassem Soleimani and Abu Mahdi al-Muhandis. Soleimani commanded Iran's IRGC/Quds Force and Mahdi directed Kata'ib Hezbollah. Iran has worked against America's goal of bringing peace to Iraq. Much of the disruption against our goal of peace was orchestrated by these two individuals. Enough is enough. I stand with President Trump in his decision to retaliate against these individuals and their proxy militia operating in Iraq," Yoho added.
U.S. Rep. Dan Webster, R-Fla., also backed the strike.
"President Trump ordered an airstrike that killed Iranian General Qassem Suleimani. Suleimani was killed when he arrived in Baghdad following the attack he ordered on our Embassy there and the killing of a US citizen in Iraq by his forces. The Iranian special forces leader and designated foreign terrorist was responsible for the deaths of hundreds if not thousands of Americans in Iraq and throughout the region. This action by President Trump sends a message to Iran and other terrorist organizations that he will take decisive action to protect Americans and our interests. I am grateful for his leadership and thankful for our brave service members around the world who protect our freedoms," said Webster.
On the other side of the aisle, U.S. Rep. Donna Shalala, D-Fla., said she was glad Soleimani was dead but warned that Iran could take further action.
"Qassim Soleimani was a murderer who deserved to die. He was responsible for the deaths of hundreds of Americans and thousands around the world, and he actively worked to foment instability across the Middle East on behalf of the government of Iran," Shalala said. "However, the killing of Soleimani may drive Iran to a retaliatory escalation in ways that could jeopardize the safety of American service members, diplomats, and citizens at home and abroad. The president clearly has no real Middle East strategy, and he should have consulted with Congress before launching this dangerous provocation. Congress, and most importantly the American people, deserve a full explanation."
From her seats on the U.S. House Homeland Security and Intelligence Committees, U.S. Rep. Val Demings, D-Fla., tore into the White House.
"During the impeachment debate, I said that habitual offenders never sneak up on you. They telegraph their intentions time and time again. I have to wonder about President Trump's previous tweet that 'in order to get reelected, President Obama will start a war with Iran.' Habitual offenders telegraph their intentions," Demings said on Saturday.
"This reckless and destabilizing strike puts Americans and our allies at risk. While I share former Vice President Biden's belief that no Americans will mourn Soleimani's passing, America needs real answers and verifiable justifications before we deploy our sons and daughters," she added. "The first and most important question is 'why now?' What was the so-called 'imminent threat' that led us to strike in the first place? Recent reporting and the State Department's struggle to justify the strike raise serious questions about whether this was a national security decision or a political one. Did we confer with our allies in the region? What is the Administration's overall strategic plan since deliberately undermining the Iran nuclear deal? Someone once said, 'our enemies no longer fear us and our allies no longer trust us.' I pray neither is true."
U.S. Rep. Stephanie Murphy, D-Fla., who served in the Defense Department during President George W. Bush, was a bit more measured in her take on the strike.
"Qassem Soleimani commanded a terrorist organization, had American blood on his hands, and caused violence and instability throughout the Middle East and around the globe. Soleimani met his just end, and the United States will never back down in the fight against terrorism," Murphy said.
"At the same time, I am concerned that the administration does not have a clear strategy to deal with the potential short-term and long-term consequences of this strike, including possible retaliation against American citizens and allies. I urge the president to work with Congress to defend Americans and our interests," she added.
U.S. Rep. Lois Frankel, D-Fla., also weighed in.
"Soleimani, the top military commander of Iran, is responsible for horrific violence and the deaths of hundreds of Americans. While his death should not be mourned, I am deeply concerned that last night's action will provoke further escalation with Iran, the world's largest state sponsor of terrorism, without a plan to deal with the aftermath," Frankel said.
"By conducting this strike without consulting Congress and absent an Authorization for Use of Military Force (AUMF) against Iran, the administration is circumventing U.S. law meant to prevent the president from plunging us into reckless wars. Now, the administration must fully brief Congress, present a coherent de-escalation strategy, protect our servicemembers and diplomats abroad, and reassure our regional allies," Frankel added.
Reach Kevin Derby at kevin.derby@floridadaily.com.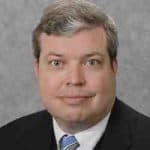 Latest posts by Kevin Derby
(see all)