With coronavirus continuing to dominate the national focus, members of the Florida delegation on Capitol Hill are ramping up their activities.
U.S. Sen. Marco Rubio, R-Fla., the chairman of the U.S. Senate Small Business and Entrepreneurship Committee, focused on crafting a proposal to improve Small Business Administration's (SBA) 7(a) loan program including leading a hearing on "Coronavirus and America's Small Business Supply Chain." 
"Rubio's proposal would provide near-term relief to small businesses that face payroll support challenges and supply chain disruptions from the coronavirus. In his address to the nation, President Trump called on Congress to pass legislation giving the SBA more resources to provide relief to small businesses," the senator's office noted.
Rubio weighed in after President Donald Trump addressed the nation on coronavirus on Wednesday night.
"I look forward to working with President Trump on bipartisan legislation that will give the SBA additional resources and authority to infuse billions of dollars into our nation's small businesses to help Americans deal with the coronavirus," Rubio said. "In support of the president's request, I will introduce legislation tomorrow that will provide the authorization for much-needed resources to the SBA's 7(a) loan program. Together, we will help small businesses that are struggling in the midst of a global pandemic and begin rebuilding our domestic supply chain."
Rubio unveiled the bill on Thursday.
"By increasing the SBA's current 7(a) loan program by $50 billion, this program, which is offered by banks across our nation, will provide small businesses with access to much-needed capital to make payroll and provide paid sick leave for employees who miss work as a result of the coronavirus," Rubio said. "Additionally, this proposal will waive all fees for 7(a) loans for one year for both lenders and borrowers, as well as increase the loan guarantees. These are decisive steps that I believe will enjoy strong bipartisan support, and I am hopeful that every one of my colleagues will join me in this effort to prevent people from losing their jobs and our small businesses from going bankrupt."
As he noted, Rubio's bill will "increase the 7(a) loan program, which includes the Community Advantage pilot program, authorization level by $50 billion" and "allow any 7(a) borrower to use the proceeds of the loan for payroll support, including paid sick leave." The bill also waives all fees for the loans for a year for both lenders and borrowers and guarantees them up to 90 percent no matter the size. The bill also raises the loan limit for SBA Express from $350,000 to $1 million.
On the other side of Capitol Hill, U.S. Rep. Stephanie Murphy, D-Fla., introduced a proposal giving emergency paid leave to employees affected by it.
Murphy brought out the "Emergency Paid Leave Act" on Wednesday. Her bill "would offer financial assistance to any worker who misses at least 14 days of work because they have coronavirus or because they are quarantined at the instruction of a doctor, employer, or public health official" and "would also assist any worker who misses work because they are caring for an individual affected by coronavirus." Murphy's proposal "includes workers who cannot go to work because they must care for a child or elderly parent, whose daycare facility or nursing home has been closed due to coronavirus concerns."
The Central Florida congresswoman's office insisted her proposal would benefit residents of the Sunshine State.
"Murphy's bill would be especially helpful in Florida, which is uniquely vulnerable to coronavirus given that it is a popular travel and tourism destination and has a large percentage of elderly residents. Florida does not have a state-administered paid leave program, many companies in the state do not offer paid leave to their employees, and the state is home to many hourly workers who live paycheck to paycheck. Murphy's bill is expected to be included in a larger package of bills that the House will consider this week as part of its ongoing effort to respond to the health and economic impacts of coronavirus," the congresswoman's office noted.
"As American workers and businesses begin to feel the economic damage caused by the coronavirus, hardworking families in states like Florida live in fear of becoming ill and losing their job or their wages," said Murphy. "In this public health emergency, no person should have to choose between staying home to recover or help take care of a loved one or going to work sick and potentially exposing others. Providing emergency paid leave for workers will be a major step toward stopping the spread of the virus and helping central Florida's economy."
Murphy's office offered some of the details of the proposal.
"Under Murphy's bill, eligible workers include employees working for companies of any size, as well as self-employed workers and workers in the gig economy. Eligible workers will receive a benefit equal to two-thirds of their monthly earnings. Benefits would last for up to three months, with a maximum monthly benefit of $4,000. This will enable workers who would otherwise not be working and earning money to continue to provide for their families and to spend money in the local economy," the congresswoman's office noted.
On Wednesday, U.S. Rep. Charlie Crist, D-Fla., wrote CDC Director Robert Redfield urging him to expand coronavirus testing.
"Floridians are seeing efficient, effective coronavirus tests around the world, while Americans experiencing symptoms cannot get tested here at home. Tom Hanks was diagnosed with coronavirus in Australia where testing is free and widely available. He would not have met CDC criteria for a test in America. It's outrageous," said Crist. "Every day we get this wrong is a day that Americans are less safe. Let's get it right. Let people get tested."
In the meantime, U.S. Rep. Al Lawson, D-Fla., is pushing the federal government for more guidance for nursing homes and other senior healthcare centers.
"Congress has moved rapidly to provide the administration with more than $8 billion to address the outbreak," Lawson said. "Nursing homes and other sites that care for our seniors should be provided with guidelines to protect residents who are vulnerable."
From his seat on the U.S. House Appropriations Committee, U.S. Rep. Mario Diaz-Balart, R-Fla., applauded the CDC announcing on Wednesday that it will send $560 million to state and local governments dealing with coronavirus. Florida is getting more than $27 million in those funds.
"As an appropriator, I'm proud to have helped secure these vital funds to address the growing coronavirus threat in our nation. I've been in touch with healthcare providers in the district I represent, and on the frontline of this issue to ensure that they have the resources and any other assistance they may need from the federal government to help combat this infectious disease. Now, more than ever, we must remain prepared with the necessary funds to swiftly develop vaccines and strengthen access to testing and treatment. I will continue to ensure that Congress allocates every dollar needed to eliminate and contain the spread of coronavirus in our country," Diaz-Balart said.
Reach Kevin Derby at kevin.derby@floridadaily.com.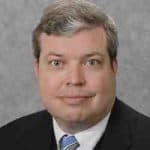 Latest posts by Kevin Derby
(see all)