Members of the Florida delegation from both sides of the aisle weighed in on the downfall of Bolivian President Evo Morales–and clearly stood against U.S. Rep. Alexandria Ocasio-Cortez's, D-NY, claim that a "coup" brought him down.
After an election audit from the Organization of American States (OAS) found election irregularities, Morales resigned his post.
"What's happening right now in Bolivia isn't democracy, it's a coup," insisted Ocasio-Cortez. "The people of Bolivia deserve free, fair, and peaceful elections – not violent seizures of power."
Members of the Florida delegation from both parties firmly disagreed with the leftist congresswoman's claim.
"The resignation of Evo Morales is a testament to the strength and the will of the Bolivian people," said U.S. Sen. Marco Rubio, R-Fla., the chairman of the U.S. Senate Western Hemisphere Subcommittee on Sunday. "As I stated earlier this month, Morales was illegitimately holding on to power in Bolivia after the recent presidential elections. For the sake of Bolivia's democratic future and stability, it's important that free and democratic elections are held and the results are respected. I applaud the OAS's role in overseeing and monitoring Bolivia's recent election, I look forward to their continued work in support of the democratic process."
"Evo Morales resigned from the presidency of Bolivia following irregularities and manipulation of the results of the October 20th elections as identified by the Organization of American States. During the run-up to this year's election, Morales restricted the freedom of the press, persecuted opposition politicians, and eroded the credibility of Bolivia's public institutions. However, moving forward I urge respect for the constitution and rule of law as Bolivia moves towards new elections," said U.S. Rep. Francis Rooney, R-Fla., who leads Republicans on the U.S. House Western Hemisphere Subcommittee.
"I commend the OAS for their work and professionalism throughout this process and urge their continued support to ensure the Bolivian people are able to exercise their fundamental right to vote peacefully without pressure or interference," Rooney added.
On the other side of the aisle, U.S. Rep. Debbie Mucarsel-Powell, D-Fla., the first member of Congress born in South America, also thought Morales had to go.
"The OAS audit discovered clear manipulation of the elections in Bolivia," she noted. "The reports of violence in the streets are disturbing. I urge civility in this time of transition. I stand with the Bolivian people who are fighting for a peaceful democracy."
U.S. Rep. Donna Shalala, D-Fla., also cheered Morales' fall.
"The Bolivian people deserve to freely and fairly elect their leaders," Shalala posted on Twitter.
Reach Kevin Derby at kevin.derby@floridadaily.com.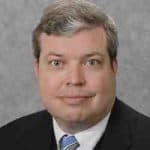 Latest posts by Kevin Derby
(see all)