Over the weekend, with the support of the Florida delegation on Capitol Hill, President Donald Trump signed an extension of the Paycheck Protection Program (PPP) which will now go through August 8.
Part of the $2.3 trillion coronavirus stimulus package that the White House and Congress agreed to at the end of March, the PPP is geared to help small businesses during the pandemic. It had been scheduled to expire at the end of June before the extension was signed into law.
The extension through August 8 cleared the U.S. Senate without opposition. U.S. Sen. Marco Rubio, R-Fla., the chairman of the U.S. Senate Small Business Committee, weighed in on the extension, insisting it would help small businesses through the pandemic.
"The Paycheck Protection Program provided a critical lifeline to more than 4.8 million small businesses," Rubio said last week. "As the scope of the financial damage done to small businesses by the pandemic and resulting lockdowns has grown, it has become clear that longer-term support is necessary. I thank Ranking Member Cardin and Senators Collins and Shaheen for their tireless work to ensure small businesses and their employees could survive the first wave of the coronavirus crisis. I will continue working with them and the rest of our colleagues to pass additional support for our smallest businesses, especially in our underserved communities, and provide long-term recovery resources for industries particularly hit hard by this crisis."
The U.S. House also agreed to the extension without opposition. U.S. Rep. Lois Frankel, D-Fla., offered her take on extending the PPP last week.
"As coronavirus cases surge and businesses are forced to shutter, Floridians desperately need action to protect their lives and livelihoods. Last night, the House passed necessary short-term relief for local small businesses and their employees, extending the PPP application deadline to allow small businesses to apply for funds to help cover payroll and other critical expenses, which can be used through December 31," Frankel said.
More than 380,000 small businesses in the Sunshine State have applied for and received PPP loans.
Reach Kevin Derby at kevin.derby@floridadaily.com.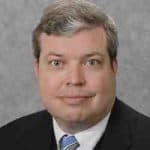 Latest posts by Kevin Derby
(see all)