Lost in the shadows of the State of the Union address and the U.S. Senate acquitting President Donald Trump and wrapping up the impeachment process, the U.S. House passed a proposal helping protect estuaries with the strong support of the Florida delegation.
This week, the House overwhelmingly passed U.S. Rep. Tom Malinowski's, D-NJ, "Protect and Restore America's Estuaries Act" on a 355-62 vote. All of the opposition came from the Republican ranks with the exception of libertarian-minded U.S. Rep. Justin Amash, I-Mich. All of the members of the Florida delegation voted for the proposal with the exception of conservative Republican U.S. Reps. Dan Webster and Ted Yoho, both of whom did not vote. The bill reauthorizes and almost doubles funds for the National Estuary Program, (NEP) including the Indian River Lagoon and Sarasota Bay, from $26.5 million to $50 million.
"Estuaries nurture a vast array of marine life, filter pollutants from rivers before they reach the sea, and are the natural infrastructure that protects human communities from floods and storms," said Malinowski. "As extreme weather events increasingly threaten these nurseries of the sea – I'm happy that Congress is acting with strong bipartisan support to protect these critical waterways and the Americans who depend on them."
More than 25 members of the House cosponsored the bill including Florida Democrat U.S. Reps. Charlie Crist and Debbie Wasserman Schultz and Florida Republican U.S. Reps. Vern Buchanan, Brian Mast and Bill Posey.
"The Indian River Lagoon is home to one of the most diverse ecosystems in the country, which is just one of the countless reasons we need to do more to protect and restore it," Mast said on Wednesday. "Working together to pass this legislation is a big win in our fight to improve water quality and will go a long way for our communities that rely on healthy estuaries."
"Sarasota Bay plays a key role in the Suncoast's thriving economy and serves as a habitat for countless plants and wildlife," Buchanan said. "I will continue to fight for our estuary so residents and visitors can enjoy the bay for decades to come."
U.S. Sen. Sheldon Whitehouse, D-RI, introduced the companion bill in the U.S. Senate last month. The bill is currently before the U.S. Senate Environment and Public Works Committee.
Reach Kevin Derby at kevin.derby@floridadaily.com.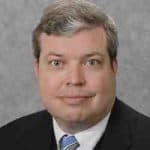 Latest posts by Kevin Derby
(see all)