On Wednesday, the U.S. House passed the "Water Resources Development Act" which has many provisions impacting the Sunshine State.
The House passed the proposal from U.S. Rep. Peter DeFazio, D-Oreg., on a voice vote.
U.S. Rep. Brian Mast, R-Fla., noted that the bill contains provisions "reducing toxic discharges from Lake Okeechobee, expediting construction of the EAA Southern Storage Reservoir and developing new technology to combat harmful algal blooms." The congressman also noted he added provisions to restore the Loxahatchee River Watershed and Fort Pierce Beach shore and to finish C-43 West Basin Storage Reservoir.
"For decades, Florida's coastal communities have been on the receiving end of toxic discharges, including recent discharges that have tested more than 60 times more toxic than the Environmental Protection Agency considers safe for human contact. These discharges put public health at risk, damage the economy and destroy the environment. We have worked tirelessly to fight these discharges, and passing this legislation is a critical step in the right direction," Mast said on Wednesday. "Our fight is far from over, but demanding that the Army Corps reduce discharges to our estuaries is a huge victory, and now we continue the fight to eliminate them altogether, and send the water south."
From her perch as vice chairwoman of the U.S. House Water Resources and Environment Subcommittee, U.S. Rep. Debbie Mucarsel-Powell, D-Fla., said the bill will help with Everglades restoration efforts.
"I am extremely proud to pass the Water Resources Development Act of 2020, which delivers on my constituents' top environmental priorities: expediting Everglades restoration, increasing transparency about water flow, and improving the ecosystem in Florida Bay, which supports South Florida's economy and jobs in eco-tourism," said Mucarsel-Powell on Thursday. "With today's bill, we make it very clear to the Corps that they must begin construction of the reservoir at its earliest opportunity, and they are not to wait for a 'new start' designation, because my constituents need solutions now – not 10 years from now. I look forward to continuing to work with the community on these critical environmental and economic issues."
U.S. Rep. Mario Diaz-Balart, R-Fla., also cheered the passage of the bill and pointed to his successful effort to rename the Moore Haven Lock and Dam after Florida Fish and Wildlife Conservation Commission (FWC) Officer Julian Keen, Jr.
"I'm humbled to have included a provision in the 2020 Water Resources Development Act (WRDA) designating the name of the Moore Haven Lock and Dam in honor of the late Florida Fish and Wildlife Conservation Commission (FWC) Officer Julian Keen, Jr. Officer Keen was fatally shot and killed on June 14th, 2020 while attempting to stop a hit-and-run suspect while off-duty. A lifelong resident of Southwest Florida, Officer Keen was a pillar in his community, a loving friend and family member, and a driving force for good. Affectionately known as 'Batman,' he was a six-year veteran of FWC who sought to help all those in need and make a difference in the community," said Diaz-Balart.
"While this dedication represents merely a fraction of his legacy, it is a token of our appreciation and respect for his service. I thank Representative Greg Steube for working with me to include this provision in WRDA. Back home, I want to thank Mayors Mali Gardner and David Lyons, as well as Hendry County Sheriff Steve Whidden, Senator Kathleen Passidomo, and Representative Byron Donalds for their leadership on this effort, and unwavering support. My thoughts and prayers continue to go to Officer Keen's family and friends, and I am grateful to have been able to recognize his life and legacy with this designation. I urge my colleagues in the Senate to pass this important piece of legislation," the congressman added.
Reach Kevin Derby at kevin.derby@floridadaily.com.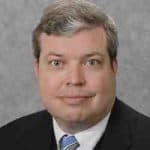 Latest posts by KEVIN DERBY
(see all)