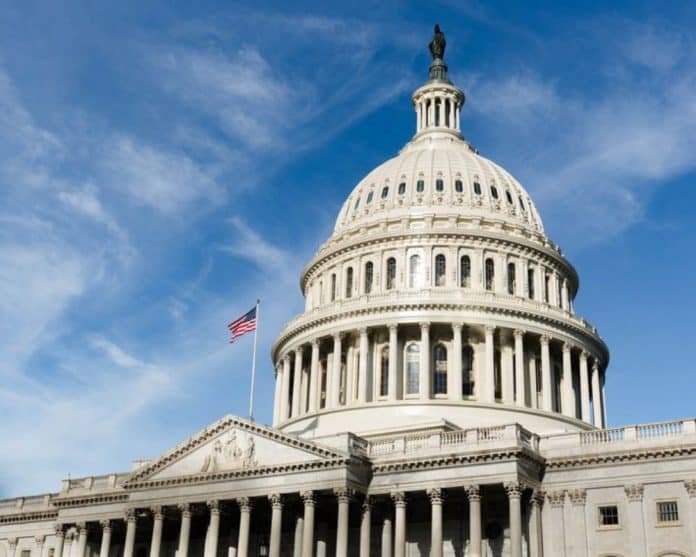 This week, the Florida delegation offered strong support for the Fiscal Year 2020 National Defense Authorization Act (NDAA) conference report, helping it clear the U.S. House with little problem.
On Wednesday, the House passed the NDAA on a 377 – 48 vote and is now resolving differences with the U.S. Senate. Every member of the Florida delegation backed the NDAA except for U.S. Rep. Franics Rooney, R-Fla., who did not vote.
The NDAA  stands at $738 billion which includes a 3.1 percent pay raise for the military and sends $1.5 billion to help Tyndall Air Force Base which was damaged by Hurricane Michael in October 2018–which was one of the reasons U.S. Rep. Neal Dunn, R-Fla., backed it.
"While the passage of this vital legislation to support our military is long overdue, I am pleased that we could get this done before Christmas. It also gives certainty to the Panhandle that Tyndall Air Force Base will be fully rebuilt and includes my legislation requiring the Secretary of Defense to provide a report to Congress on the future of Artificial Intelligence in DoD," said Dunn. "Our men and women in uniform repeatedly suffer the consequences of a divided Congress and are forced to keep us safe with outdated equipment and technology. This important legislation works to reverse years of underfunding."
U.S. Rep. Michael Waltz, R-Fla., the first Green Beret to serve in Congress and a member of the U.S. House Armed Services Committee, helped shape the NDAA, including the creation of the Space Force, additional benefits for Gold Star families and ensuring there are no Defense Department contracts for businesses helping the Maduro regime in Venezuela.
"This year's defense bill is full of wins for our service members and their families," Waltz said. "From protecting our assets in space to providing for our Gold Star families, this final report is something we should be proud of. Our brave men and women in our military give every fiber of their being for our freedom and this package conveys our deepest gratitude for their sacrifices.
"I am grateful to the House and Senate conferees for reaching this important agreement and to the House for passing this bill," Waltz added. "I urge my colleagues in the Senate to pass this package swiftly so we can send this package to NDAA and give our military all the tools they need to be successful."
U.S. Rep. Stephanie Murphy, D-Fla., helped shape the bill including having the Director of National Intelligence (DNI) "develop a strategy to combat the use of deep fake technology by foreign adversaries to undermine American security and democracy, which will be the first deep fakes federal legislation ever to become law; require the DNI to craft a plan to prevent Iran from establishing an enduring presence in Syria that could threaten U.S. and Israeli interests; establish a notification process to Congress that will deter executive branch officials, including the president, from sharing highly-sensitive information with foreign adversaries like Russia; and make it easier for younger Americans to get jobs in public service working for the federal government."
"I proudly voted for the House-passed bipartisan legislation to provide a well-deserved pay increase to our service members and support the quiet heroes in the intelligence community who help keep our nation safe and free," said Murphy. "I am especially pleased this critical defense bill includes four measures I authored to safeguard our country from threats, protect classified information, support our allies like Israel, and streamline the process for young Americans to work in public service."
U.S. Rep. Donna Shalala, D-Fla., also helped craft the NDAA.
"I am proud to have voted to pass a bipartisan defense bill that will strengthen America's national security. I'm particularly proud that the House and Senate conferees agreed to include several of my amendments in the final conference report. This NDAA will ensure that DOD tuition assistance for active duty service members is protected, that stronger accountability measures are implemented towards predatory for-profit colleges, and that requirements in the U.S. Air Force contracting process are expanded so that small businesses in South Florida can compete on a level playing field with our nation's largest defense contractors," she said.
On the other side of the aisle, U.S. Rep. Dan Webster, R-Fla., backed the NDAA.
"I am pleased House and Senate Republican Conferees successfully negotiated for the support, reforms and investments needed to ensure our military remains the best fighting force in the world. Our freedom, our families, and our way of life would not exist were it not for our military. This bill provides the training and resources to continue to rebuild our military and support readiness recovery," Webster said. "I am particularly pleased this bill provides our service members with the largest pay raise in a decade and supports military families through paid leave, offsetting costs incurred by military spouses and reforms to military housing program."
U.S. Rep. Lois Frankel, D-Fla., backed the NDAA and pointed to two measures she brought into it, including one which "prohibits funding to produce or deploy missiles that were banned under the Intermediate-Range Nuclear Forces (INF) Treaty and requires the administration to demonstrate that it is pursuing diplomatic and strategic options to lessen the risks following Trump's withdrawal from the treaty."
"The world already has enough nuclear weapons to destroy civilization. With this provision, we're opting for diplomacy instead of nuclear proliferation," said Frankel.
She also noted part of the "Women and Countering Violent Extremism Act" she was backing which "authorizes research on the intersection of gender and violent extremism and terrorism, including the relationship between terrorism and gender-based violence, women's empowerment at the household level, and adolescent girls' empowerment" was included in the NDAA.
"This proposal will improve U.S. counterterrorism and peacebuilding efforts by focusing on women's roles as victims, perpetrators, and preventers of violent extremism," said Frankel. "This NDAA works For The People to strengthen our national and economic security. It ensures 12 full weeks of paid parental leave for workers across the federal government and keeps us safe by empowering women around the world, reducing wasteful spending, and advancing our leadership on the global stage."
U.S. Rep. Charlie Crist, D-Fla., weighed in on why he backed the NDAA.
"With passage of the National Defense Authorization Act, Congress has secured major victories for those in uniform and their families," said Crist. "For Pinellas and MacDill Air Force Base families, the NDAA also marks a major victory as the federal government steps in to reform unsafe, poorly maintained privatized military housing like those plagued by mold. Additionally, the NDAA provides our community with the incredible opportunity to groom the next generation of Coast Guard leaders in our own backyard. This NDAA puts our servicemembers, their families, and my constituents first."
U.S. Rep. Ross Spano, R-Fla., also threw his support behind it.
"One of my top priorities is to advocate for the large percentage of active duty and veteran families in my district. The NDAA supports the Trump administration's work to restore the readiness of our force while sending a strong message to our adversaries. It also better recognizes the sacrifices our servicemembers and their families make each day on our behalf. The brave men and women of this country deserve the resources necessary to defend our country, and I am proud to have voted yes on the FY20 NDAA," Spano said.
Reach Kevin Derby at kevin.derby@floridadaily.com.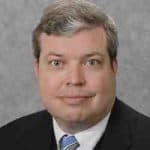 Latest posts by Kevin Derby
(see all)