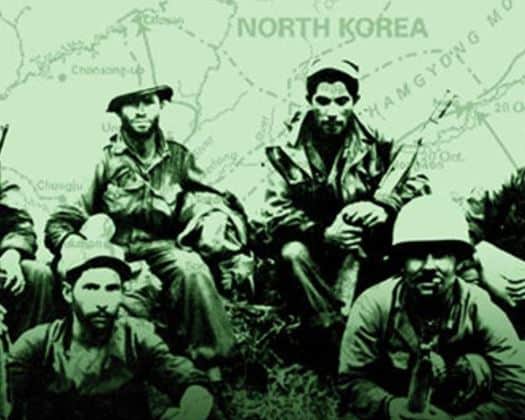 This week members of the Florida congressional delegation who helped get a resolution honoring the U.S. Army's 65th Infantry Regiment better known as the Borinqueneers through Congress marked the first-ever National Borinqueneers Day.
The 65th Infantry, which mostly consisted of Puerto Ricans, was one of the most decorated units in the Korean War and its members were praised by Gen. Douglas MacArthur for their "brilliant record of heroism in battle."
On Tuesday, two Democrats representing Central Florida on Capitol Hill–U.S. Reps. Stephanie Murphy and Darren Soto–joined U.S. Rep. Jenniffer González-Colón, R-PR, to honor National Borinqueneers Day.
"On the first National Day of the Borinqueneers, we pay tribute to the heroes of the 65th Infantry Regiment who, despite discrimination, fought courageously to defend the freedoms of every American," said Soto on Wednesday."The Borinqueneers never failed to demonstrate the valor of their exemplary heroism, and now, their legacy lives on.
"Today, Puerto Ricans enlist in the military at double the rate of mainland residents," Soto added. "As we come together to honor their lifetime of service and devotion to the United States, we reaffirm that their sacrifices were not in vain. Let history forever remember them as the patriotic heroes who represented the pride and fighting spirit of all Puerto Ricans. Today and always, we thank each of them for their service."
"Records show that Puerto Ricans have a long history of service in U.S. conflicts, including the Revolutionary War and the Civil War. With and without citizenship, whether answering the call to mandatory enlistment or doing it so freely and voluntarily, with or without the right to vote for their Commander-in-Chief, Puerto Ricans are known for our sense of responsibility and willingness to fight for the common good. The story of our men of the 65th cannot be buried in history books, it needs to be shared, appreciated and celebrated." said González-Colón.
Last year, Florida Republican U.S. Sens. Marco Rubio and Rick Scott, U.S. Sen. Bob Menendez, D-NJ, Murphy, González-Colón and Soto led the charge to have April 13 as National Borinqueneers Day, getting their proposal through as part of the National Defense Authorization Act (NDAA).
"I'm honored to join my colleagues today to honor the brave United States citizens from Puerto Rico that courageously fought for decades to defend our country and designate April 13th as National Borinqueneers Day. History will forever pay tribute to the sacrifices these brave individuals and their families made to defend our freedom," Scott said when the Senate supported the resolution last year.
"I am thrilled that Rep. González-Colon and I were able to include this provision honoring the brave Borinqueneers in the annual defense bill," said Murphy. "Designating April 13th as 'National Borinqueneers Day' is a fitting tribute to the men of this revered unit, as well as to all men and women from Puerto Rico who have served and sacrificed in the U.S. military, defending democracy even though they do not enjoy it themselves."
Other supporters of the resolution from the Florida delegation included U.S. Reps. Gus Bilirakis, R-Fla., Mario Diaz-Balart, R-Fla., Alcee Hastings, D-Fla., Bill Posey, R-Fla., Donna Shalala, D-Fla., Greg Steube, R-Fla., Dan Webster, R-Fla., and Frederica Wilson, D-Fla. Hastings passed away earlier this month while Shalala lost her bid for a second term in November.
Reach Kevin Derby at kevin.derby@floridadaily.com.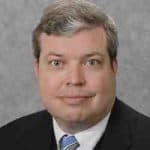 Latest posts by Kevin Derby
(see all)