With Yom HaShoah—Holocaust Remembrance Day–running from Wednesday night through Thursday, members of the Florida delegation honored the occasion.
"The Holocaust could happen again. It could happen here," insisted U.S. Rep. Val Demings, D-Fla. "Condemn antisemitism and hate. Fight for liberty and justice. Remember the living, breathing people who died, and those we seek to protect
"On Holocaust Remembrance Day, we renew our vow to never forget the victims and their families. The world learned a grave lesson and swore Never Forget, Never Again. However, Holocaust denial is on the rise. If we remain silent, we neglect a moral imperative at the peril of society," noted U.S. Rep. Gus Bilirakis, R-Fla.
"Today on Holocaust Remembrance Day, we join the Jewish community in mourning the millions of Jewish people who faced deadly religious persecution," said U.S. Rep. Greg Steube, R-Fla., on Thursday. "The Jewish community is still facing unacceptable anti-Semitism, and they need our support today and every day."
"On Yom HaShoah, Holocaust Remembrance Day, we remember the 6 million Jews and millions of other victims of the Holocaust," noted U.S. Rep. Debbie Wasserman Schultz, D-Fla. "We do so with determination to prevent genocide and stamp out bigotry wherever and whenever it rears its ugly head."
Wasserman Schultz pointed to her work with Florida's two U.S. senators–Republicans Marco Rubio and Rick Scott–and U.S. Sen. Jacky Rosen, D-Nev., on a bill helping Holocaust survivors and their heirs with insurance claims.
"As we honor the living victims of this unspeakable crime, we must be mindful that as the last generation of Holocaust survivors pass from this world, it is our moral responsibility to keep their memories alive and help them seek justice before time runs out. That includes reintroducing my legislation with Sen. Marco Rubio to restore the rights of Holocaust-era insurance beneficiaries to help recover unclaimed payments left behind amid the chaos and destruction after World War II," Wasserman Schultz noted.
Back in 2019, Wasserman Schultz, Rosen, Rubio and Scott worked on the "Holocaust Insurance Accountability Act." Rubio had worked with then U.S. Sen. Bill Nelson, D-Fla., who lost to Scott in 2018, and now retired U.S. Rep. Ileana Ros-Lehtinen, R-Fla., in recent years on the bill.
After World War Two, many Holocaust victims' families and survivors filed insurance claims only to find them rejected due to a lack of paperwork including death certificates and policy papers which were often seized or destroyed by the Nazis and their allies. The bill would make insurance companies reveal Holocaust-era policyholders and permit "beneficiaries of Holocaust insurance policies and their heirs to bring suits in U.S. courts to recover any proceeds under the policies to which they may be entitled."
The senators weighed in on the bill when they pushed it in 2019.
"The Holocaust remains humanity's darkest hour, leaving a permanent stain on history for all nations," Rubio said. "We must continue to do everything we can to support survivors and their families. A large number of Holocaust-era insurance claims remain unpaid, and Congress must act to ensure that survivors can have their day in court to retrieve the amount their families are rightfully owed."
"Never Again means never forgetting those who survived the horrors of the Holocaust. I'm proud to co-sponsor this bipartisan legislation which will help empower survivors and their families," Rosen said. "Whether it's increasing funding for the Holocaust Survivor Assistance program or improving access to health care services for Holocaust survivors experiencing trauma, I will continue working to provide Holocaust survivors with full support and enable them to live their lives with the dignity and care they deserve."
"The Holocaust is more than a history lesson; it is a stark reminder that evil and hate exist in this world," Scott said. "As governor of Florida, I took a stand against discrimination and prohibited state agencies and local governments from contracting with companies boycotting Israel, because supporting Israel should never be a partisan issue. And as U.S. senator, I will continue to support Israel and take action against those who wish to do them harm. I'm proud to work with Senator Rubio to introduce the Holocaust Insurance Accountability Act as we continue to do everything in our power to support the survivors and their families. Our memory and support of all of those who suffered must never weaken."
Wasserman Schultz filed the companion bill which had the support of U.S. Rep. Lee Zeldin, R-NY, who just entered the gubernatorial race up in the Empire State.
"Victims of the Holocaust and their families should be compensated for unpaid policies that were specifically set aside for times of trouble – not to enhance the profit margins for the insurance companies," Wasserman Schultz said when she introduced the bill at the end of 2019. "This legislation would provide the critically important financial support to these victims who were forced to endure the worst that humanity has inflicted on a people."
Reach Kevin Derby at kevin.derby@floridadaily.com.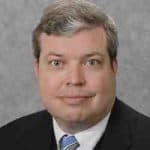 Latest posts by Kevin Derby
(see all)