The Florida delegation on Capitol Hill continued to focus on coronavirus as the number of Americans who test positive for it grows.
This week, U.S. Rep. Lois Frankel, D-Fla. rounded up 13 other members of the Florida delegation to write Gov. Ron DeSantis calling on him to take "immediate action to alleviate the financial impact of the coronavirus pandemic on workers and small businesses as economic activity slows down and individuals go without paychecks."
The letter called on DeSantis to make a formal request to the White House for disaster assistance; have guidelines for small businesses wanting to use emergency loans from the Small Business Administration (SBA); change unemployment benefits for Floridians impacted by coronavirus including extending them to 26 weeks and waive job search requirements during the outbreak; and hold a special session of the Legislature to take action on the above items.
"The U.S. House has taken action to help states improve and strengthen unemployment insurance benefits, including $500 million for states to implement any necessary changes to their unemployment insurance programs. Florida provides only twelve weeks of unemployment insurance and caps the benefit at $275 per week, among the lowest in the country. The letter asks the governor to take action to raise benefits and make it easier to access them," Frankel's office noted. "Congress also directed the SBA to make low-interest loans available to small businesses and non-profit organizations that have suffered economic injury as a result of COVID-19. The letter asks the governor to implement the program and provide small businesses with guidance on how to access this federal assistance."
Frankel rounded up every Democrat in the Florida delegation and U.S. Rep. Mario Diaz-Balart, R-Fla., to sign the letter.
"Businesses are shutting down and people are hurting. We need quick action by the governor to ensure all Floridians have access to critical emergency financial assistance," said Frankel.
"Businesses and workers are experiencing uncertainty on a variety of fronts and they are hurting. We must do everything within our power to help ensure that all Floridians have access to emergency financial assistance," said U.S. Rep. Frederica Wilson, D-Fla., about the letter.
In the meantime, other Democrats in the Florida delegation–U.S. Reps. Kathy Castor, Alcee Hastings, Debbie Mucarsel-Powell and Debbie Wasserman Schultz–joined more than 60 of their colleagues to write U.S. HHS Sec. Alex Azar at the end of last week calling on him to create a "Special Enrollment Period to be applicable to all Affordable Care Act (ACA) Marketplace Coverage, including those using Healthcare.gov, as well as state-based marketplaces during the coronavirus pandemic."
"As this pandemic grows, it is critical that we provide individuals and families with the opportunity to get covered through a Special ACA Enrollment Period," said Mucarsel-Powell on Tuesday. "The many Floridians without health insurance coverage in our district are unlikely to seek treatment for COVID-19, putting not just themselves at risk, but everyone in our community. This commonsense action could be a game-changer, as we work to contain this virus."
"Many among the close to 30 million Americans living without insurance and an estimated 44 million who are underinsured would benefit from such a declaration. As outbreaks emerge and community spread continues in the United States, our most vulnerable neighbors are those who lack comprehensive health coverage," the representatives wrote. "Providing an opportunity for more Americans to seek health coverage is an important step in assuring public health during this crisis. Without effective action, we are concerned that Americans will not be adequately protected against current and future coronavirus outbreaks.  We look forward to your response."
U.S. Rep. Ross Spano, R-Fla, weighed in on Tuesday as the first Polk County resident tested positive for coronavirus.
"I urge all of my constituents to heed the advice of the CDC, state and local health officials to ensure that together we can flatten the curve of the virus. Today we were informed of the first confirmed case in Polk County— and while this is no time to panic, it's time to prepare," said Spano. "I just completed a conference call with Gov. DeSantis and the Florida congressional delegation and rest assure we are working steadfast to ensure all our communities have the resources needed to combat this epidemic."
In the meantime, several members of the Florida delegation changed their office procedures to deal with coronavirus even as the Capitol ordered limited access to visitors.
Reach Kevin Derby at kevin.derby@floridadaily.com.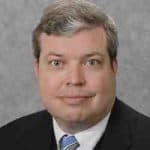 Latest posts by Kevin Derby
(see all)