Last week, three members of the Florida delegation in the U.S. House–Democrat U.S. Reps. Charlie Crist and Val Demings and Republican John Rutherford–brought out a proposal to close a loophole used by the Saudi national behind the terrorist attack at NAS Pensacola earlier this month.
Crist introduced the "Foreign National Firearms Background Check Enhancement Act" and his office offered some of the rationale behind the proposal.
"On December 6, 2019, three service members were killed and eight were injured in a shooting at Naval Air Station Pensacola. The shooter, who was a Saudi Arabian national, used a hunting license to legally purchase a handgun. Today's legislation would prohibit foreign nationals from purchasing a firearm in the United States, unless that individual receives a waiver from the U.S. Attorney General certifying that, both here and abroad, they meet the same background check standards as a U.S. citizen," Crist's office noted. "Under current law, non-immigrant visa holders are permitted to purchase a firearm in the event they: 1) Have a hunting license or are present for lawful hunting; 2) Are a foreign law enforcement officer on official duty; or 3) Are an official representative of a foreign government on official duties. The Foreign National Firearms Background Check Enhancement Act would end those exceptions, and would only allow a non-immigrant visa holder to purchase a firearm after first receiving a waiver from the U.S. Attorney General. Before issuing a waiver, the Attorney General must receive a written statement from the visa holder's country of origin consulate certifying that the individual is in compliance with all National Instant Criminal Background Check System (NICS) requirements in the U.S."
"As communities in Florida, Georgia and Alabama mourn the loss of three of our best and brightest young airmen, Congress has a responsibility to step in and close the loophole that made this tragedy possible," said Crist. "Foreign nationals should not be able to buy a firearm through the purchase of a hunting license. We need tougher vetting than that, and requiring them to petition the Attorney General directly would provide greater scrutiny and security for the American people."
"Guns in the wrong hands lead to tragedy, like the tragic shooting at NAS Pensacola this month. It's simply common sense that people shouldn't be able to get a gun anywhere, anytime. Nearly every American agrees with this basic principle, yet the gun lobby has left federal gun laws riddled with loopholes. This legislation, like other bills already passed by the House and awaiting a vote in the Senate, will close a loophole and bring our laws back in line with common sense," Demings said.
"Following the tragedy at Naval Air Station Pensacola, it is clear that Congress must act to close a loophole in federal gun laws that allowed a foreign visitor to legally purchase a firearm and kill three Americans," said Rutherford. "As the former Sheriff of Duval County and a strong supporter of the Second Amendment, I believe that all foreigners seeking to purchase a firearm must be vetted both here in the U.S. and in their country of origin. This bipartisan bill is crucial to strengthening our national security and keeping communities safe. Thank you to Representatives Crist and Demings for their bipartisan work on this legislation."
The bill was sent to the U.S. House Judiciary Committee last week. So far, there is no companion bill over in the U.S. Senate.
Reach Kevin Derby at kevin.derby@floridadaily.com.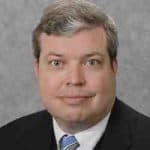 Latest posts by Kevin Derby
(see all)