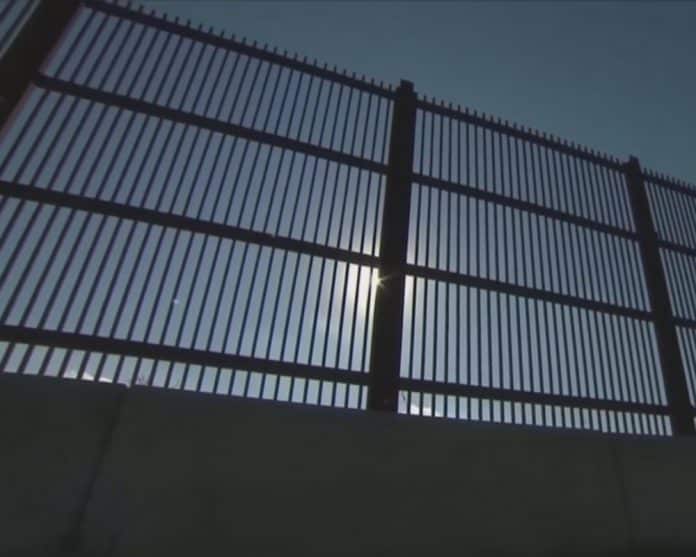 The U.S. House voted on Tuesday to end President Donald Trump's declaration of a national emergency due to illegal immigration through the southern border. Trump is planning to use the emergency to build a wall on the border without congressional approval.
Party lines mostly held with 13 Republicans–including U.S. Rep. Francis Rooney of Florida–joining 232 Democrats to pass the resolution. No Democrat joined the 182 Republicans voting against the resolution. Five members of the House did not vote including U.S. Rep. Lois Frankel, D-Fla., who is dealing with an illness.
"Today, I voted to uphold our United States Constitution and defend the separation of powers essential to our Republic. President Trump is not a king, and his powers are necessarily bound by constitutional checks and balances. His emergency declaration is not supported by facts and it is in direct contradiction to the will of Congress," said U.S. Rep. Darren Soto, D-Fla., after the vote.
"Even more alarming, the declaration would steal $177,423,000 of Florida's urgently needed Department of Defense military construction funds critical to the security of our nation and the well-being of our men and women in uniform and military families," Soto added. "It is absolutely unacceptable that the president is going outside the bounds of the law to try to make good on his campaign applause line to build an ineffective concrete wall. Military families and Florida communities should not be made to suffer from this unlawful, dangerous action.
"I am proud to join members of Congress, Democrats and Republicans alike, in protecting our democracy.  Florida's families deserve leaders in Washington who will respect the Constitution, and fight to defend our national security," Soto said in conclusion.
"Americans deserve a leader who will respect the Constitution," said U.S. Rep. Al Lawson, D-Fla. "The emergency declaration violates Congress' exclusive power of the purse, and, if unchecked, would fundamentally alter the integrity and stability of our democracy. In my district, I hear from families about legitimate issues they face each day, such as struggling to make ends meet, having access to affordable health care and ending senseless gun violence in our streets and schools. These are the urgent crises facing our nation – not a fake national emergency that has been manufactured by the president to fulfill a campaign promise.
"The president's 'emergency' does not truly exist," Lawson added. "Border crossings are actually down to one-fifth of what they were in 2000."
Outside of Rooney, Republicans from the Sunshine State lined up against the resolution.
"For years, President Obama flagrantly defied the constitutional separation of powers and Democrats didn't care," said U.S. Rep. Dan Webster, R-Fla. "A national declaration of emergency was not my preferred route to securing our borders.  Unfortunately, over the years Congress has given away much of our congressional authority and a close review of federal law shows the president is on solid legal ground.  Once again, Democrats are choosing to play petty politics over securing our borders."
"Congress has talked about fixing our porous borders for decades and now, when it is finally a priority, politics are being placed over America's national security," said U.S. Rep. Ted Yoho, R-Fla. "The president has the legal authority to declare a national emergency. There are currently 31 such national emergencies in effect.  Some of which have been since the National Emergencies Act was put in place by Congress in 1976.
"This resolution tonight is irresponsible and does nothing to address what is happening along our southern border. It is a shame we must play this political game when both democrats and republicans agree – our borders must be secured. The resolution tonight was a political statement against the administration. An administration that is taking border security seriously on behalf of the American people," Yoho added.
Rooney explained why he backed the resolution.
"I voted for the resolution because I believe in the rule of law and strict adherence to our Constitution. We are, as John Adams said, 'A nation of laws, not men.' The ends cannot justify the means; that is exactly what the socialists want," Rooney said.
"We need to secure our border and control who enters the United States but this emergency declaration is not the answer – fixing our broken immigration system is: adopting skill-based immigration, not family-based; policing visa overstays; ending the diversity lottery; making e-verify required of all employers; and stopping asylum abuse by requiring that asylum claims can only be made at a legal point of entry to the United States," Rooney added.
Kevin Derby can be reached at Kevin.Derby@floridadaily.com.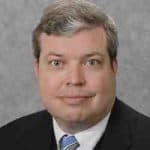 Latest posts by KEVIN DERBY
(see all)