Members of the Florida delegation on Capitol Hill are once again pushing for Temporary Protected Status (TPS) for Venezuelans who are in the U.S., exiled from their homeland as the Maduro regime continues to rule that South American nation.
U.S. Rep. Darren Soto, D-Fla., brought back the "Venezuela Temporary Protected Status (TPS) Act" with U.S. Rep. Mario Diaz-Balart, R-Fla., and U.S. Rep. Debbie Wasserman Schultz, D-Fla., cosponsoring the proposal. U.S. Rep. Stephanie Murphy, D-Fla.. is also backing it.
"The legislation designates Venezuela for Temporary Protected Status (TPS), protecting approximately 200,000 Venezuelan nationals in the United States from deportation," Soto's office noted. "The legislation automatically designates eligible Venezuelans for TPS for an initial period of 18 months, with the option of renewal.  Under TPS, Venezuelans would be shielded from deportation and granted work authorization, allowing individuals to pay taxes and contribute to their communities. The Venezuela TPS Act also provides for individuals to travel abroad for emergencies and extenuating circumstances."
Soto weighed in on Tuesday as to why he brought the bill back.
"The whole world has witnessed Maduro's blatant disregard for human rights, including arbitrary arrests, media censorship, imprisonment of the opposition and the use of lethal force against peaceful protesters," said Soto. "Until political stability and food security are restored and economic recovery is underway, designating Venezuela for TPS is the best way to show our support to refugees in Florida and across the country. I thank my colleagues Reps. Diaz-Balart and Wasserman-Schultz for joining this bipartisan effort to assist the thousands of Venezuelans who now call Florida home. It's time to carry out our nation's strongly held American values of compassion and democracy!"
"I am proud to once more join my colleague, Congressman Darren Soto, to introduce the Venezuela TPS Act in the 117th Congress," said Diaz-Balart." Temporary Protected Status for Venezuelans remains a top priority for me, and it continues to be crucial to the thousands of Venezuelan nationals that have sought safety in the United States after fleeing the oppressive, murderous Maduro dictatorship. I will continue working tirelessly with my friend, Congressman Soto, and my other colleagues to advance this important legislation."
"Venezuelans desperately need protection from the brutal Maduro regime and I'm proud to join my colleagues in reintroducing legislation to safeguard the people who have fled this corrupt, despotic regime," said Wasserman Schultz. "With a Biden-Harris Administration now in the White House, prospects are brighter than ever for temporary protected status, and that the Venezuelan people whom I call friends and neighbors can live without fear of deportation and being repeatedly subjected to the brutality of this violent dictator."
"Venezuela is a failed state due to the cruelty and incompetence of Nicolás Maduro's regime, causing millions of Venezuelans to flee their country. The United States should grant temporary protected status to Venezuelans living in the United States, rather than forcing them to return to the humanitarian disaster in Venezuela," said Murphy.  "At the same time, the U.S. and our allies in Latin America must target the disease itself, not just its symptoms.  That's why Congressman Soto and I have successfully fought to increase U.S. support for free and fair elections, rule of law, and independent media in Venezuela."
Soto's bill was sent to the U.S. House Budget and Judiciary Committees.
The measure cleared the U.S. House in 2019 but did not pass the U.S. Senate. In recent years, Florida's two U.S. senators–Republicans Marco Rubio and Rick Scott–have pushed the Trump administration to offer Venezuelans fleeing the Maduro regime TPS.
Kevin Derby can be reached at Kevin.Derby@floridadaily.com.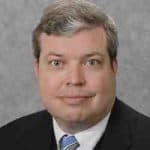 Latest posts by Kevin Derby
(see all)