 On Saturday morning, the U.S. House passed a proposal trying to position the federal government to respond to the coronavirus outbreak.
The bill, which has the support of President Donald Trump and U.S. House Speaker Nancy Pelosi, D-Calif., expands Medicaid to deal with coronavirus and offers up to two weeks of paid leave and up to three months of paid family and medical leave though companies with more than 500 employees are exempt from these provisions.
Every Democrat in the House and 140 Republicans backed the bill while 40 Republicans and no Democrats opposed it. U.S. Rep. Justin Amash, I-Mich., voted present. U.S. Rep. Michael Waltz, R-Fla., was the only member of the Florida delegation to vote against the proposal. Three Republicans from the Sunshine State–U.S. Reps. Matt Gaetz, Francis Rooney and Ted Yoho–did not vote.
U.S. Rep. Stephanie Murphy, D-Fla., was glad to see the proposal pass and noted that it includes parts of  "Emergency Paid Leave Act" which, her office noted, "provides financial assistance to workers with coronavirus, workers who are quarantined, and workers who miss work to care for a family member affected by coronavirus."
"This critical, bipartisan legislation will protect the health and economic security of all Americans, and I'm proud it includes the main pillars of my emergency paid leave bill for workers affected by coronavirus, including those forced to take care of their kids at home due to school closures," said Murphy. "My measure allows families affected by coronavirus to stay home, stop the spread of the illness, and have a stable source of income while doing so. As someone who previously helped lead the Department of Defense's pandemic response, I know there is no place for partisan politics in this process; we must all stand together as Americans. I urge the Senate and the President to immediately act on this legislation so that we can soon deliver this critical aid directly to the American people."
U.S. Rep. Ross Spano, R-Fla., also backed the bill.
"Today, the U.S. House of Representatives displayed what is possible when we unite as leaders to confront a threat to the American people. My vote is a significant step in confronting the coronavirus and helping families impacted. It's my hope that as this issue develops, we can continue to put politics aside and deliver results for our constituents," Spano said.
U.S. Rep. Debbie Wasserman Schultz, D-Fla., also backed the proposal.
"Wary Americans are taking prudent precautions, as our sports, cultural and education centers take a proper pause to protect our public health," she said. "The House of Representatives early today, took essential action to address the dangerous testing shortfalls, and strengthen support for American families and workers ahead of the looming economic aftershocks that will impact our economy. We responsibly expanded on the $8.3 billion supplemental that was hard fought and won last week, with passage today of the Families First Coronavirus Response Act.
"This bipartisan legislation, most importantly, ensures free coronavirus testing and the expansion of nutrition programs. It provides for paid sick, family and medical leave, and also supports strong unemployment benefits. As Chairwoman of the House Appropriations Military Construction and Veterans Affairs subcommittee, I am proud that it also provided $60 million so the VA can waive copayments and costs that would possibly deter veterans from seeking coronavirus testing. Cost fears should never be a roadblock for anyone seeking a test for this virus, especially our veterans," she added.
"This bill will help keep all of us safer and more fiscally secure," Wasserman Schultz continued. "As an appropriator, I take very seriously our committee's duty to provide the resources America needs to stay healthy and sustain their families. Our veterans, and all American families, need a solid measure of health security and financial support right now. This bill does that."
U.S. Rep. Donna Shalala, D-Fla., who led the U.S. Department of Health and Human Services (HHS) in President Bill Clinton's administration, also backed the bill.
"This epidemic is having, and will continue to have, a dramatic impact on our nation's economy and our way of life," said Shalala. "We in Congress have a duty to protect American families from the significant disruptions that this emergency is presenting to public health, economic, and food security. I am proud to have legislation I introduced earlier this week constitute an integral part of this package to protect workers and families."
U.S. Rep. Debbie Mucarsel-Powell, D-Fla., weighed in on why she voted for the bill.
"Last week, we passed an $8.3 billion emergency spending package that was critical to our nation's public health response to coronavirus. As the pandemic has escalated, it's become clear that more support is needed to protect families and workers," said Mucarsel-Powell. "I am concerned that it took the president of the United States this long to treat this pandemic with the seriousness it deserves. It is discouraging that the president continues to avoid his responsibility and refuses to accept accountability for the response thus far.
"That's why today, I was pleased that the House is leading and that we passed another important funding bill that takes decisive action to protect individuals both economically and physically. I believe that establishing paid sick leave and free testing for COVID-19 will save lives," continued Mucarsel-Powell. "This is a time for action. I was shocked and disappointed by the partisan pushback from congressional Republicans, and I strongly urge all elected officials to remember why we are here—to fight for our constituents. We must all come together to protect the health of our country. Floridians are counting on the resources provided in this bill, and it would be reckless for the Republican-controlled Senate not to pass it immediately."
On the other side of the aisle, U.S. Rep. Mario Diaz-Balart, R-Fla., backed the bill.
"Ensuring the health and well-being of the American public during this national emergency is Congress' top priority, which is why I voted for the Families First Coronavirus Response Act. This bill will not only provides much-needed additional resources to expand our testing capabilities and accessibility, but it will also ensure that American families are prepared to address this pandemic. This should be a nonpartisan issue, which is why I'm pleased to have reached a consensus in the House, and I will continue working in a bipartisan manner for the benefit of the American people. I applaud our state and local health officials, school superintendents, and medical professionals for their steadfast commitment to our community and thank for continuously taking decisive measures to safeguard our nation and its people," Diaz-Balart said.
U.S. Rep. Dan Webster, R-Fla., also supported it.
"Early Saturday, I voted in support of coronavirus aid legislation that was successfully negotiated by the Trump administration and members in the House. The Families First Coronavirus Response Act achieves the president's goal of free testing, paid emergency leave, along with resources to stabilize the financial markets. This legislation will also provide financial assistance for hardworking Americans who are "ill, quarantined, or caring for others due to the coronavirus," via a tax credit to employers rather than a new entitlement," Webster said.
"Health provisions outlined in this legislation are targeted specifically to COVID-19. Notably, this bill will protect seniors – our most vulnerable population and those with severe medical conditions," Webster continued. "This aid package comes on the heels of President Trump's announcement of a public-private partnership aimed at protecting the health and well being of Americans."
U.S. Rep. Kathy Castor, D-Fla., also supported the bill.
"Tonight, the House passed the Families First Coronavirus Response Act that provides paid emergency leave and no cost virus testing for American families. These measures, along with food assistance, unemployment benefits and family medical leave, should provide peace of mind and economic security to families as we weather this public health crisis.  Working families, our older neighbors and small businesses come first and we will not leave them in the lurch if they get sick, quarantined, or suffer," Castor said.
"It will take all of us working together to stem the spread of coronavirus, and we cannot do that unless we know the extent of infections. That means everyone who needs a test should be tested – without a cost barrier to being tested. Health experts continue to share concerns that the United States is failing when it comes to timely testing for COVID-19, and I'm calling on the Trump administration to increase the number of tests available in Florida and across the country, something the administration should have done months ago," she added.  "In America, no one should have to make the impossible choice between a paycheck and staying home to avoid spreading the virus or caring for a loved one. Paid sick leave will replace a significant share of lost wages so that those who have symptoms can take leave without worrying about bills or feeding their family. Enhanced unemployment insurance also will be made available to furloughed workers here in Florida.
"Many in our community are concerned about the safety of our most vulnerable populations as we respond to COVID-19, and I'm pleased that this bill strengthens food assistance for seniors, children and our disabled neighbors. This bill appropriates substantial funds to provide food delivery for seniors and meals for students even if school closures occur. I am pleased that food banks like Feeding Tampa Bay will also be supported by this funding," Castor said.
"Last week's $8.3 billion emergency package also contained resources for local public health departments, more robust testing, and vaccine development. These emergency aid packages demonstrate House Democrats' commitment to decisive and urgent action to keep Americans safe, ease the economic pain of individuals, working families and small businesses and safeguard our economy.  This is an unprecedented moment in our history – Americans have always risen to any challenge and we will rally to support each other.  Kudos to Speaker Nancy Pelosi for her negotiating skill and compassion on behalf of working families. I call on my colleagues in the Senate to pass this package right away," Castor concluded.
"With the coronavirus threatening communities across the country, the People's House has responded with a forceful message to working Americans: We have your back," said Rep., D-Fla. "This legislation puts the people first and focuses the economic impact everyday Floridians are facing from the fight against this virus. Paid sick leave will give workers confidence to stay home when they are sick, and free coronavirus testing will provide peace of mind. Under the Families First Coronavirus Response Act, additional resources will be available to frontline healthcare workers, families facing food insecurity, and state and local governments. Protecting Pinellas is and will always be my top priority in Congress."
While he was the only member of the Florida delegation to vote against the bill, Waltz showed no signs of backing down when he appeared on "Fox and Friends" over the weekend.
"I did vote for the $8 billion package supporting the [National Institutes of Health, the Centers for Disease Control and Prevention, the Department of Health and Human Services, things that are very focused on coronavirus testing, vaccine [development] and other pieces," Waltz said.
"But this bill, I had some real concerns about the Washington, D.C. 'one size fits all' approach and I think there were some things in there that sounded good but we have to be very careful about unintended consequences here – and the devil is really in the details," Waltz continued.
"I think imposing some of these remedies from Washington on these businesses could actually make them lay off workers as they struggle with drastically-reduced revenues," he added. "I wanted to see things like the payroll tax holiday like the president asked for, financing for these businesses to help their cash flow, rather than this massive open spigot of federal spending. Nobody knew and nobody knows how much this bill will end up costing at the end [of the day]."
With the bill now headed to the U.S. Senate–which is expected to vote on it at the end of day on Monday–Waltz said he hoped the upper chamber would fix the bill.
"I think the Senate is going to make some important fixes. I look forward to supporting [this bill] when it comes back with those corrections," Waltz said.
Reach Kevin Derby at kevin.derby@floridadaily.com.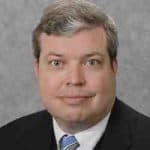 Latest posts by Kevin Derby
(see all)