Last week, U.S. Rep. Maria Elvira Salazar, R-Fla., introduced a proposal last week taking aim at the Ortega regime in charge of Nicaragua.
The South Florida congresswoman introduced the "Nicaragua Free Trade Review Act" which has the support of many members of the Florida delegation. The bill, which "requires the United States Trade Representative (USTR) to review Nicaragua's compliance with CAFTA-DR (a free trade agreement between the United States and six Central American countries) within 60 days," has more than 15 co-sponsors including U.S. Reps. Charlie Crist, D-Fla., Mario Diaz-Balart, R-Fla., Byron Donalds, R-Fla., Carlos Gimenez, R-Fla., Brian Mast, R-Fla., Stephanie Murphy, D-Fla., and Michael Waltz, R-Fla. "First signed by President Bush in 2005, the Dominican Republic-Central America FTA (CAFTA-DR) is a free trade agreement between the United States and Costa Rica, El Salvador, Guatemala, Honduras, Nicaragua, as well as the Dominican Republic. Collectively, the countries that comprise this agreement are the United States' 18th largest trading partner."
Salazar's office made the case for her proposal last week.
"On November 7, 2021, Nicaragua is scheduled to have its presidential election. Yet, Daniel Ortega has embarked on a violent crackdown on democracy and jailed the opposition candidates running for president. Ortega is dismantling Nicaragua's democratic institutions, actively undermining US interests, and violating the rights of the Nicaraguan people. Reviewing Nicaragua's compliance with the CAFTA-DR Free Trade Agreement is not only necessary, but urgent," her office insisted.
"Under Daniel Ortega, Nicaragua has become a land of oppression," said Salazar. "Ortega's thugs are jailing political opponents and violently silencing dissenting voices. I've introduced the Nicaragua Free Trade Review Act because trade with the United States is a privilege, not a right. We must show Ortega's regime that they cannot continue repressing the Nicaraguan people while reaping the economic benefits of free trade with the United States. America should not be in the business of trading with dictators."
The bill was sent to the U.S. House Ways and Means Committee. So far, there is no companion measure over in the U.S. Senate.
Reach Kevin Derby at kevin.derby@floridadaily.com.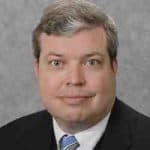 Latest posts by Kevin Derby
(see all)