The Florida delegation in the U.S. House is rallying behind U.S. Rep. Scott Franklin's, R-Fla.,"Defending Domestic Orange Juice Production Act."
Franklin introduced the bill last week with U.S. Rep. Debbie Wasserman Schultz, D-Fla., as the main co-sponsor.
"This bill would aid Florida citrus growers by directing the U.S. Food and Drug Administration (FDA) to alter the required level of sugar/solids content (Brix standard) in not-from-concentrate pasteurized orange juice from 10.5 percent weight of orange juice soluble solids to 10 percent," Franklin's office noted. "Fine-tuning the Brix standard will provide Florida's citrus growers with flexibility without sacrificing quality. By adjusting the standard, growers can produce orange juice with more domestically grown fruit by making them less reliant on foreign juice needed to meet the current standard. While orange juice produced with a 10 percent Brix standard is virtually indistinguishable in taste from the current 10.5 percent level, the change will make a significant difference in terms of production."
At the end of last week, Franklin and Wasserman Schultz weighed in on why they were championing the bill.
"Our citrus growers have persevered through debilitating challenges, including last year's disastrous hurricane season and ongoing issues such as citrus greening," said Franklin. "This Brix standard adjustment will provide much needed relief while maintaining quality. I'm grateful to my Florida colleagues on both sides of the aisle for their support so Florida citrus growers can continue their legacy of producing premium orange juice here in the USA."
"Pests, diseases, and extreme weather are creating a natural decline in Brix levels in our mature Florida oranges, and this bill would provide our farmers and processors with the needed flexibility to keep producing the world's best oranges—without sacrificing the high quality and taste we have all come to enjoy," said Wasserman Schultz. "Despite these natural changes in Brix levels, there are no known adverse consumer health consequences, and Florida's growers and processors should not be further waylaid by this outdated, arbitrary measure. It's tasty and nutritious orange juice that consumers want, and that's what our Florida growers should be able to continue to produce for America's breakfast tables. This bill will help do that."
Most of the Florida delegation in the House is backing the proposal including U.S. Reps Gus Bilirakis, R-Fla., Vern Buchanan, R-Fla., Kat Cammack, R-Fla., Kathy Castor, D-Fla., Sheila Cherfilus-McCormick, D-Fla., Mario Diaz-Balart, R-Fla., Byron Donalds, R-Fla., Carlos Gimenez, R-Fla., Laurel Lee, R-Fla., Anna Paulina Luna, R-Fla., Jared Moskowitz, R-Fla., Bill Posey, R-Fla., John Rutherford, R-Fla., Maria Elvira Salazar, R-Fla., Darren Soto, D-Fla., Greg Steube, R-Fla., Michael Waltz, R-Fla., and Dan Webster, R-Fla.
The bill was sent to the U.S. House Energy and Commerce Committee. So far, there is no companion measure over in the U.S. Senate.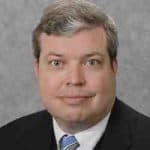 Latest posts by Kevin Derby
(see all)