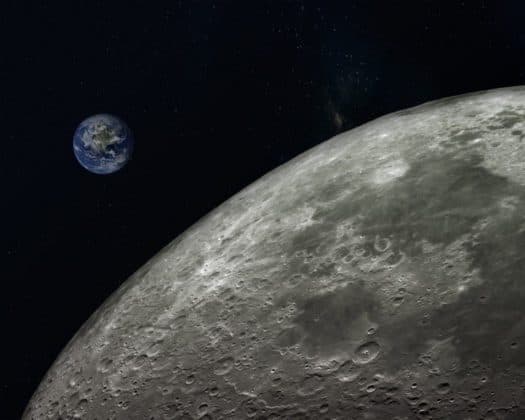 Last month, the U.S. Space Force announced six finalists for its headquarters and the Florida delegation on Capitol Hill is ramping up its push to have it located in the Sunshine State.
The Space Force is looking at Patrick Air Force Base in Brevard County as one of the finalists.
Other finalists include Kirtland Air Force Base in New Mexico, Offutt Air Force Base in Nebraska, Peterson Air Force Base in Colorado, Port San Antonio in Texas and Redstone Arsenal in Alabama, according to the Air Force. A decision is expected early next year.
Last week, more than 20 members of the Florida delegation, led by U.S. Reps. Charlie Crist, D-Fla., Stephanie Murphy, D-Fla., Bill Posey, R-Fla., and Michael Waltz, R-Fla., sent a letter to acting U.S. Defense Sec. Chris Miller and U.S. Air Force Sec. Barbara Barrett urging them to choose Cape Canaveral.
Other signers of the letter include U.S. Reps. Gus Bilirakis, R-Fla., Val Demings, D-Fla., Ted Deutch, D-Fla., Mario Diaz-Balart, R-Fla., Matt Gaetz, R-Fla., Alcee Hastings, D-Fla., Al Lawson, D-Fla., Francis Rooney, R-Fla., John Rutherford, R-Fla., Donna Shalala, D-Fla., Darren Soto, D-Fla., Ross Spano, R-Fla., Debbie Wasserman Schultz, D-Fla., Dan Webster, R-Fla., Frederica Wilson, D-Fla., and Ted Yoho, R-Fla.
"Patrick Air Force Base and its associated Cape Canaveral Air Force Station has earned a global reputation as the world's premier gateway to space for government and commercial customers," they wrote. "It is also home to the 45th Space Wing, which delivers assured access to space for warfighters."
"I'm proud of our delegation's efforts working together to make the case for Space Command Headquarters to locate in Brevard County, Florida," said Posey. "Brevard's strategic location and quality of life make it the ideal place for this important national mission to be centered."
"Floridians have a special connection to space, being home to decades of launches and so many chapters in America's space history. Our state is continuing to lead the way in a new era of space exploration and innovation. Florida's is the perfect location for U.S. Space Command – and I'm very proud to make the strong case to bring SPACECOM to the Space Coast," said Waltz.
"I'm proud to co-lead this bipartisan effort by Florida's congressional delegation to support Brevard County's bid," said Murphy. "Our state is already home to Southern Command, Central Command, and Special Operations Command. Given its longstanding leadership role when it comes to America's efforts in space, Florida would be a natural home for Space Command."
"Space exploration is synonymous with Florida and the Space Coast. With our state's significant defense infrastructure, robust aerospace industrial base, and supportive communities, there's no better place for Space Command Headquarters than right here in Florida," said Crist.
Over in the upper chamber, U.S. Sen. Marco Rubio, R-Fla., has also been pushing to have the Space Force based in Florida.
"For nearly two years, I have urged the administration to consider Florida for the permanent headquarters of USSPACECOM, and I am pleased that Patrick AFB has been selected as one of six finalists," Rubio said last month when Brevard County was announced as a finalist. "Since President John F. Kennedy first challenged our great nation to be the first to land a man on the moon and probe the vast unknown of space, every American manned mission to space — Apollo, the Space Shuttle, and the recent successful SpaceX Crew Dragon — launched from Florida soil.
"Florida's Space Coast has been America's gateway to the stars for decades, and Florida's robust, rapidly growing and innovative commercial space industry, in partnership with NASA, is continuing to build off this historic legacy," Rubio continued. "Florida is also home to several excellent institutions of higher education with a long history of prioritizing space research and innovation, which would be a great asset to USSPACECOM as the Space Force grows. Without a doubt, Florida is incredibly well-positioned to be the permanent headquarters of USSPACECOM, and I will continue to work with my colleagues to make this a reality."
Reach Kevin Derby at kevin.derby@floridadaily.com.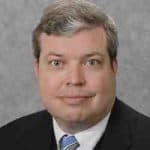 Latest posts by Kevin Derby
(see all)