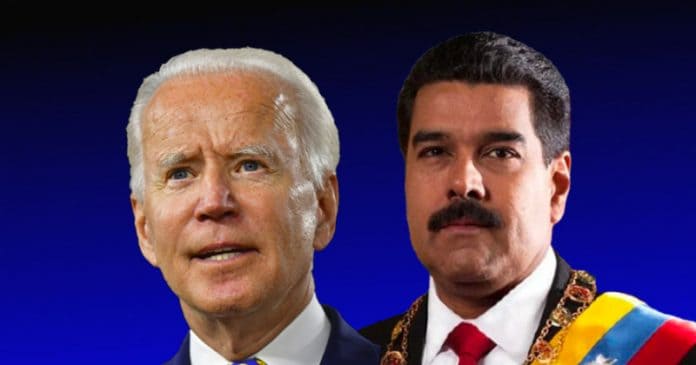 The Florida delegation reacted this week after the Biden administration began to lower sanctions on the Maduro regime as the U.S. started talks with Venezuela on importing more oil from that nation.
Florida's U.S. senators stressed their opposition to easing sanctions.
"Joe Biden's appeasement of brutal dictators is disgusting and undermines America's national security and commitment to protecting democracy around the world. Nicolás Maduro is a brutal dictator who is committing genocide against his citizens and depriving them of democracy. Yet, just one day after easing sanctions on the murderous and illegitimate communist regime in Cuba, President Biden has decided to further abandon democracy in Latin America by easing sanctions on Maduro and his evil thugs while getting nothing in return. No commitment to democracy. No commitment to freeing political prisoners or the remaining U.S. citizens being unjustly imprisoned by Maduro's regime. It's absolutely unconscionable. The only thing the Biden administration should discuss with the regime is when Maduro will step down. The United States has rightfully recognized Juan Guaidó as the legitimate president of Venezuela, and our efforts, as well as the entire international community, should be focused on ending Maduro's regime, protecting human rights and helping the Venezuelan people achieve freedom and democracy," said U.S. Sen. Rick Scott, R-Fla.
"President Biden claims to support democracy and human rights, but his foreign policy strategy is actually built around appeasement and giving concessions to dictators," said U.S. Sen. Marco Rubio, R-Fla. "Yesterday, it was the oppressive Cuban regime, and today, it is the criminal Maduro regime in Venezuela. Simply put, President Biden is strengthening illegitimate, corrupt regimes in our hemisphere that undermine American national security.
"There is bipartisan opposition to his plan, and I urge my colleagues to pass my Preempting Misguided Appeasement and Financing of Destabilizing Regimes Act to prohibit the importation of crude oil from Venezuela. We cannot continue to allow the Marxist sympathizers in the Biden administration to run America's foreign policy," Rubio added.
"Apparently, the Biden administration is not finished with appeasing the world's most ruthless dictators. I am appalled that the Biden administration now is going out of its way to help Maduro and his cronies. Yet today, the Venezuelan people suffer under crushing repression, corruption, state censorship, and human rights abuses, including arbitrary killings, torture, arrests, and imprisonments based on political opinion," said U.S. Rep. Mario Diaz-Balart, R-Fla.
"Secretary Blinken and Secretary Yellen have explicitly stated that the Biden administration would not only keep current sanctions on the Venezuelan regime but look at ways to strengthen them and impose additional ones. Once again, the Biden administration has not kept its word and has betrayed those seeking freedom from oppressive, tyrannical dictatorships," he said.
Democrats in the Florida delegation also expressed opposition to the White House on the matter.
"Dictators like Maduro only care about one thing – their own power," said U.S. Rep. Charlie Crist, D-Fla. "The people of Venezuela have suffered long enough under the socialist dictatorship. While I am skeptical of the news today, if the legitimate democratic opposition believes that this move will hasten a political solution and free and fair elections, so be it.
"Today's reports must not, however, herald an opening of Venezuelan oil sales without strong, irreversible, and verifiable moves towards profound democratic reform including an electoral process that honors the will of the people. Absent that, oil money will only enrich Maduro and his thugs and fund the ongoing oppression of the Venezuelan people. Floridians do not want to fill their gas tank via either the Russian dictator or the Venezuelan dictator," Crist added.
"Working with murderous dictator Maduro has long been a tragic mistake," insisted U.S. Rep. Darren Soto, D-Fla. "He has shown time and time again he cannot be trusted. I oppose any concession to restart negotiations without support from President Guiado and the opposition party."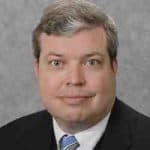 Latest posts by Kevin Derby
(see all)