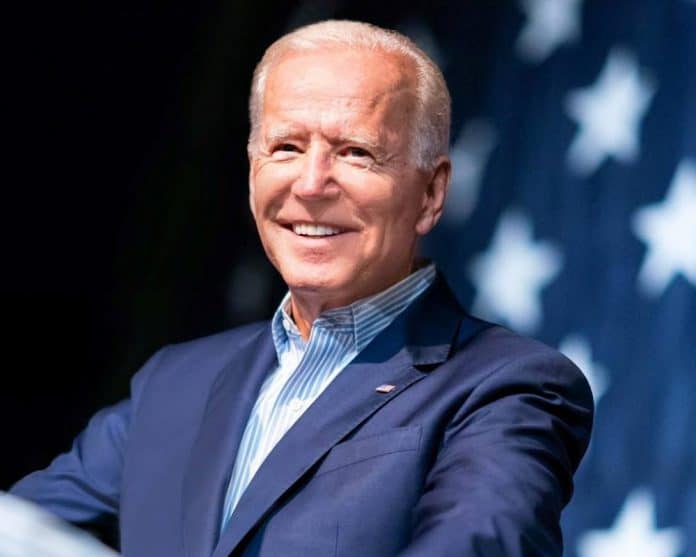 The Florida delegation on Capitol Hill weighed in after President Joe Biden was inaugurated as the 46th president of the United States on Wednesday.
The outgoing acting chairman of the U.S. Senate Select Committee on Intelligence, U.S. Sen. Marco Rubio, R-Fla., did not attend the inauguration as he was preparing for a confirmation hearing.
"I am in D.C. but will not be attending today's inauguration because I am working on addressing the remaining objections to an expedited Senate confirmation of President-Elect Biden's nominee for director of national intelligence," Rubio noted. "It's important we do this as soon as possible."
Still, Rubio offered prayers for the new president.
"May God bless Joe Biden with health, strength and wisdom as he leads our nation at this moment of great and unprecedented challenges," Rubio posted on Twitter.
While former President Donald Trump left Washington early on Wednesday morning, some Republicans–including former President George W. Bush, former Vice Presidents Dan Quayle and Mike Pence and U.S. Sen. Mitch McConnell, R-Ky., who went from Senate majority leader to minority leader on Wednesday–attended the inauguration. U.S. Sen. Rick Scott, R-Fla., was on hand for the inauguration.
"This ceremony is an important tradition that demonstrates the peaceful transfer of power to our people and to the world," Scott noted.
"Today, we welcome a new presidential administration. I would like to thank President Donald Trump and Vice President Mike Pence for their service these past four years. A lot was accomplished during their term and I'm grateful to have worked with both of them," noted U.S. Rep. Neal Dunn, R-Fla. "I would like to thank the Capitol Police, National Guard, Secret Service, law enforcement, and all who worked to ensure a safe and successful transition of power.
"Moving forward, I stand ready to work with President Joe Biden and Vice President Kamala Harris to help small businesses, families, farmers, veterans, our military, and this nation's economy. Congratulations to you both! Now, let's get to work," Dunn added.
Three freshmen Republicans from Florida in the U.S. House--U.S. Reps. Carlos Gimenez, Scott Franklin and Maria Elvira Salazar–signed a letter led by U.S. Rep. Beth Van Duyne, R-Texas, congratulated Biden and promised to work with him.
"After two impeachments, lengthy inter-branch investigations, and, most recently, the horrific attack on our nation's capital, it is clear that the partisan divide between Democrats and Republicans does not serve a single American," they wrote. "Americans are tired of the partisan gridlock and simply want to see leaders from both sides of the aisle work on issues important to American families, workers, and businesses.
"We firmly believe that what unites us as Americans is far greater than anything that may ever divide us," they continued. "In that spirit, we hope that we can rise above the partisan fray to negotiate meaningful change for Americans across the nation and maintain the United States' standing as the best country in the world."
Fellow freshman U.S. Rep. Kat Cammack, R-Fla., also attended.
"In our constitutional republic, Inauguration Day is a celebration of our sacred values and principles as a country, chief among them the peaceful transfer of power from one executive to the next. As a U.S. representative who has sworn an oath to upholding and defending our U.S. Constitution, I am proud to attend on behalf of the constituents of Florida's Third Congressional District," she said. "I look forward to joining my colleagues for today's events, whether they are in-person or virtual, as we usher in the next president and vice president of our great nation. I join them in the hopes that we may work with the new Biden-Harris administration in a bipartisan fashion to accomplish our shared policy objectives in the coming years. I am grateful for the work, accomplishments and service of the Trump administration over the last four years and wish President Trump and his family the best in this new chapter.
"I'd also like to express my gratitude for the United States Capitol Police, National Guard, and other law enforcement agencies working to keep today's events safe. We are grateful for your service to our nation," Cammack added.
Over on the other side of the aisle, Democrats from the Sunshine State praised the new president and Vice President Kamala Harris.
"Today is a new day in Washington and a new day for our nation. President Biden and Vice President Harris will unite the country and build it back better for all Americans. They will work to aggressively combat the COVID-19 pandemic and help our economy recover. The Biden-Harris administration will advance justice for all and ensure that no one is left behind," said U.S. Rep. Alcee Hastings, D-Fla., the dean of the Florida delegation.
"Last night speaking at the Lincoln Memorial honoring the 400,000 people in the U.S. who have died from COVID-19, Biden remarked, 'to heal, we must remember.' As a country we reflect on where we have been, what we have endured, and unite moving forward with President Biden and Vice President Harris to ensure a more perfect Union," he added.
"Today we liberate America's future. This inauguration is about all of us and the country we can build together. It is a triumph of democracy over violence. It is a promise that while we still have our political arguments, we can still find ways to peacefully and fairly resolve our differences," said U.S. Rep. Val Demings, D-Fla."I congratulate President Biden and Vice President Harris, and I look forward to working with them to get through this pandemic and build a country that works for all of us.
"We still have hard work and tough months ahead. Many people feel divided from one another or upset by the last election. Others feel left behind by changes to our economy and our society. But these challenges can be overcome," Demings continued. "Truth, accountability, and equality are the path to a better future. We can choose to be one nation, indivisible, with liberty and justice for all. If we do, I know that our best days are still ahead."
"America turns over a new leaf today," insisted U.S. Rep. Lois Frankel, D-Fla., on Wednesday.
Frankel took a shot at Trump in an email to supporters.
"Today, we finally say goodbye to the chaos of the Trump years, inaugurating Joe Biden as president and Kamala Harris as vice president of the United States," Frankel noted. "I am so excited for an end to the hate, division, and needless partisan gridlock of the last four years — I'm ready to get to work with the Democratic-led House, Senate, and now White House!
"After the horrors so many Americans have gone through this past year — from the ongoing COVID-19 pandemic to the horrific attacks on our Capitol that was provoked by our last president — the new administration is already working to make things better for everyday Americans," Frankel continued.
"Americans embraced honesty, competence and compassion by voting resoundingly for President Joe Biden and Vice President Kamala Harris to heal and unite this ailing, divided nation. Today, as they swear to faithfully preserve and defend our Constitution, we welcome the promise that their kindness and experience will move us past these painful, chaotic last four years," said U.S. Rep. Debbie Wasserman Schultz, D-Fla. "This moment also brings so many glass-shattering firsts with Harris' vice presidency – for women, African Americans, South Asians and Caribbeans – that it will inspire so many to seek seats at tables they feared may never welcome them. The seeds of democratic devotion we sow today also take root in the soil of a failed insurrection – an affirmation all true patriots take pride in.
"And while this punishing pandemic is far from over, we can now entrust this Biden-Harris team to soberly marshal the might that Americans always muster to conquer such trials. I take heart that they will also work to undo long-neglected racial and economic inequalities, and confront the environmental peril we must all face," Wasserman Schultz added. "Today Joe Biden and Kamala Harris start to correct America's wayward course, and rejoin our common march for a more perfect union. Their sacred and provident journey is one I proudly join."
 Reach Kevin Derby at kevin.derby@floridadaily.com.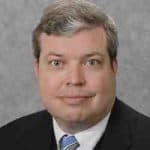 Latest posts by Kevin Derby
(see all)