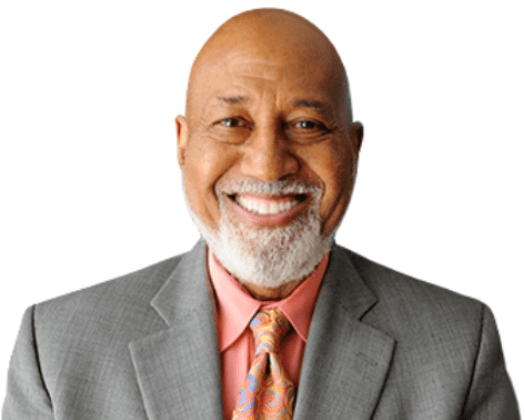 Members of the Florida delegation reacted on Tuesday to the death of U.S. Rep. Alcee Hastings, D-Fla.
First elected to Congress in 1992, Hastings was one of the co-chairs of the Florida delegation and was its longest-serving member.
"I am deeply saddened by the passing of my dear friend, colleague, and fellow Fiskite, Rep. Alcee Hastings. He leaves behind an enormous legacy for future generations to cherish and emulate," noted U.S. Rep. Frederica Wilson, D-Fla.
"The Sunshine State mourns the passing of her longest-serving congressman and native son, Alcee Hastings. Alcee was a civil rights champion who fought tirelessly for desegregation from his years as a young lawyer, and continued his fight in the People's House as Florida's fiercest defender. My heart goes out to Congressman Hastings' family, friends, staff, and constituents during this painful time." said U.S. Rep. Charlie Crist, D-Fla.
"As a public servant, I long admired Congressman Hastings' advocacy for Florida's Black communities during a time when such advocacy was ignored at best and actively suppressed or punished at worst. Congressman Hastings was never afraid to give voice to the voiceless and speak truth to power, and his legacy will live on as a testament to his work to remove the barriers that hold back underrepresented Floridians and make a more just and equitable Sunshine State," Crist added.
"Florida has lost a brilliant, fearless, giant-hearted advocate for this state that he dearly loved, and Congress has lost a wise, patient and compassionate statesman. I have lost a treasured friend and true mentor, someone I constantly leaned on for sage counsel. Alcee Hastings' life was devoted to righting wrongs and he wasn't afraid to use a little shame to press for change. From the halls of Congress to Broward County and as far as the Parliamentary Assembly in Europe, Congressman Hastings leaves an immense political legacy. I mourn today with his family and all those communities across South Florida whom he helped and safeguarded. May his memory be a blessing," said U.S. Rep. Debbie Wasserman Schultz, D-Fla.
"We lost a great leader in Florida today. Alcee was a kind and honorable man and well respected in Washington among his colleagues on both sides of the aisle. He was a champion for human rights and social justice, and a constant advocate for South Florida's underserved community. His fearless approach to service made him a trailblazer in Congress and throughout his career," said U.S. Rep. Al Lawson, D-Fla.
"I've been blessed to know him for more than 30 years. We spoke on the phone two weeks ago and I told him I was praying for him. Alcee was a fighter until the end. I will miss my friend, fraternity brother and fellow FAMU alum. His loss will be felt far beyond Florida and the halls of Congress, but across our nation," Lawson added. "I would also like to extend my heartfelt condolences to his family, constituents and dedicated staff."
"I'm heartbroken at the passing of my dear friend, Congressman Alcee L. Hastings," said U.S. Rep. Ted Deutch, D-Fla. "I had the honor of working side by side with Alcee for more than a decade, seeing first-hand his passion and drive for standing up to injustice and fighting for our community.
"Alcee devoted his career to advancing civil rights for all Americans and human rights around the world. His leadership on racial justice issues brought together everyone committed to a more just and equitable society," Deutch continued. "Alcee was a leader in the South Florida community and did all he could to protect the vulnerable and those who knew he would champion their cause when others looked away. He understood the obstacles faced by immigrant communities and worked hard to support them. He knew the importance of bringing together the Black and Jewish communities to achieve shared goals. He was a staunch supporter of the US-Israel relationship and valued the important bilateral partnership. He was a voice for animals. And he stood with the Parkland community following the 2018 tragedy and tirelessly fought for tougher gun laws to protect our communities.
"Alcee spoke up for the quiet voices that would otherwise go unheard. He never backed down from a fight for the people he represented and anyone else who needed defending," Deutch concluded. "Alcee was fierce and tough, but he was also so compassionate. You could find no better friend, no one more caring. Alcee Hastings was my dear friend, my political ally, and a mentor whose experience proved invaluable to so many of us in public service. May his memory be a blessing to his family, his friends, his community, and every American who has benefited from the work of this public servant."
Over on the other side of the aisle, Republican members of the Florida delegation also honored Hastings.
U.S. Rep. Vern Buchanan, R-Fla., who led the delegation with Hastings and often worked with him on animal rights issues, weighed in on Tuesday, noting he was "saddened to hear of the passing of my colleague, Congressman Alcee Hastings."
" Alcee and I became good friends over the years as co-chairs of the Florida congressional delegation," Buchanan noted. "He was a man of generosity and tremendous dedication to serving his district and the people of Florida. Condolences to his family and staff. He will be greatly missed."
U.S. Rep. Mario Diaz-Balart, R-Fla., also offered his thoughts.
"Congressman Alcee L. Hastings was more than a colleague; he was a dear friend of mine and my family. Along with Carrie Meek and Corrine Brown, he was the first African-American from Florida to serve in Congress after more than 100 years. As the dean of the Florida delegation, Alcee dedicated his life to helping others. His brilliance, perseverance, and charisma allowed him to build a lasting and meaningful legacy. Even during his last battle, the one that took his life, he continued to serve with passion, heart, and always with a smile on his face," Diaz-Balart noted.
"I am truly heartbroken by his passing, and I offer my deepest condolences and prayers to his family and all those who knew and loved him. Florida lost a legend today. Goodbye, my dear friend," Diaz-Balart added.
"I'm saddened to hear the passing of my colleague," said U.S. Rep. Carlos Gimenez, R-Fla."With nearly 30 years of experience in Congress, he was a leading voice for South Florida, especially African Americans. extend my sincerest condolences to his family. Cancer is an ugly disease we must overcome."
Reach Kevin Derby at kevin.derby@floridadaily.com.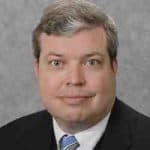 Latest posts by Kevin Derby
(see all)