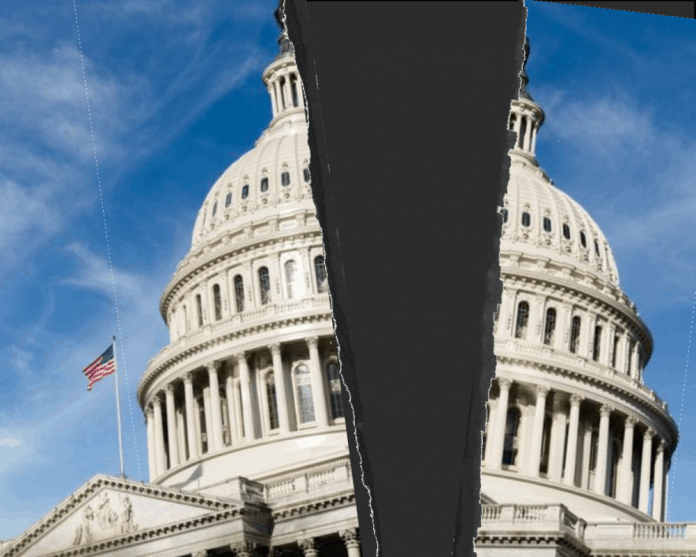 In one of the most dramatic days in recent American political history, the Florida delegation reacted as a mob of supporters of President Donald Trump stormed the Capitol and interrupted the counting of the Electoral College votes as incoming President Joe Biden readies to head to the White House later this month.
As the mob clashed with Capitol Police and even stormed the chambers, forcing a lockdown and evacuations, including removing Vice President Mike Pence, members of the Florida delegation weighed in.
U.S. Sen. Marco Rubio, R-Fla., took to Twitter to reach out to Trump and call him to do something.
"The men and women of law enforcement are under assault. It is crucial  you help restore order by sending resources to assist the police and ask those doing this to stand down." Rubio posted on Twitter.
"There is nothing patriotic about what is occurring on Capitol Hill. This is third world style anti-American anarchy," Rubio also posted.
"Everyone has a right to peacefully protest. No one has a right to commit violence. What happened today at the Capitol is disgraceful and un-American. It is not what our country stands for," noted U.S. Sen. Rick Scott, R-Fla.
"While I support the constitutionally-protected right for peaceful protest, some of the images I am seeing on the news do not constitute a peaceful demonstration," noted U.S. Rep. Gus Bilirakis, R-Fla. The congressman was not at the Capitol on Wednesday, announcing that he tested positive for COVID-19 that morning.
Democrats from the Sunshine State pointed to Trump's recent rhetoric and Republican efforts to oppose certifying the electoral vote for Biden.
"When you continue to spew conspiracy theories, viciously attack your opponents, attack our democratic institutions, and attempt to overturn an election, is it any wonder this is the result?  Every Senator and House member who votes to reject the outcome of the election owns this," insisted U.S. Rep. Ted Deutch, D-Fla.
"This is a violent insurrection. An attempted coup by Trump supporters at his encouragement," Deutch added. They're attacking the building that represents our democracy and threatening those who work in it. History will remember this dark day as a seditious attack by Americans against America."
"It's entirely outrageous that the defeated president is egging on racist white supremacists for violent action, disrupting a peaceful transfer of power," insisted U.S. Rep. Kathy Castor, D-Fla. "Have no doubt: Joe Biden will be sworn in as president in two weeks."
'I am shocked at the heartbreaking, anti-American events we have witnessed in our United States Capitol today. The dissemination of violent rhetoric and dangerous misinformation before and after President-elect Joe Biden's win in November laid the groundwork for this attack on our democracy. I am praying for the safety of the Capitol police, congressional staff, fellow lawmakers, journalists, and all who call Washington, D.C. home as our law enforcement works to bring order to this chaos," said U.S. Rep. Charlie Crist, D-Fla.
"I urge my fellow Americans to reject this false, unpatriotic, and harmful misinformation, cease the violence, and honor the will of the voters. Peaceful protest is a sacred right enshrined in our Constitution, but this is not peace, it's insurrection," Crist added. "Congress will reconvene and do the work of the people. The election will be certified."
Crist also sounded ready to boot Trump from the White House two weeks early.
"The 25th Amendment allows for the removal of a president," noted Crist. "It's time to remove the president."
"Today is a sad day for our democracy. This is an embarrassment, and a direct result of President Trump's inability to accept his loss. This mob was incited by the president and his four years of disgraceful rhetoric. Never in the history of our country have we seen anything like this. My Republican colleagues who have sat back, and watched as the president instigated this anarchy should all be ashamed of themselves," said U.S. Rep. Al Lawson, D-Fla. "This is wrong and it has gone too far. Order has to be restored. It is unsafe for members of Congress and their staff to be in DC right now. I don't want to sugarcoat it. This is not a peaceful protest, and these rioters should be arrested and prosecuted to the furthest extent of the law."
Police began clearing the Capitol on Wednesday afternoon after Trump recorded a video message telling the mob to go home after insisting the election was "stolen" and claiming he won in a "landslide."
"We love you, you're very special," Trump told the mob of his supporters. "Go home and go home in peace."
Reach Kevin Derby at kevin.derby@floridadaily.com.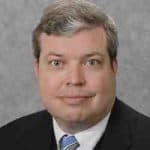 Latest posts by Kevin Derby
(see all)