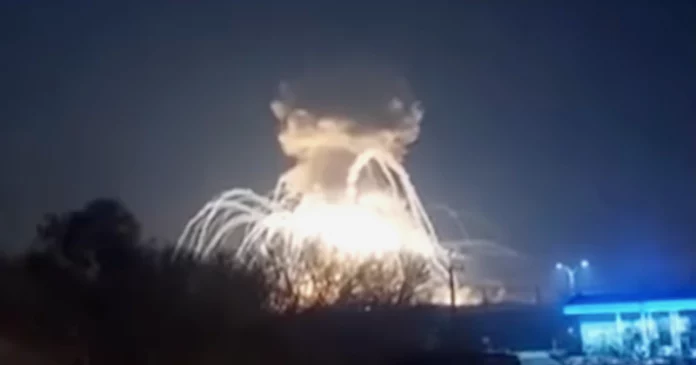 Members of the Florida delegation on Capitol Hill weighed in after Russia started invading Ukraine after weeks of increased tensions between the two nations.
U.S. Sen. Marco Rubio, R-Fla., who sits on the U.S. Senate Foreign Relations Committee and the Select Committee on Intelligence, appeared on "Jesse Watters Primetime" on Fox News on Wednesday night.
Rubio offered his take on the possibility of more tensions between the U.S. and Russia.
"As far as cyber is concerned, we are vulnerable. [Putin] is going to try to hit us there. We are probably going to hit him back. Cyber is a very dangerous thing. We have never had a cyberwar. There [are] no rules around it. It could rapidly escalate into something very serious," Rubio said. "But we should help the people of Ukraine fight [Putin]…. They are not asking us to go in and fight," he added.
Rubio insisted Russia could face problems as the military action continues.
"Invading is the easy part. Occupying a country of people that don't want you there and will fight –– and Ukrainians are willing to fight –– that's more painful," Rubio said.
"We need to learn lessons from this," Rubio continued. "We are too dependent on China for [our] supply chain and too dependent on Russia and the rest of the world for our energy. We need to be able to make things in this country [and] produce more of our energy, or we could be held hostage the way [Putin] is going to hold Europe hostage."
Rubio also insisted the U.S. remains vulnerable when it comes to energy.
"We have waged a war under the Biden administration against oil and natural gas in the United States. We stopped producing it, we have cracked down on it, we aren't going to [acquire] more of it," Rubio said. "[This] has made Russian oil and gas more valuable, given Putin more leverage, and actually left Europe and us, and the rest of the world, more vulnerable.
"One of the most important sanctions we could impose right now [would be for] Joe Biden [to] go on TV and say, 'I am lifting all these silly Green New Deal restrictions, and we are going to begin to produce oil and gas, so thugs like Vladimir Putin don't get to hold entire continents hostage," Rubio added.
U.S. Sen. Rick Scott also weighed in on the conflict.
"Freedom is under attack in Ukraine," Scott insisted. "Pray for the innocent lives in danger."
Scott also backed permanent sanctions on Russia.
"Biden should've never allowed Nord Stream 2 to begin with. Now he finally realizes his bad policies don't work. Biden needs to stand firm & make clear these sanctions will be in place permanently. There'll never be a good time for a European nation to rely on Russia for energy," Scott noted.
Other Republicans from the Sunshine State also criticized the Biden administration's handling of the crisis.
"Putin's actions must be met with severe consequences. His prior actions leading up to this moment also should have been met with severe consequences, but were instead ignored by President Biden and his completely incompetent administration," U.S. Rep. Greg Steube, R-Fla. said. "Our allies and adversaries alike see that US leadership is nowhere to be found. First the Biden administration steps aside for the Taliban, now Russia. The Taiwanese are rightly very worried. Meanwhile, Biden is working to give Iran a pathway to nuclear weapons. Under President Trump, we had peace through strength. Now, we have war through weakness.
"Today we see the result of the Biden administration's blunders. I'm sending prayers and strength to the Ukrainian people," Steube added.
Democrats from the Sunshine State also weighed in on the conflict.
"I strongly condemn the actions of Russia's dictator Vladimir Putin, who once again has shown his willingness to sacrifice countless innocent lives for power," said U.S. Rep. Charlie Crist, D-Fla. "As the United States has made clear – military invasion by Russia in Ukraine will be met with swift and severe action against those responsible. The United States and our allies stand with the Ukrainian people."
"Last weekend in Munich, we stood together with our European allies in support of Ukraine's sovereignty, territorial integrity, and democracy and committed to swift and severe sanctions," noted U.S. Rep. Ted Deutch, D-Fla., who sits on the U.S. House Foreign Affairs Committee.
"Russia invaded Ukraine. The time for punishing and unified sanctions from all of us is now," Deutch added.
"The world prays for Ukraine as Putin launches an unprovoked war, a wicked act that will bring needless death and suffering. We stand united with our allies to protect human rights, international law and democracy. We will continue to make clear: this aggression will not go unpunished," insisted U.S. Rep. Debbie Wasserman Schultz, D-Fla.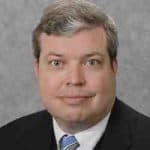 Latest posts by Kevin Derby
(see all)