Members of the Florida delegation weighed in on the U.S. State Department's new effort to help Venezuela transition to democracy and remove the Maduro regime.
On Tuesday, the State Department unveiled its framework which includes the "establishment of broadly acceptable transitional government to administer free and fair presidential elections and a pathway to lifting Venezuela-related U.S. sanctions." Many of the proposals come from the interim government of Venezuela led by Juan Guaido which the U.S. recognizes as the legitimate government instead of the Maduro regime.
"The United States has long been committed to finding a solution to the man-made crisis in Venezuela.  The urgency for this has become all the more serious in light of the Maduro regime's failure to adequately prepare for and address the global COVID-19 pandemic.  This framework demonstrates our commitment to helping Venezuela fully recover and ensures that the voice of the Venezuelan people is respected and included. We call on all Venezuelans, whether military or civilian, young or old, of all ideological tendencies and party affiliations, to consider this framework carefully and seriously," the State Department insisted.
"We believe this framework protects the interests and equities of all Venezuelan people who desperately seek a resolution to their dire political, economic, and humanitarian crisis, and who know Venezuelans can have something better.  This framework can provide a path that ends the suffering and opens the path to a brighter future for Venezuela," the State Department added.
U.S. Sen. Marco Rubio, R-Fla., a supporter of the Guaido government and the chairman of the U.S. Senate Western Hemisphere Subcommittee, applauded the new framework.
"The current crisis in Venezuela isn't a conflict between two legitimate political factions," Rubio said on Tuesday. "It is a struggle between an organized crime ring run by Nicolas Maduro and a legitimate and democratically elected National Assembly led by Interim President Juan Guaido.
"Secretary Pompeo is right to recognize a peaceful return to democracy led by a broadly acceptable transitional government as the ideal path forward," Rubio continued. "And such an effort would require the support and participation of the military and key leaders representing a cross-section of political views. But it will fail if it sidelines Juan Guaido and the legitimately elected National Assembly he leads. Or if it includes Nicolas Maduro and certain members of the mafia he controls."
U.S. Rep. Debbie Wasserman Schultz, D-Fla., also weighed in on the framework and she took a few shots at the Trump administration's handling of Venezuela.
"Helping Venezuela peacefully return to democracy has always been a top priority for me and for our nation. But the current administration's inconsistent strategy is problematic and will not bring us closer to freeing the Venezuelan people from the continuous and immeasurable harm inflicted on them by the authoritarian Maduro regime," she said.
"Today, Trump offered Maduro sanctions relief if Maduro agrees to participate in a transitional government. But less than a week ago, Trump indicted Maduro on charges of narco-terrorism. This haphazard strategy is clumsy and seemingly contradictory. With the coronavirus pandemic growing in Venezuela, Maduro's authoritarian regime has been exposed as completely ill-equipped to take care of the people. We must develop a coherent strategy towards Venezuela so that we can find a pathway towards real relief for the Venezuelans who are overwhelmingly suffering in this troubling time," Wasserman Schultz added.
"First, that must include TPS for Venezuelans here in the U.S. The United States should not be sending Venezuelan refugees back to Venezuela, certainly not during a pandemic, on top of the already burgeoning crisis that predates it," she said in conclusion.
Reach Kevin Derby at kevin.derby@floridadaily.com.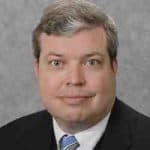 Latest posts by Kevin Derby
(see all)