Members of the Florida congressional delegation reacted this week after U.S. Supreme Court Justice Stephen Breyer announced he will step down this summer at the end of the current term.
U.S. Sen. Rick Scott, R-Fla., said that President Joe Biden would pick a fellow liberal to replace Breyer and that he expected the Democratic leadership in the upper chamber to go all out to get the nominee over the finish line.
"The Democrats know they will lose the Senate majority in 2022. I predict that Chuck Schumer and whoever is running the White House will force all Democrats to obey and walk the plank in support of a radical liberal with extremist views,' Scott said.
U.S. Rep. Val Demings, D-Fla., who is running for the Democratic nomination to challenge U.S. Sen. Marco Rubio, R-Fla., in November, praised Breyer.
"Thank you to Justice Breyer for his decades of service to the American people and his significant and often decisive voice on the Supreme Court. I wish him well," she said before looking ahead. "In the coming years, the Supreme Court is likely to hear cases that may determine the long-term direction of American life. As a 27-year law enforcement officer, I have seen throughout my life that the decisions of the Supreme Court are critical to the safety and constitutional rights of every American. I have full confidence that an exceptionally qualified candidate will soon be announced, and I expect all members of the Senate to do their jobs by swiftly and impartially considering Justice Breyer's nominated replacement."
"Justice Breyer left an indelible mark on our country and our justice system through more than four decades of service—I am truly inspired by all the great work he has done," noted U.S. Rep. Lois Frankel, D-Fla. "I thank him, and wish him the very best in his retirement."
Rubio weighed in on Thursday.
"My decision on any Supreme Court nominee will be based on the individual's commitment to original intent and understanding that the Supreme Court is a 'trier of law' appellate court and not a 'trier of fact' trial court," said Rubio. "This is critically important because too many in the federal judiciary today believe it is appropriate for judges to craft new policies and create rights instead of interpreting and defending the Constitution as written."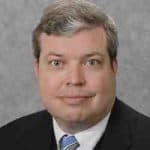 Latest posts by Kevin Derby
(see all)