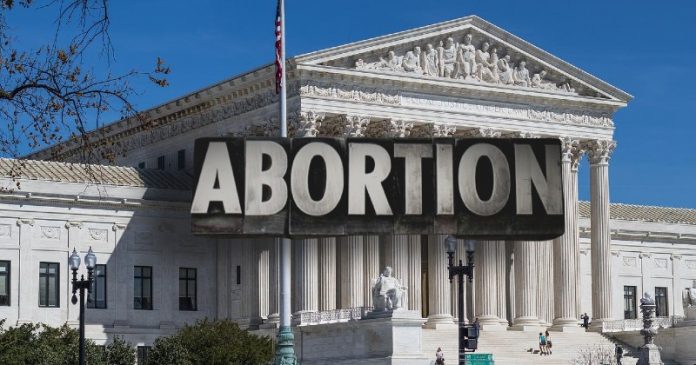 Members of the Florida congressional delegation divided on party lines on Friday after the U.S. Supreme Court overturned Roe v. Wade on Friday.
Florida's two U.S. senators–Republicans Marco Rubio and Rick Scott–applauded the decision.
"The importance of today's decision by the Supreme Court cannot be overstated. For nearly 50 years, our country endured flawed legal reasoning that invented an implied constitutional right to abortion while stripping authority from lawmakers according to the will of the people. Today, the court correctly interpreted the Constitution, defended human dignity and the foundational principle of federalism, and rightly declared that there is no constitutional right to end the life of an unborn child," Scott said.
"I firmly believe that life begins at conception and that every child deserves to be welcomed into this world with open and loving arms. Abortion ends a life. It is abhorrent and has no place in our society. While we celebrate the court's latest ruling, the fight to protect the sanctity of life is not over. Lawmakers and the pro-life movement have the responsibility to make adoption more accessible and affordable, and do everything in our power to meet the needs of struggling women and their families so they can choose life. We cannot stop fighting until every life, born and unborn, is valued," Scott added.
"Today the Supreme Court correctly returned the power to regulate abortion to the states.
I will soon introduce a proposal to support mothers and their babies so that every child has a real opportunity to pursue the promise of America," Rubio noted.
"More than 63 million unborn children have been murdered by abortion since Roe v. Wade was decided in 1973, and each year in Florida, there are approximately 70,000 abortions. Today is a monumental day in America that will be celebrated for decades to come. I value the sanctity of every human life and I'm thrilled to see Life prevail today. I applaud our courageous U.S. Supreme Court justices' opinion in Dobbs v. Jackson Women's Health Organization. By reversing the judicial lawmaking of Roe v. Wade, they have rightfully decided that Roe v. Wade exceeded the constitutional authority of the court," said U.S. Rep. Greg Steube, R-Fla.
"Today's decision by the Supreme Court to reverse Roe will save millions of innocent, unborn lives. The 1973 Roe v. Wade decision was based on outdated science and a flawed constitutional interpretation. Instead, today's decision will allow states to determine their own abortion laws," said U.S. Rep. Michael Waltz, R-Fla. "Modern science shows that babies in the womb have heartbeats and do, in fact, feel pain. The argument that children have no rights until after birth is flawed. This is ultimately a debate about when life begins and deserves protection. That debate should be settled by elected legislatures.
"As a matter of comparison, the United States is one of only a handful of countries in the world that allow abortion on demand, comparable to authoritarian regimes such as China and North Korea. Even most European nations maintain some restrictions for abortions," Waltz added.
Democrats in the Florida delegation criticized the ruling and promised to make abortion a top issue in November.
"As a woman, a mother, a woman of faith, and a former law enforcement officer, I am furious and I am disappointed but I have not despaired. I am ready to fight. We won't go back," said U.S. Rep. Val Demings, D-Fla., the leading Democrat running to take Rubio on in November. "We must work relentlessly to preserve our right to choose and our right to privacy. We must protect Roe v. Wade in federal law. We cannot go back to a time when women were treated as second class citizens who don't have control over our own bodies.
"Freedom means the ability to live your life as you choose. You have a fundamental, God-given right to your own life, your family, your religion, your circumstances, your privacy, your values, your health, your body. I'm going to fight for that freedom and so will millions of others. This isn't over," she added.
U.S. Rep. Charlie Crist, D-Fla., the favorite to win the Democratic nomination to challenge Gov. Ron DeSantis in November, sounded a similar theme.
"Today's Supreme Court decision to overturn nearly fifty years of progress by dismantling Roe v. Wade is shameful, harmful, and wrong," said Crist. "Without the protections of Roe, radical Republican governors and legislators, including those in Tallahassee, will now have the power to outlaw abortion entirely, regardless of the circumstances.
"We cannot allow this attack on a woman's constitutional right to privacy go unanswered. Congress and state governments must immediately step up and take action to protect a woman's right to choose — because everyone should have full control over their body, life, and future," Crist said.
"Today's Supreme Court decision takes away a person's power to make their own personal decisions about their reproductive health, life, and future, and instead gives it to politicians," said U.S. Rep. Lois Frankel, D-Fla.. "This ruling opens the floodgates not only for states to ban or severely restrict access to affordable, legal abortion, but to undermine rights that give us access to birth control, marriage equality, and more—all while disproportionately harming low-income people and people of color.
This is a setback for human rights of shocking proportions. It goes against the will of the American people, and we will fight back for our rights," Frankel added.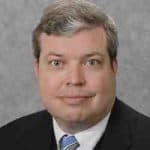 Latest posts by Kevin Derby
(see all)