 Members of the Florida congressional delegation weighed in after the U.S. Supreme Court issued a decision in Little Sisters of the Poor Saints Peter and Paul Home v. Pennsylvania to allow the Trump administration to offer exemptions for employers with religious objections to the contraceptive mandate included in former President Barack Obama's federal healthcare law.
The Court issued a 7-2 ruling as conservatives were joined by left-leaning Justices Stephen Breyer and Elena Kagan.
Republicans from the Sunshine State cheered the decision.
"For years, the nuns of the Little Sisters of the Poor were forced to fight in the courts because they rightfully believe that God and the Constitution's religious-freedom protections are higher authorities than Obamacare's unlawful mandates targeting faith-based organizations," said U.S. Sen. Marco Rubio, R-Fla. "Today's Supreme Court decision is a clear reaffirmation that our nation was founded upon the principle of religious freedom."
"Today's Supreme Court decision is not just a win for religious liberty, but also life. For too long, Obama-era mandates have strangled religious groups like the Little Sisters of the Poor. This is unconstitutional. I am proud to have joined my colleagues earlier this year in urging the U.S. Supreme Court to protect the sanctity of life and preserving religious liberty. Our Constitution ensures that no group, or individual, is punished for standing by their religious principles, and I stand by the Constitution," said U.S. Rep. Neal Dunn, R-Fla.
On the other side of the aisle, U.S. Rep. Lois Frankel, D-Fla., joined other House Democrats to file the "Protect Access to Birth Control Act" which "would repeal three rules the Trump administration put in place in October 2017 to allow employers to opt not to provide their employees with access to free birth control as part of their employer-sponsored health care plan."
"Decisions about birth control should be between a patient and their doctor. Giving an employer the ability to block a patient's access to birth control coverage is unconscionable. We can't let the health and well-being of millions of Americans to be put at risk," Frankel insisted. "Congresswoman Diana DeGette, Congresswoman Judy Chu, Congresswoman Barbara Lee and I will introduce the Protect Access to Birth Control Act to repeal the Trump administration's dangerous birth control rules before they ever take effect."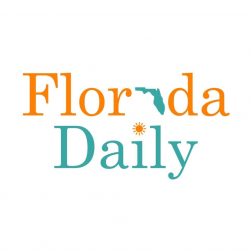 Latest posts by Florida Daily
(see all)