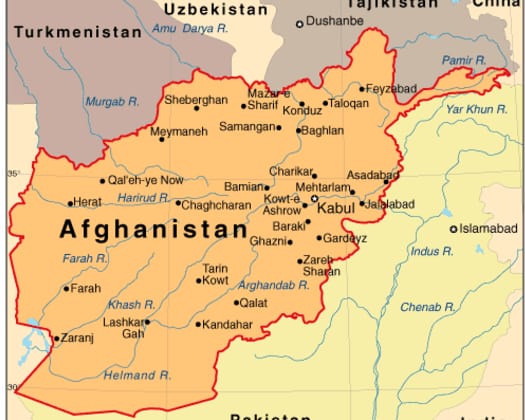 Members of the Florida delegation reacted after the bombings at the Hamid Karzai International Airport in Kabul, which killed at least 13 U.S. service members and 95 Afghans.
Republicans from the Sunshine State insisted President Joe Biden and the administration was to blame as the U.S. continues to pull out of Afghanistan where it has conducted military operations for almost two decades.
"The tragedy we've witnessed in Kabul today was predictable and preventable. This loss leaves me and countless other Americans furious and heartbroken. There was no reason that 12 American families needed to lose a son or daughter, husband or wife, dad or mom, or sibling today. But that is what President Biden's unmitigated failure in Afghanistan has caused – the needless loss of American life. The deaths of these brave service members fall on President Biden who has yet to address the American people on this loss. His inexplicable lack of a strategic plan to successfully and safely evacuate Americans and our allies must be answered for," said U.S. Sen. Rick Scott, R-Fla..
U.S. Rep. Kat Cammack, R-Fla., said Biden needs to resign.
"There are no words to describe what we're watching unfold before us. We need accountability now. The sheer lack of leadership, utter incompetence, and silence from the Biden administration today shows us just how grossly inept this failure of an administration has become. The deaths of our service members were preventable with a leader who cared about this situation, instead of shifting blame, pointing fingers, and absolving himself of any and all responsibility. Simply put, saying 'the buck stops with me' isn't enough. If President Biden really believes what he says, he'll resign immediately. Anything less is unacceptable," she said.
"It's unconscionable to leave American lives up to the mercy of terrorists. We have to ensure their safety and we have to do it now. We must make it clear that these attacks will not be tolerated and will only be met with swift and decisive acts that guarantee this does not happen again," Cammack added. "I join my colleagues in calling for an emergency session of Congress. No member of Congress or this administration should be on vacation while Americans' lives are at risk.
"May God continue to bless our troops in Afghanistan and around the world. We will continue doing everything we can to ensure our citizens make it home, regardless of an arbitrary deadline. We will hold this administration fully accountable," she concluded.
"My thoughts and prayers are with our brave troops, American citizens, and allies in Afghanistan who were killed or injured in today's terror attacks. Their sacrifices will never be forgotten as they labored to help others escape tyranny under difficult and chaotic circumstances. The extent of the catastrophic actions of the Biden withdrawal, which has led to senseless and preventable loss of life, are incomprehensible. Our government must honor the commitments we have made and safely evacuate our citizens and faithful allies without further loss of life," said U.S. Rep. Gus Bilirakis, R-Fla.
Democrats in the Florida delegation also weighed in after the attack.
"My prayers are with the families and team members of the U.S. service members killed and injured in the line of duty today. Those we lost today will not be forgotten, and we will do all in our power to ensure the recovery of the wounded. I know that the rescue mission that they gave their lives to protect will continue. I ask that all Floridians join me in prayer for our fallen heroes, their loved ones, and for the continued safety of all Americans in Afghanistan and around the world," said U.S. Rep. Val Demings, D-Fla.
"I am heartbroken over the loss of our heroic service members killed and wounded today in Kabul. My prayers go out to their families and loved ones they leave behind, along with those wounded in this despicable terrorist attack," said U.S. Rep. Charlie Crist, R-Fla. "These heroes held open a refuge of hope for our fellow Americans still trapped in the country, all in the face of extreme danger to their own personal safety.
"Today's events underscore just how truly perilous this extraction mission is and how heroic the efforts have been to date. More than 100,000 people have been safely evacuated since the Afghan military collapsed and Kabul fell to the Taliban. This is remarkable and a true credit to the Marines, other service members, and State Department personnel working around the clock to save lives," Crist added.
"I join those condemning the horrific attacks that claimed so many innocent lives, including those of American servicemembers. As the mother of a U.S. Marine veteran who served in Afghanistan, my heart is grieving for the families of those who were injured or killed," said U.S. Rep. Lois Frankel, D-Fla. "Like so many Americans, I am grateful to our military, and our diplomatic and intelligence communities for their courage and patriotism."
Reach Kevin Derby at kevin.derby@floridadaily.com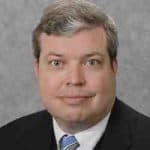 Latest posts by Kevin Derby
(see all)