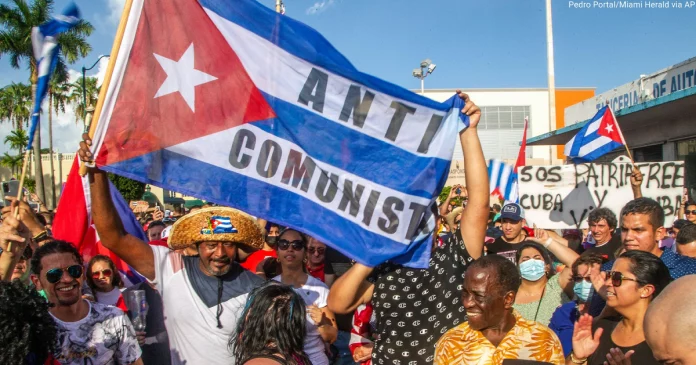 The Florida delegation divided on party lines this week as the Trump administration announced it would enact Title III of the Libertad Act and imposed additional sanctions on that communist nation.
U.S. Sen. Rick Scott, R-Fla., called on the administration to enact Title III earlier this week and his office weighed in on what such an action would do.
"This action would allow American citizens to sue companies and their subsidiaries for trafficking in stolen properties, and deny entry to the United States to foreign nationals involved in the trafficking of stolen properties in Cuba," Scott's office noted.
On Wednesday, U.S. Sec. of State Mike Pompeo announced the Trump administration would enact Title III.
"In 1996, Congress passed the Cuban Liberty and Democratic Solidarity Act, also known as Libertad. Until Title III of that act, United States citizens who had their property confiscated by the Castro regime were given the right to file suit against those who traffic in such properties," Pompeo said. "But those citizens' opportunities for justice have been put out of reach for more than two decades. For now more than 22 years, every president, every secretary of state has suspended Title III in the hope that doing so would put more pressure on the Cuban regime to transition to democracy. But just as we did in regard to moving our embassy to Jerusalem, the true capital of Israel, or designating the Islamic Revolutionary Guard Corps for what it is, a terrorist organization, the Trump administration recognizes reality. We see clearly that the regime's repression of its own people and its unrepentant exportation of tyranny in the region has only gotten worse because dictators perceive appeasement as weakness, not strength.
"President Obama's administration's game of footsy with the Castros' junta did not deter the regime from continuing to harass and oppress the heroic Ladies in White, a group of women dedicated to peacefully protesting the regime's human rights abuses," Pompeo added. "More broadly, the regime continues to deprive its own people of the fundamental freedoms of speech, press, assembly, and association. Indeed, according to NGO reports, Cuban thugs made more than 2,800 arbitrary arrests in 2018 alone. In the run-up to the country's recent sham constitutional referendum, one that enshrined the Communist Party as the only legal political party in Cuba, the regime harassed, beat, and detained leaders and – opposition leaders and activists. Three hundred and ten people were arbitrarily detained according to the Cuban Commission on Human Rights and National Reconciliation. Cuba's behavior in the Western Hemisphere undermines the security and stability of countries throughout the region, which directly threatens United States national security interests. The Cuban regime has for years exported its tactics of intimidation, repression, and violence. They've exported this to Venezuela in direct support of the former Maduro regime. Cuban military intelligence and state security services today keep Maduro in power.
"Sadly, Cuba's most prominent export these days is not cigars or rum; it's oppression. Detente with the regime has failed. Cozying up to Cuban dictators will always be a black mark on this great nation's long record of defending human rights," Pompeo continued. "For these reasons, I'm announcing that the Trump administration will no longer suspend Title III. Effective May 2nd, the right thing to bring – the right to bring an action under Title III of the Libertad Act will be implemented in full. I have already informed Congress of my decision. Implementing Title III in full means a chance at justice for Cuban Americans who have long sought relief for Fidel Castro and his lackeys seizing property without compensation. For the first time, claimants will be able to bring lawsuits against persons trafficking in property that was confiscated by the Cuban regime. Any person or company doing business in Cuba should heed this announcement. In addition to being newly vulnerable to lawsuits, they could be abetting the Cuban regime's abuses of its own people. Those doing business in Cuba should fully investigate whether they are connected to property stolen in service of a failed communist experiment. I encourage our friends and allies alike to likewise follow our lead and stand with the Cuban people. As I said throughout my trip to South America this last week, the Trump administration is committed to helping grow the wave of democracy, good governments, and openness, which is steadily building throughout the entire Western Hemisphere. On my trip last week, I saw these positive changes firsthand, and told our friends and allies that we're with them. We're on the side of what's right and what is just.
"Today we are holding the Cuban Government accountable for seizing American assets. We are helping those whom the regime has robbed get compensation for their rightful property. And we're advancing human rights and democracy on behalf of the Cuban people," he said in conclusion.
Also on Wednesday, National Security Advisor (NSA) John Bolton announced the Trump administration has overturned some Obama administration policies. There will be additional sanctions including limiting travel to Cuba and a cap on remittances to that island of $1,000 per person per quarter.
Scott weighed in on Wednesday and applauded the White House's actions.
"Today is an historic day 20 years in the making. I applaud the administration's decision to fully implement Title III of the Libertad Act so Americans can finally sue for property stolen by the Cuban regime. We must continue to do everything we can to cut off the money supply to the Castro Regime, which continues to prop up dangerous dictators like Nicolas Maduro in Venezuela and Daniel Ortega in Nicaragua. I thank the President for his commitment to the fight for freedom and democracy and we won't give up until Cuba – and all of Latin America – are free," Scott said.
From his perch as chairman of the U.S. Senate Western Hemisphere Subcommittee, U.S. Sen. Marco Rubio, R-Fla., also backed the decision.
"By no longer suspending Title III of the Libertad Act, the Trump administration is ending decades of impunity by the Castro regime," Rubio said on Wednesday. "The United States is opening the door to justice and enabling victims of the Cuban dictatorship to rightfully sue their perpetrators. Today, as we commemorate the valor of the fallen heroes in the Bay of Pigs invasion, history is once again being written."
U.S. Rep. Mario Diaz-Balart, R-Fla., also applauded the decision.
"At long last, victims of confiscated properties will finally have the chance to pursue claims to recoup losses suffered at the hands of the Castro regime. I roundly applaud President Trump and his administration for this bold and courageous decision on this issue of historic significance," Diaz-Balart said. "President Trump and his administration have demonstrated remarkable solidarity with the Cuban people and the regime's other victims in tightening sanctions by prohibiting financial transactions with the Cuban military. The unprecedented decision to cease exercising the suspension authority, and to allow the lawsuits to move forward, marks a watershed moment in Cuba's history.
"Shamefully, the Cuban regime has oppressed the Cuban people for decades, and over the years has opposed key U.S. interests around the globe from Africa, Latin America, Eastern Europe, Asia, and the Middle East. As to our hemisphere currently, Administration officials, the OAS Secretary General, and numerous reports have implicated the Cuban dictatorship in being a particularly malignant influence in Venezuela, with grave consequences for the Venezuelan people. "Cutting off resources and investment to the regime in Cuba will benefit both U.S. national security interests and regional security interests for neighbors in our hemisphere," Diaz-Balart added.
"With President Trump's monumental decision, the regime in Cuba, and its unscrupulous business partners will be held accountable for decades of exploitation of stolen properties. Businesses that have enjoyed nearly twenty-three years of impunity from Title III finally will be liable for their roles in bolstering the dictatorship and will be made to pay for it. They had plenty of time to comply with U.S. law," Diaz-Balart continued.  "President Trump has made an indelible mark on U.S. foreign policy with monumental strides by both standing up to tyrants while standing firmly with our allies and pro-democracy leaders. In fact, the President had already taken important steps in holding the regime in Cuba accountable for its human rights abuses and anti-American activities, and he has been a faithful champion of the Cuban people and others struggling for freedom. Today, he has shown that he will continue his broad strides in U.S.-Cuba policy by allowing the regime's victims to pursue justice in U.S. courts. America's allies and friends, if you are not trafficking in stolen property, then you have nothing to fear with the enforcement of Title III, a nearly 23-year-old provision in U.S. law. Potential and current investors in Cuba are on notice: partnering with a brutal, anti-American tyrant is not only wrong, but it will cost you."
Democrats from the Sunshine State insisted the White House was pushing too hard and was now hindering travel to Cuba and supporting families there.
"I am very concerned that the Cuban people and their U.S. relatives will suffer unnecessarily because of the Trump administration's sanctions," said U.S. Rep. Debbie Mucarsel-Powell, D-Fla. "There are hundreds of thousands of Cuban Americans who live in South Florida and in my district, who would like to continue supporting their families back in Cuba. While I strongly support the use of every diplomatic tool possible to pressure the Cuban, Venezuelan, and Nicaraguan governments to end their repression, I strongly believe we should not do so by punishing the Cuban people."
"Trump's harsh policy will do nothing but bring pain to families, hurt the growing Cuban private sector, alienate our closest allies and diminish our ability to promote democracy and human rights in Cuba," said U.S. Rep. Kathy Castor, D-Fla. "Trump's restrictions on the amount of money Cuban Americans can send to their family members in Cuba is particularly cruel at a time when the administration has in essence closed the door to Cuban refugees and asylum seekers.  Trump's empty embassy in Havana has led to fewer human rights officers in the country and has made it harder and harder for Cubans to get through the red tape to visit or reunite with their family members here in the U.S.  I hear this directly from families I represent in Tampa every day.
"Since the U.S. reestablished diplomatic ties with Cuba, thousands of Americans, including many families from my own community, have visited and numerous businesses have explored new markets.  These activities have not only opened new economic opportunities for Americans and Cubans alike, they serve as an integral part of our efforts to promote the spread of democracy and ensure the security of our region.
"Unfortunately, the Trump administration has once again doubled down on its return to Cold War policies that have failed for the past 60 years and have done nothing to help the Cuban people.  Instead, America should be focused on supporting Cuba's growing private sector by encouraging more Americans to travel to Cuba rather than adding burdensome restrictions on Americans, cultural exchanges and businesses," Castor added.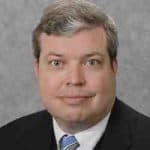 Latest posts by Kevin Derby
(see all)