On Friday, the U.S. House passed its first minibus proposal on a party-lines vote.
The $259.5 billion package included funding for the U.S. State, Interior, Agriculture and Veterans Affairs Departments as well as other federal agencies. The bill, which was championed by retiring U.S. Rep. Nita Lowey, D-NY, the chairwoman of the U.S. House Appropriations Committee, also forces the White House's hands on a host of issues, including preventing drilling in the Arctic National Wildlife Refuge and funds the World Health Organization (WHO).
The bill passed as 224 Democrats voted for it while 189 votes were cast against it as 7 Democrats joined 182 Republicans in opposing it while 17 members did not vote. Party lines held in the Florida delegation though three Republicans from the Sunshine State–U.S. Reps. Neal Dunn, Francis Rooney and Ted Yoho–did not vote. Rooney, who came down with coronavirus and is in his last months in Congress, has missed several votes this year.
U.S. Rep. Kathy Castor, D-Fla., pointed to funds the bill sends to Tampa Bay, including MacDill Air Force Base.
"Today's funding bill reflects House Democrats' values and priorities – support for our service members, veterans and their families, safeguarding our environment, providing food security for our neighbors, and reinstating funding for the worldwide fight against the coronavirus. The Trump Administration's callous proposal to slash these investments is wrong, especially at a time where we must be doing more to help our families and communities," Castor said on Friday.
"Every day is Veterans Day in my patriotic hometown, and I am pleased that this bill reaffirms my commitment to honor veterans and enhance services they have earned," she added. "It also provides for service members and their families, including those at MacDill. We must serve them as well as they serve us. This package provides $1.49 billion for military housing, including $135 million to address issues such as mold and shoddy construction that I have championed addressing for years after hearing from our MacDill families. This funding will go a long way to provide families with proper housing while they serve our nation. There is also substantial funding for our veterans, including increased mental health care funding, homeless assistance programs, and over $12 billion in funds to aid in rising veterans' health care costs.
"I am proud to share that my language to continue the moratorium on oil and gas drilling and related activities in the Gulf and planning areas around Florida was included in this bill – and an increase in EPA funding. House Democrats are committed to tackling the legacy of environmental racism and enacting solutions that benefit the economic and physical well-being of Americans in all corners of our country, which is why I am pleased that there is a significant increase in funding for the EPA's Environmental Justice activities," Castor continued. "In addition to the four COVID-19 emergency aid bills that the Congress has already passed into law to help our neighbors, small businesses, frontline and health workers and researchers, H.R. 7608 provides additional funds to respond to the virus and prevent its spread. As Trump unconscionably withdraws the United States from the World Health Organization, this legislation restores funding to help find a vaccine and support our global partners in this fight – the virus is not daunted by any border.
"As Feeding Tampa Bay sees a sharp increase in families who need food assistance, House Democrats' bill provides full funding for child nutrition programs, SNAP, and WIC. In addition to this critical aid, I urge the Senate, and Florida's Senators to take up the Heroes Act, a fifth COVID-19 aid package passed by the House, which would increase food benefits by 15 percent during this pandemic," she said in conclusion.
Republicans from the Sunshine State, including U.S. Rep. Ross Spano, R-Fla., lined up against the proposal, insisting it was adding too much spending to the federal budget.
"With our national debt at over $26.5 trillion, I cannot in good conscience support this bloated spending package— its price tag is just astronomical," said Spano. As a fiscal conservative who stands with President Trump, our constituents sent us here to be good stewards of taxpayer dollars, not to spend irresponsibly. This bill needs to be reworked and have all of the Democrats socialist wish list items cut out of it."
Spano also slammed the proposal for expanding abortion, including repealing the Trump administration's decision to end foreign assistance to groups that perform abortions.
"It is not a secret that I strongly believe every child has the right to life," said Spano. "I will continue to  stand strong against any provisions seeking to promote abortion or using a dime of taxpayer dollars for this horrific practice no matter whether at home or abroad."
Spano pointed to the bill not doing enough to secure the southern border from illegal immigrants.
"I am proud to stand with President Trump to ensure we build the wall, secure our borders and keep our communities safe," said Spano. "Having traveled to the border to oversee the construction of the wall, I can attest the wall works and will make our country safer."
The measure is not expected to clear the GOP controlled U.S. Senate.
The House will take up at least three other minibus bills in the days to come.
Reach Kevin Derby at kevin.derby@floridadaily.com.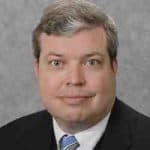 Latest posts by Kevin Derby
(see all)