At the end of last week, the U.S. House passed a $1.3 trillion appropriations bill on a near party lines vote.
The bill, which covers Defense; Commerce, Justice, Science; Energy and Water Development; Financial Services and General Government; Labor-HHS-Education, and Transportation-HUD funding, cleared the House on a 217-197 vote as 12 Democrats joined every Republican and U.S. Rep. Justin Amash, I-Mich., in voting against it.
Party lines held in the Florida delegation as every Democrat voted for the bill and every Republican voted against it except for U.S. Rep. Francis Rooney, R-Fla., who did not vote. Rooney, who is retiring after two terms in Congress, tested positive for COVID-19 earlier this year.
Democrats from Florida noted that the bill includes a pay raise for the military and authorizes almost $200 billion to battle the coronavirus pandemic.
"With passage of this appropriations package, the People's House continues its work to protect servicemembers and veterans, safeguard American families, improve local communities, and protect our environment," said U.S. Rep. Charlie Crist, D-Fla., who sits on the U.S. House Appropriations Committee. "For my neighbors in Pinellas, this legislation includes $14 million in funding to fight red tide, and $55 million to protect our coastal communities from storm damage, while taking care of seniors and lifting up small businesses and underserved Black and Brown communities.
"I am excited that the legislation includes $30 million for Veteran Treatment Courts that provide treatment instead of jail time for veterans facing the criminal justice system. Veterans who use medical marijuana to treat their injuries should also not be denied federal employment or lose their jobs. With this bill, we press federal agencies to eliminate that barrier to being hired or holding a federal job," Crist added.
"Funding is a reflection of our priorities – it tells us about what our government values most," said U.S. Rep. Donna Shalala, D-Fla. "This spending package makes critical investments to improve our nation's infrastructure, public health, education and job training, expand access to affordable housing, reform police, support armed service members, combat climate change, and set up our communities for continued success."
Shalala, who led three higher ed institutions, introduced a proposal last month to limit the influence of the Chinese regime on American college campuses and her proposal was rolled into the minibus. The South Florida congresswoman introduced the "Concerns Over Nations Funding University Campus Institutes in the United States Act" (CONFUCIUS Act) with U.S. Rep. Anthony Gonzalez, R-Ohio, as a cosponsor.
According to the congresswoman's office, the "bill would seek to limit the influence of Confucius Institutes – cultural and language exchange programs at American universities funded by the Chinese government – by barring Department of Education funds from going to any college or university that does not comply with the provisions of the bill" and "would not include funding disbursed to students, such as Pell grants."
U.S. Rep. Darren Soto, D-Fla., pointed to investments included in the bill to advance technology, some of which will be made in Central Florida.
"For years, we've seen how emerging technologies, such as blockchain and artificial intelligence, improve the lives of so many while serving as enablers of social, economic and environmental growth," said Soto. "While most technological advances have remained overlooked by other policymakers, I take pride in fostering an active role to secure millions of dollars to help every aspect of our government meet the needs of the 21st century. Unleashing American innovation also means building off of decades of success and guiding our space market to new frontiers of the world. With my provisions to encourage the use of domestic launch partners, there is no doubt in my mind that Florida will lead America to infinite possibilities. I'm proud to secure these wins on behalf of Central Floridians and I look forward to seeing America continue its path of leadership in discovery and technological innovation."
Soto scored some wins in the bill, including his efforts to expand blockchain technology. At the start of last year, Soto brought out the "AI Jobs Act" which "will authorize the Department of Labor to work with businesses and educational institutions to create a report analyzing the future growth of artificial intelligence and its impact on the American workforce." That proposal was also included in the minibus.
While they voted against the bill, Florida Republican U.S. Reps. Bill Posey and Brian Mast were able to add their proposal which they say will help boost safety around high-speed rail corridors to the final bill.
Two weeks ago, Posey brought out the "Pedestrian Safety Study Act" which he insisted will "help protect the safety of pedestrians, motorists and residents along the high-speed rail corridor being constructed on Florida's East Coast."
Noting "74 deaths have been recorded along the rail corridor with more than 40 deaths involving the new high-speed train," the congressmen left no room for doubt that they were thinking about Virgin Trains USA when they launched the bill.
"Residents and local businesses have expressed safety concerns about the rail project given the high number of fatalities already associated with the train since its South Florida operations began in 2018," Posey's office noted.
Posey offered his proposal as an amendment which was included in the legislation.
"Residents and local businesses have expressed safety concerns about the upcoming high-speed rail project given the high number of fatalities already associated with the train since its South Florida operations began in 2018," said Posey. "There are several schools that are positioned in very close proximity or are adjacent to the tracks. Our amendment will help address some of the safety challenges facing our communities and I thank my colleague Rep. Brian Mast for partnering with me to ensure the safety of our Florida constituents."
"The Brightline train project that runs through the heart of our community leaves very little room between it and the people who live there," Mast said. "This common-sense, public safety provision will help keep our children safe and promote better pedestrian safety."
U.S. Rep. Greg Steube, R-Fla., voted against the final bill but he was happy to see language about mechanical harvesting was included in it.
"This is a major victory for Florida water quality. For too long, we have over-relied on the continuous spraying of toxic chemicals in our lakes and waterways. The inclusion of this safe alternative to spraying will help Florida control invasive species without sacrificing the water quality of Lake Okeechobee and surrounding watersheds," Steube said after requesting the language be added to the Energy and Water Development and Related Agencies appropriations package.
"For decades, invasive species have inundated Lake Okeechobee. These species, like water lettuce, hydrilla, and water hyacinth, grow in large swaths of brush, making it difficult for boats to move through waterways. Often, the growth suffocates other vegetation, including native species that are essential to the lake's ecosystem," the congressman's office noted. "To address these problems, the state of Florida sprays herbicide chemicals from airboats in and around the lake. From algal blooms to polluted water, there have been unintended consequences as a result of this continued spraying, posing both short and long-term threats to the lake and surrounding communities. Mechanical harvesting provides a safer alternative to help our state control invasive species without contaminating Lake Okeechobee and surrounding watersheds."
Despite having some priorities included in the bill, Florida Republicans voted against the minibus.
"Nancy Pelosi's out-of-control spending bills have become nothing more than legislative vehicles for socialist wish-list items, indebting our future generations— I'm proud to have voted 'No'," said U.S. Rep. Ross Spano, R-Fla., who noted the bill stops funding any walls on the southern border to control illegal immigration. "I am proud to stand with President Trump to restore law and order in our country, including at our borders. Having visited the US-Mexico border myself, I can tell you this: walls work!"
Spano also took aim at the minibus pushing back on the Trump administration's efforts to stop Title X funds from going to groups performing abortions or referring patients to get abortions.
"While our country continues recovering from COVID-19, it is more important than ever that no taxpayer money is used for abortions," said Spano. "Our country must be focused on ensuring all life is protected; this includes the lives of the unborn."
Reach Kevin Derby at kevin.derby@floridadaily.com.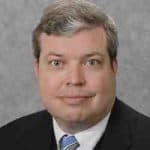 Latest posts by Kevin Derby
(see all)