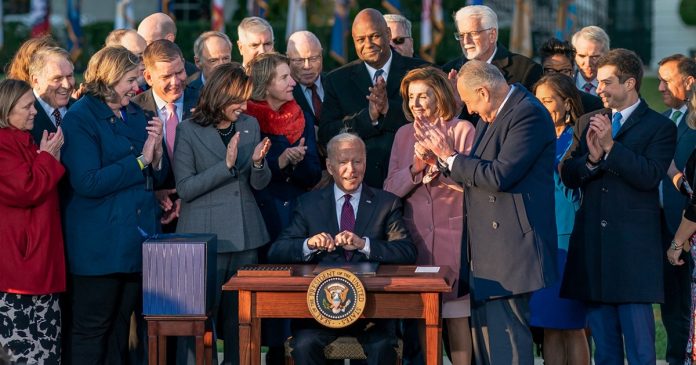 The Florida delegation in the U.S. House split on party lines as the chamber passed President Joe Biden's $2 trillion "Build Back Better Act" last week.
The wide-ranging bill passed the House on a 220-213 vote with U.S. Rep. Jared Golden, D-Maine, being the only member to cross party lines. The measure now heads to the U.S. Senate.
Democrats from the Sunshine State weighed in on the bill and why they backed it.
"I am confident that the Build Back Better Act will improve the livelihoods for North Florida families by providing tax cuts, expanding access to affordable health care, tackling climate change, expanding broadband and bolstering our economy," said U.S. Rep. Al Lawson, D-Fla. "The pandemic has exacerbated the disparities that have been present in our communities for decades. This legislation will bring down costs that have held Americans back and extend equity to help working families succeed."
"Today is a historic and exciting day for families across America," said U.S. Rep. Lois Frankel, D-Fla. "Now that this transformational bill has passed the House, we are one step closer to delivering on the President's promise to Build Back Better. This bill is a once-in-a-generation investment in the care economy, universal pre-K education, paid leave, clean energy, and lower health care costs, all being fully paid for by making sure big corporations & the wealthiest pay their fair share of taxes. I urge the Senate to take up and pass this bill immediately."
U.S. Rep. Darren Soto, D-Fla., took to the House floor to praise the bill.
"Democrats deliver for the American people… again," Soto said. "Democrats deliver for Central Florida… again. Lowering prescription drug prices and capping costs for seniors, extending Child Tax Credit payments, paid family leave, and lower childcare costs for Central Florida families. Providing nearly one million Floridians with an expansion of the ACA, boosting affordable housing, immigration reform, the largest effort to combat climate change in history. And unlike the GOP tax scam that busted the deficit by $400 billion and $4 trillion in debt, we pay for ours with major corporations and the wealthy paying their fair share. The Republicans are doing nothing but divide, the Democrats are delivering for America."
Florida Republicans lined up against the bill and bemoaned its price tag.
"Since this bill's inception, and throughout its many changes, iterations, versions, and revisions, I've maintained that this bill is a heaping pile of garbage," said U.S. Rep. Kat Cammack, R-Fla. "It's an American dream killer, sells future generations down the river, and utterly changes the moral fabric of our nation for the worse. From the very beginning, we've known that this bill would cost the American people trillions of dollars, yet even without a CBO score, congressional Democrats wanted to forge ahead with a vote on this disastrous piece of legislation, ignoring the dangerous implications it will have on already-soaring inflation and our economy.
"To say I'm disappointed is an understatement. This bill is full of radical, liberal wish list priorities, including amnesty for millions of illegal immigrants, 87,000 new IRS agents to target the working-class Americans, higher taxes for the American middle class, regulations that will crush American businesses, and the list goes on," she added. "One thing I can say with extreme certainty: the House's passage of this dumpster fire of a bill just solidified an overwhelming Republican majority in 2022. Now we sit back and wait for the record number of retirements by House Democrats; they know they won't survive this, but they voted for it anyway. Shame on them."
"The passage of the so-called 'Build Back Better' bill will forever tarnish congressional Democrats who opted to take orders from the activist left rather than govern responsibility on behalf of all Americans. This bill will add billions of dollars to our national debt and drive our existing social programs towards bankruptcy even faster. We already hold $29 trillion in federal debt, spent nearly $5 trillion in COVID-19 relief over the last two years ($1 trillion is still unspent), and President Biden signed a $1 trillion spending bill earlier this week. Now, Nancy Pelosi is passing a tax and spend bill that will cost $4 trillion and add $367 billion to the deficit," said U.S. Rep. Michael Waltz, R-Fla.
"Inflation is rapidly rising nationwide, which has directly led to increased prices on goods across America, including in the grocery store and at the gas pump. In October, inflation increased by an annualized 11.9 percent, the highest rate of inflation since 1980. Despite the inflation crisis and our debt crisis, the Left is dead set on spending trillions more in an already inflated economy. According to Moody Analytics, consumer prices will rise 2.24 percent higher after this spending spree than in a Biden-free economy. That is irresponsible," Waltz added."President Biden's Build Back Better agenda provides a huge tax break for the wealthy in high-tax blue states, called the SALT deduction. Two-thirds of households making over $1 million per year would receive a tax cut from SALT adjustments in the bill. Additionally, the tax and spend bill cuts Medicaid in fiscally responsible red states, expands the scope of America's entitlement programs, putting them on a fast track to insolvency, increases taxes on middle income Americans, makes US companies less competitive, gives tax credits to favored industries, and resources the IRS to conduct more audits on everyday Americans."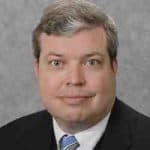 Latest posts by Kevin Derby
(see all)