This week, the Florida delegation broke on party lines over the "National Origin-Based Antidiscrimination for Nonimmigrants (NO BAN) Act" which limits the White House's ability to offer travel bans and would end the Trump administration's efforts to limit Muslims entering the nation.
The U.S. House passed the measure on a 218-208 vote. Party lines held with the exception of U.S. Rep. Brain Fitzpatrick, R-Penn., who joined the Democratic majority in passing it.
U.S. Rep. Al Lawson, D-Fla., weighed in on the proposal on Wednesday.
"Our nation was intended to be a safe haven for religious liberty, welcoming immigrants from all nations and faiths," Lawson said. "Discriminating on the basis of religion is fundamentally un-American and violates our founding promise. The Muslim Ban – and the chaos at our ports of entry that followed – was a stain on our nation. These two bills are necessary to restore the separation of powers, prevent future executive overreach and safeguard due process protections. I am proud to support this legislation and ensure the immigrants, students, workers and visitors of all faiths who come to our nation are met with basic human decency and due process."
"In 2017, President Donald Trump used executive authority to issue three versions of his Muslim Ban, barring foreign nationals from several Muslim majority countries from entering the United States," Lawson's office noted. "The NO BAN Act strengthens immigration law by explicitly prohibiting discrimination based on religion."
Republicans from the Sunshine State lined up against the proposal with U.S. Rep. Greg Steube, R-Fla., taking to the House floor to speak against it.
"The Biden administration has driven illegal crossings up to historic highs by encouraging more illegal immigration and loosening restrictions to give criminals a free pass. These policy reversals – and now this legislation – will be directly responsible for what will go down in history as our biggest failure of border security in our lifetime," Steube said.
"H.R. 1333 would strip the President of the United States of his authority under Section 212(f) of the Immigration and Nationality Act, which traditionally allows a President to deny entry to foreign aliens if their entry would be detrimental to the interests of the United States," Steube's office insisted.
The bill now heads to the U.S. Senate.
Reach Kevin Derby at kevin.derby@floridadaily.com.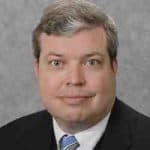 Latest posts by Kevin Derby
(see all)