The Florida delegation in the U.S. House divided on party lines over a proposal backed by congressional Democrats which authorizes $1.5 trillion on infrastructure including expanding clean energy measures.
On Wednesday, the House passed U.S. Rep. Peter DeFazio's, D-Oreg., "Moving Forward Act" on a 233-188 vote. While three Republicans voted to support the measure and two Democrats voted against it, party lines held in the Florida delegation with the exception of U.S. Rep. Francis Rooney, R-Fla., who did not vote. Rooney, who is not running for reelection in November, has missed several votes this year as he continues to recover from COVID-19.
U.S. Rep. Debbie Mucarsel-Powell, D-Fla., who sits on the U.S. House Transportation and Infrastructure Committee, noted that the proposal sends $17 billion for projects in the Sunshine State.
"As our nation faces the worst economic crisis since the Great Depression, I'm proud of our bold plan to create millions of jobs lost to COVID-19, invest in public transportation, and rebuild our crumbling highways and bridges," said Mucarsel-Powell. "Today, we are accomplishing what Trump and my Republican colleagues have tried and failed to do too many times: we are passing transformative infrastructure legislation. This legislation would help bring rail and better public transit to South Florida, and ultimately a more reasonable commute for working Floridians. It would create jobs in fisheries- and tourism-dependent communities hit by the COVID-19 pandemic, and protects coastal communities from climate change, sea-level rise and stronger, more frequent storms."
U.S. Rep. Kathy Castor, D-Fla., weighed in on the bill and urged the U.S. Senate to quickly pass it.
"Floridians understand transportation gridlock and crumbling infrastructure and know that we can create millions of jobs when we invest. Today, I was proud to vote on the most forward-leaning, climate resilient plan our country has seen to create more good-paying American jobs, unleash a 21st century infrastructure and fix many of our infrastructure problems," Castor said on Wednesday. "Yesterday, as the chair of the House Select Committee on the Climate Crisis, I unveiled our comprehensive report to take ambitious steps to address the climate crisis which centers on rebuilding our nation's infrastructure, while promoting public health and creating good-paying jobs. I'm pleased that the Moving Forward Act includes many of our report's recommendations including: significant funding to reduce pollution from transportation sector, including for public transit, electric vehicles, and sustainable aviation fuels and investments in cleaning up the nation's ports, which often are a source of air pollution in environmental justice communities.
"Environmental justice is racial justice, and the Moving Forward Act invests in rural and urban low-income communities to increase access to jobs and remove transportation barriers. We know that the impacts of pollution and congestion fall disproportionately on low-income communities and communities of color, and this package supports environmental justice communities by funding initiatives including over $100M in housing repair grants that rehabilitate homes while addressing underlying health and safety issues. We are committed to tackling the legacy of environmental racism and enacting solutions that benefit the economic and physical well-being of Americans in all corners of our country," Castor added. "The Senate must move with haste to pass this package that reauthorizes lifeline programs that keep our public transportation moving and protect access to clean drinking water. I know that our neighbors back home have waited too long for Congress to take meaningful action on infrastructure, and today House Democrats acted decisively to signal that the days of kicking the can down the road are over. We call on our Senate colleagues to do the same."
U.S. Rep. Dan Webster, R-Fla., painted the proposal as the "My Way or the Highway" as he voted against it.
"A surface transportation bill must be passed every five years and traditionally is developed with bipartisan input and support. Unfortunately, that didn't happen this year with House Democrats choosing instead to introduce a completely partisan bill without any Republican input. Furthermore, this bill does more to enact liberal Green New Deal policies than improve our infrastructure. Nearly $200 billion or $2 out of every $5 dollars would be spent on achieving goals in the Green New Deal legislation," Webster said.
"Americans should be disheartened that this is the path Speaker Pelosi has forced on the rank and file in both parties. I again urge Democrats to abandon this partisan posturing and work with Republicans just like we worked with Democrats when we were in the majority. We will make better policy for the whole nation and produce a product that can be signed into law," Webster added.
U.S. Rep. Ross Spano, R-Fla., said the Democratic majority in the House added too much to the bill at the last moment.
"Coming out of committee, the bill had a $500 billion price tag, without anyway to pay for it. Democratic leadership has now added an extra $1 trillion dollars to it," said Spano. "Forty percent of all the money in this package goes to Green New Deal priorities and fails to include deregulatory provisions that could easily stimulate the economy and make the government work for the American people, rather than against them."
The bill is not expected to pass the GOP controlled U.S. Senate.
Reach Kevin Derby at kevin.derby@floridadaily.com.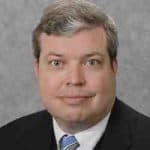 Latest posts by Kevin Derby
(see all)