 At the end of last week, the two chairmen of the Florida delegation–U.S. Rep. Alcee Hastings, D-Fla., and U.S. Rep. Vern Buchanan, R-Fla.–led a letter to FEMA Administrator Peter Gaynor, urging him to immediately deliver supplies requested by Gov. Ron DeSantis and Florida Divison of Emergency Management Director (FDEM) Jared Moskowitz to address the growing public health crisis caused by the outbreak of the coronavirus (COVID-19).
"The hospitals, doctors, and first responders in Florida require immediate, emergency supplies as they address the rapidly growing outbreak of COVID-19," Hastings office insisted.
Joining Hastings and Buchanan in signing the letter U.S. Reps. Gus Bilirakis, R-Fla., Charlie Crist, D-Fla., Val Demings, D-Fla., Ted Deutch, D-Fla., Mario Diaz-Balart, R-Fla., Neal Dunn, R-Fla., Matt Gaetz, R-Fla., Brian Mast, R-Fla., Debbie Mucarsel-Powell, D-Fla., Stephanie Murphy, D-Fla., Bill Posey, R-Fla., Francis Rooney, R-Fla., John Rutherford, R-Fla., Donna Shalala, D-Fla., Darren Soto, D-Fla., Ross Spano, R-Fla., Greg Steube, R-Fla., Michael Waltz, R-Fla., and Debbie Wasserman Schultz, D-Fla.,
The letter is below:
Dear Administrator Gaynor:
As members of the bipartisan Florida Congressional Delegation, we write to express our support for the request for immediate delivery of additional resources to combat COVID-19 as recently announced by Florida Governor Ron DeSantis and Florida Division of Emergency Management (FDEM) Director Jared Moskowitz.
Florida has been uniquely vulnerable to the outbreak of the COVID-19 virus, as it serves as a high-volume ingress point for foreign and domestic travelers and is home to the largest 65 and over population in the nation. These realities have created conditions that have contributed to the rapid spread of the disease throughout Florida, especially in Broward and Miami-Dade Counties which have almost half of the 520 cases reported in the entire state.
Our hospitals, doctors, and first responders require immediate, emergency supplies to respond to COVID-19. We echo the Direct Federal Assistance request made by Governor DeSantis and FDEM Director Moskowitz:
5 mobile intensive care units
5,000 ventilators
5,000 hospital beds
50,000 two oz. bottles of hand sanitizer
250,000 coveralls
500,000 gloves
500,000 gowns
500,000 collection kits
100,000 16 oz. bottles of hand sanitizer
150,000 Personal Protective Equipment kits, including coveralls, gowns, and goggles
2 million N95 face masks
Providing these essential supplies to our medical teams on the frontlines of the outbreak will ensure adequate response to the evolving conditions they face as we test for and treat new cases of COVID-19 and will support their efforts in mitigating and containing the spread of the virus in Florida.
We ask that you give full and fair consideration to the state of Florida's request. We look forward to working with you as we all come together to mitigate the effects of the current crisis.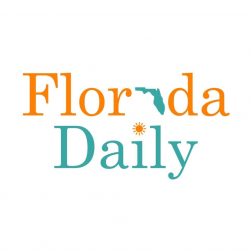 Latest posts by Florida Daily
(see all)