Florida's two U.S. senators–Republicans Marco Rubio and Rick Scott–and all 27 members of its delegation in the U.S. House sent a letter to U.S. Air Force Ast. Sec. John Henderson on behalf of the eight letters of nomination to make Florida the future home of the United States Space Command (SPACECOM) submitted by Gov. Ron DeSantis.
The letter is as follows:
Dear Assistant Secretary John Henderson:
We write in support of the eight letters of nomination for the future home of the United States Space Command (SPACECOM) submitted by Governor Ron DeSantis on behalf of the State of Florida. Florida has a long and proud history of supporting both military installations as well as space operations. Our commitment to the military and its missions makes the great state of Florida uniquely positioned to host this much needed combatant command.
Florida is currently home to three combatant commands, SOCOM, CENTCOM, and SOUTHCOM, as well as 20 active duty installations spread throughout the state. Florida's reputation as the most military friendly state in the nation is unrivaled. The quality of life experienced by our men and women in uniform is why more than 1.5 million veterans choose to live in Florida, and why Florida installations have some of the highest retention rates in the military. Florida's economy, health care, and education system as well as the state's beautiful beaches and the Everglades provide military families with unparalleled opportunities.
Florida has long been a leader in America's efforts in space. In fact, every American manned mission to space, including SpaceX's recent successful Crew Dragon launch, began its voyage on Florida soil. Apollo, the Space Shuttle, and the Mars Rovers all launched from Florida. Florida has been a driving force in the renaissance of the space industry over the last decade. Leaders on both sides of the aisle recognize the strategic importance of American leadership in space. Florida has worked hard to cultivate deep relationships between federal and state agencies, the military, private industry, and our elite institutions of higher education in order to expand the horizon of this great national endeavor.
Any of the nominees submitted by Governor DeSantis, including the City of Jacksonville, the City of Tampa and Hillsborough County, Brevard County, Seminole County, Pinellas County, the City of Pensacola, Orange County, and Miami-Dade County, would make an excellent choice for the home of SPACECOM.
We appreciate your consideration, and look forward to discussing more about what Florida, the gateway to the stars, has to offer.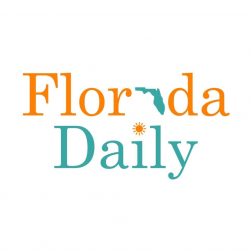 Latest posts by Florida Daily
(see all)