Several members of the Florida congressional delegation–including the state's two U.S. senators–teamed up last week to call on the U.S. Department of Housing and Urban Development (HUD) about a public housing complex in South Florida.
The members of the Florida delegation sent a letter to U.S. HUD Sec. Ben Carson, pointing to years about "their concern for the current state of disrepair stemming from years of neglect" at the Stonybrook Apartments in Riviera Beach.
Republican U.S. Sen. Marco Rubio and Democrat U.S. Sen. Bill Nelson, D-Fla., signed the letter. So did U.S. Rep. Brian Mast, R-Fla., and Florida Democrats U.S. Reps. Ted Deutch, Lois Frankel and Alcee Hastings.
"On behalf of the residents of the Global Ministries Foundation (GMF) owned properties, we write to express concern for the current state of disrepair stemming from years of neglect," they wrote Carson. "Tenants have come to our offices with reports of leaking ceilings and water pipes, exposed wires, asbestos, and toxic black mold that poses an immediate health and safety risk. These slum-like conditions have made some of the GMF complexes throughout Florida virtually uninhabitable and have rendered dozens of units at Stonybrook, a 260-unit complex occupied predominantly by low-income, African American residents, 'unfit for human occupancy' by the City of Riviera Beach.
"While we understand that GMF is expected to finalize the sale of these properties to Millennia Housing Management, Ltd., and that many of the structural repairs are expected to be completed in the near future, we are concerned with the length of time families will be forced to wait, in terrible conditions, for these repairs to be made," they added. With this in mind, we request the Department of Housing and Urban Development to continue to work with the GMF properties and swiftly approve requests to access Section 8 Pass-Through Leases. This will help to ensure tenants of these dilapidated complexes will have access to safe and sanitary temporary housing until necessary repairs are made. Doing so will protect tenants from health and safety risks during this transition period while not dismantling tenant access to federal housing assistance.
"We appreciate your commitment to providing safe and affordable housing options for Florida's low-income families and look forward to working with you on this important issue," they wrote in conclusion.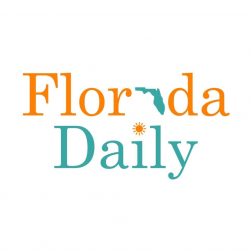 Latest posts by Florida Daily
(see all)