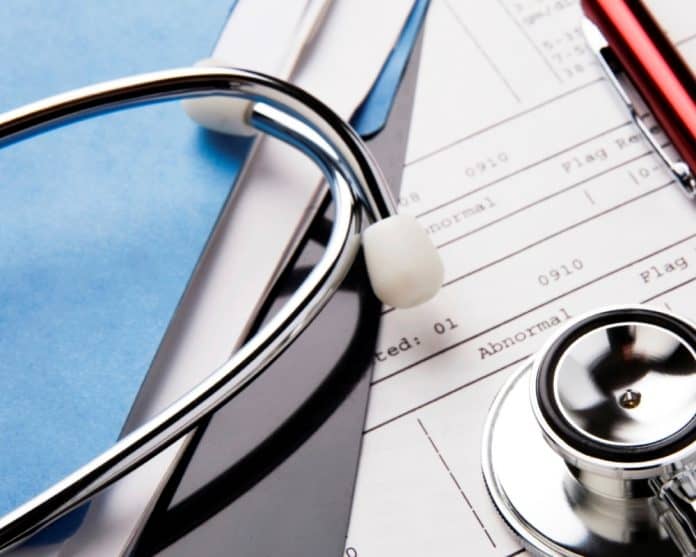 With Congress back in session this week, members of the Florida delegation are working on proposals to offer more transparency in medical billing.
Back in early May, U.S. Sen. Rick Scott, R-Fla., unveiled the "Protecting Patients from Surprise Medical Bills Act," which, he insisted, will "promote transparency in hospital billing and empower patients to fight against hospital price gouging."
The bill protects patients from being "charged more than in-network rates for emergency services and covered non-emergency services" and makes medical providers and insurance companies hash out disputed claims. Scott's proposal would also make health plans update and release lists of in-network providers on a monthly basis to their customers.
"Healthcare in this country is too expensive," Scott said when he introduced the bill. "We have to find ways to drive down the costs for American families. One way to do that is to force hospitals to be more transparent in their medical billing. There is no reason patients should be surprised by unconscionable charges for simple procedures and every patient should know what the price will be up front. Services at the hospital should mirror a free market system. We must ensure that prices and quality outcomes are aligned so Americans receive the best care possible when they visit a healthcare facility.
"I fought for and signed similar legislation as governor of Florida, and I am bringing a common sense idea to Washington to help all American families," Scott added.
While Scott says his bill will help more than 100 million Americans, it has not gained much momentum in the Senate. He has not reeled in any cosponsors and the bill has sat before the U.S. Senate Health, Education, Labor, and Pensions Committee since he brought it out.
But the bill garnered some momentum this week as Scott found a partner on the other side of Capitol Hill. On Monday, U.S. Rep. Ross Spano, R-Fla., showcased the companion bill.
"No one should have to worry about unexpected bills that could take a lifetime to pay off, especially when they are already paying for health insurance. It's an honor to join Senator Rick Scott in continuing our efforts to address this increasingly common issue. I truly hope we can do for all Americans what we were able to do for all Floridians," said Spano.
The bill is before the U.S. House Education and Labor Committee. So far, Spano has not found any cosponsors in the House.
Other members of the Florida delegation are behind a similar proposal. Earlier this year, U.S. Rep. Donna Shalala, D-Fla., teamed up with members of both parties on the "Protecting People from Surprise Medical Bills Act" which would end balance billing.
While she was elected to Congress for the first time last year, Shalala does have experience on the healthcare front, including serving eight years as U.S. secretary of Health and Human Services (HHS) under President Bill Clinton.
Shalala threw her support behind U.S. Rep. Raul Ruiz's, D-Calif., proposal which has the support of key Republicans including U.S. Rep. Phil Roe, R-Tenn., and U.S. Rep. Neal Dunn, R-Fla. U.S. Rep. Darren Soto, D-Fla., and U.S. Rep. Bill Posey, R-Fla., are also backing the proposal which has almost 80 cosponsors.
"Under the Protecting People from Surprise Medical Bills Act, the practice of balance billing would be banned" Shalala's office noted. "Patients would be held harmless and would not be responsible for resolving payment disputes. The legislation sets forward the most robust patient protections possible, ensuring families struggling to get by are not bankrupted by surprise medical bills.
"The Protecting People from Surprise Medical Bills Act takes a proven approach to protecting patients from surprise bills by adopting an arbitration model. Under this model – similar to the one adopted by New York State in 2015 – if providers and insurers cannot agree on a payment rate, they can engage in an independent dispute resolution process (IDR). Under IDR, a neutral arbiter chooses the fairer price between the provider charge and the payment by the insurer. This model creates an incentive for both parties to choose reasonable numbers to cover the cost of treatment. According to a 2018 study, out-of-network bills in New York declined 34 percent just three years after the state passed arbitration legislation," the South Florida Democrat's office added.
Shalala weighed in on why she was backing the proposal.
"The practice of surprise medical billing must stop – too many Americans are facing enormous medical bills for seeking treatment from a healthcare provider they did not know was outside their insurance network. There are a number of states that have already passed surprise medical bill legislation, and now it's time to have Congress take the steps necessary to protect all Americans," said Shalala. "I am proud to join my colleagues in introducing this bipartisan bill that will prevent patients from becoming saddled with unexpected bills after a medical procedure—emergency or otherwise."
"The Protecting People from Surprise Medical Bills Act is gaining momentum because it includes the strongest patient protections of any surprise billing legislation proposed in the House or Senate," said Ruiz. "Our bill creates the most fair and transparent system to end surprise bills – without picking winners or losers. This bill is the best solution to protect middle-class families from the severe anxiety, depression, and financial ruin that can result from receiving an unexpected and very expensive bill from an out-of-network provider. I'm grateful to Dr. Roe and the XX members who agree: this bill is the most effective legislation in Congress to end surprise billing once and for all."
"For far too long, families and patients have endured financial stress and other hardships because of costly surprise medical bills," said Roe. "Too many Americans are only a car crash away from financial ruin, and the time is now to ensure families have peace of mind. For this reason, I am proud to work with my colleague Dr. Ruiz on a bipartisan solution that will help end this practice and ensure providers and insurers can work out any payment disagreements through arbitration. Our legislation is based on a proven, tested model from New York state, and I am confident that if enacted, this will prove helpful for patients, providers, insurers, employers and taxpayers."
The bill has four committee stops ahead as it was sent to the U.S. House Energy and Commerce, Ways and Means, Oversight and Reform and the Education and Labor Committees. So far, there is no counterpart over in the U.S. Senate.
Reach Kevin Derby at kevin.derby@floridadaily.com.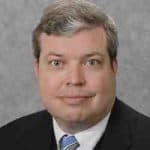 Latest posts by Kevin Derby
(see all)