 This week, members of the Florida congressional delegation focused on Chinese drywall and the problem residents of the Sunshine State have experienced with it.
On Monday, U.S. Rep. Frederica Wilson, D-Fla., and U.S. Rep. Mario Diaz-Balart, R-Fla., met with "victims of the defective Chinese Drywall and their attorneys to discuss their decade-long battle with these negligent Chinese companies." Earlier in the year, members of the Florida delegation, including U.S. Sen. Marco Rubio, R-Fla., called on the Trump administration "to take the necessary measures against these Chinese companies."
"Since 2006, thousands of American citizens have been seeking relief from defective Chinese drywall, which has not only affected their homes and personal property, but it has also impacted their day to day lives. It's time to put an end to this inexcusable injustice. These Chinese manufacturers, agents of the regime, have circumvented our justice system for far too long, and they must be brought to justice," said Diaz-Balart on Monday.
"For most families, their home is not only their biggest investment and most valuable asset but also where their dearest memories are made. To watch it corrode because of defective drywall is heartbreaking. Adding insult to injury is the fact that the drywall also has adversely affected the health of otherwise healthy people," said Wilson.
Wilson stressed that this is an important matter in Florida.
"The Chinese drywall has ruined homes all across the nation, but most prevalently in Florida," Wilson said. "I urge everyone whose home has been affected to let the authorities know as soon as possible and also to beware of scammers falsely claiming an ability to help the problem. Please also know that your Florida congressional delegation is on your side and fighting to make sure that the Chinese companies responsible for this fiasco resolve this injustice."
"After more than a decade, thousands of Floridians are still seeking justice and battling with the harmful effects of toxic Chinese drywall," Rubio said, "We must hold Chinese drywall companies responsible for the damages caused to the health and homes of impacted American families, and make it clear they can no longer avoid accountability."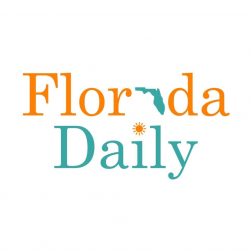 Latest posts by Florida Daily
(see all)