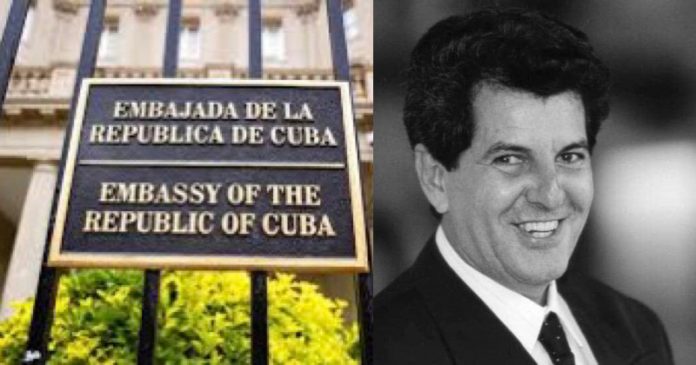 The Florida delegation on Capitol Hill is backing a proposal to change the name of the street outside of the Cuban Embassy in Washington to "Oswaldo Payá Way."
Back in June, U.S. Sen. Marco Rubio, R-Fla., and U.S. Sen. Rick Scott, R-Fla., honored the ninth anniversary of the death of Cuban dissident Oswaldo Payá by backing a bill from U.S. Sen. Ted Cruz, R-Texas.
Cruz and Rubio worked on this bill last year. Other supporters of the bill include U.S. Sen. Dick Durbin, D-Ill., and Ben Cardin, D-Mary.
"An early critic of the Castro regime, Payá founded the Christian Liberation Movement (Movimiento Cristiano Liberación, or MLC for its initials in Spanish) in 1988 to promote democracy and civil liberties through non-violent resistance. A decade later, the organization established the Varela Project, which sought to advance democratic reforms by exploiting a provision in the Cuban Constitution allowing the public to introduce legislation," Rubio's office noted.
Payá died in a suspicious car accident in 2012. Critics of the Cuban regime have said the government killed Payá though the regime denies it.
"The life and legacy of the leader of Cuba's Christian Liberation Movement, Oswaldo Payá, have left an everlasting mark on the lives of many Cubans," Rubio said. "His tireless advocacy in defense of Cuba's democratic future, one in which the island is truly free from the evils of tyranny, was not in vain. I'm proud to join my Senate colleagues in reintroducing this legislation to honor the work of one of Cuba's most important civil society leaders."
Scott praised Payá as a "hero who dedicated his life to fighting for freedom and democracy in Cuba."
"Payá's legacy lives on through the unrelenting strength of his daughter, Rosa Maria Payá, and all those courageously working to liberate Cuba from Castro-Communism. We will not forget the crimes and human rights violations of the Castro regime against its people – crimes that continue today. The United States will always remain on the side of freedom and democracy and we will not stop working for a new day of freedom in Cuba," Scott said.
"Today, I had the honor to meet again with Oswaldo Payá's daughter, Rosa Maria Payá, who continues her father's legacy by denouncing the evils of communism and fighting for the people of Cuba," Cruz said when he introduced the bill. "As an outspoken dissident, Oswaldo Payá courageously fought for freedom and democracy in the face of the Castro regime's brutal human rights abuses. The regime desperately wants the world to forget Oswaldo Payá. That is why I am proud to introduce this bipartisan bill once again to rename the street outside the Cuban embassy after Payá and send a powerful message to the Cuban regime that we stand with freedom fighters who work to liberate the people of Cuba as they stand up to ruthless oppression."
The bill cleared the Senate without opposition in June.
Now the action turns to the House as U.S. Rep. Mario Diaz-Balart, R-Fla., introduced the companion measure this week. U.S. Reps. Carlos Gimenez, R-Fla., Stephanie Murphy, D-Fla., Maria Elvira Salazar, R-Fla., Albio Sires, D-NJ, and Debbie Wasserman Schultz, D-Fla., are co-sponsoring the bill.
"Nearly ten years ago, the brave Cuban pro-democracy activist Oswaldo Payá Sardiñas perished at the hands of Castros' thugs, alongside fellow activist Harold Cepero," said Diaz-Balart. "Oswaldo Payá dedicated his life to promoting democracy, religious freedom, and human rights in Cuba, and so he became a target of the Cuban dictatorship. Yet, despite the Cuban regime's threats and harassment, Oswaldo Payá maintained his commitment to a free and democratic Cuba. I also thank Payá's daughter, Rosa Maria Payá, for her tireless efforts to ensure that we remember their sacrifice for the cause of freedom for the Cuban people. The Cuban regime has no respect for human life or dignity and attempts to silence or erase those who dare oppose it. By renaming the street in front of the Cuban embassy in D.C., we ensure that the courageous martyrs of Cuba's freedom movement are not forgotten while continuing to stand in solidarity with those still risking their lives so that the Cuban people may finally be free."
"Oswaldo Payá was a human rights activist who spent decades building a grass-roots movement that urged the autocratic Cuban regimes to allow for more freedom on the island," said Wasserman Schultz. "I am proud to join my colleagues in introducing this bill that will name a street in his honor in front of the Cuban Embassy, which will stand as a reminder and call to justice on behalf of the Cuban people."
"Oswaldo Payá Sardiñas was a true Cuban patriot who confronted the regime face-to-face for years, leading the movement that brought together thousands of other compatriots yearning for freedom and democracy in Cuba," said Salazar. "Payá paid for 'Proyecto Varela' with his own life. The Castros never forgave him for the pro-democracy uprising he caused on the island through the Movimiento Cristiano Liberación. On the 70th anniversary of Payá's birth, there is no better way to honor his legacy than naming the street across from the Cuban Embassy after him. This will be a permanent reminder of the legacy of a man who fought on the right side of history."
"Oswaldo Payá dedicated his life to the fight for democracy and fundamental human rights in Cuba," said Sires. "His example helped to inspire an entire generation of activists, who have continued his struggle and embodied his courage in standing up to the Cuban dictatorship. I thank my friend Congressman Diaz-Balart for his leadership in honoring Oswaldo Payá's sacrifice and I'm glad to join my colleagues on both sides of the aisle in support of this important legislation."
"Oswaldo Payá exemplified the struggle for Cuba's freedom from the illegitimate, communist regime," said Gimenez. "This gesture serves as a constant reminder of the juxtaposition between freedom-loving people and Castro's regime cronies."
"I'm proud to co-lead this bipartisan bill to rename the street in front of the Cuban Embassy after the late Oswaldo Payá, a man of courage and character who stood strong against a ruthless and repressive regime," said Murphy. "America will always honor and support brave men and women who struggle, often at great personal risk, for freedom, democracy, and human rights."
The bill was sent to the U.S. House Oversight and Reform Committee.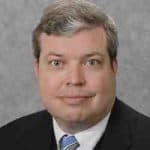 Latest posts by Kevin Derby
(see all)