 After an American strike killed Iranian General Qassem Soleimani in Iraq, members of the Florida congressional delegation weighed in on the matter.
Sen. Rick Scott, R-Fla., praised President Donald Trump for ordering the strike.
"President Trump was faced with a choice: continue the Democrats' preferred strategy with Iran of sending them pallets of unmarked bills and asking them nicely to stop killing Americans or take action. He chose the latter, and the result was the death of one of the world's worst monsters. Soleimani was responsible for the death and maiming of thousands of Americans and tens of thousands worldwide," Scott said on Friday.
"We should all be concerned about the potential for retaliatory strikes and escalating tensions with Iran," Scott added. "No one wants more war. Enough American blood has been spilled in deserts halfway around the world. But for today, let us remember the lives that were lost at the hands of this ghoul and the justice that was served."
From his post on the U.S. Senate Foreign Relations Committee, U.S. Sen. Marco Rubio, R-Fla., also applauded Trump.
"Over a decade before President Trump was even president, Soleimani was using IEDs to kill and maim American soldiers in Iraq," noted Rubio. "So you need to suffer from a special kind of anti-Trump derangement to argue that President Trump is to blame for the violent actions of Iran's IRGC."
Over on the other side of the aisle, U.S. Rep. Alcee Hastings, D-Fla., offered his take.
"Iranian Quds Force Commander Qasem Soleimani was a ruthless killer responsible for the deaths and injuries of thousands, particularly United States soldiers, when he introduced Iranian-made IEDs in Iraq. In addition to torturing and killing thousands in Iraq and elsewhere," Hastings said. "Congress must be called into session to debate and pass a new Authorization for Use of Military Force (AUMF), given that since 2001, the United States has been guided by a broadly written AUMF that has frozen Congress out of conversations related to military engagements across the globe. Many members of Congress, myself included, have demanded that this be debated publicly and with full transparency, because for far too long Congress has not had the opportunity to weigh in on decisions to commit American troops overseas. This cannot continue!
"Our allies must have awakened this morning fearful," Hastings added. "Particularly, Israel, Jordan, Saudi Arabia, UAE and other Gulf allies, because while Soleimani was hated by many, many feel that he is a martyr and he has proxies all over the Middle East and Europe. We should immediately harden our embassies and soft targets around the world. The shipping straights in the Gulf are endangered, cyber security is a threat, and clearly in this very complex situation, there are going to be grave consequences. American citizens should be placed on high travel alert.
"This action will only embolden Quds forces, the Iranian guard, Hezbollah, and the popular parliamentary forces that are Shia in Iraq," Hastings said in conclusion.
U.S. Rep. Ted Deutch, D-Fla., the chairman of the U.S. House Middle East and North Africa Subcommittee, was a bit more supportive of the strike but called for the White House to work with Congress on Middle East issues.
"Soleimani was responsible for thousands of deaths, including US troops killed by Iranian-made IEDs in Iraq. He personally directed Iranian proxies to attack US and our allies," Deutch noted.
"We should prepare for potential retaliatory attacks by Iran and its proxies," Deutch added. "We must ensure the security of US personnel in the region. The administration must inform Congress of next steps and clarify legal basis for military action."
Deutch also offered a "reminder that Congress has not authorized war with Iran."
U.S. Rep. Michael Waltz, R-Fla., the first Green Beret to serve in Congress, appeared on Fox News to weigh in on the strike.
"This is a bold, decisive and frankly long overdue move on the part of the United States to take down Soleimani. He is directly responsible for the deaths of hundreds of American soldiers, thousands if not tens of thousands of people across the Middle East. He's the equivalent of Iran's head of CIA and Special Forces that runs all their militias and proxies across Lebanon, Syria and Iraq. Particularly during the height of the Iraq War were running the Iranian-backed Iraqi Shiite militias that were bombing, shooting, ambushing and killing U.S. soldiers," Waltz said.
"I think this is the right move on the part of the president," Waltz said. "It's proportional. It's not attacking Iran directly but it's taking down the head of their Special Forces, who has been killing Americans for years. I fully support the president in this move. Iran needs to hear it loud and clear: If they continue to escalate, this president, this commander in chief will not stand for it and [Iran] will feel the pain and consequences of their actions."
Reach Kevin Derby at kevin.derby@floridadaily.com.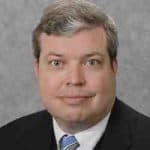 Latest posts by Kevin Derby
(see all)